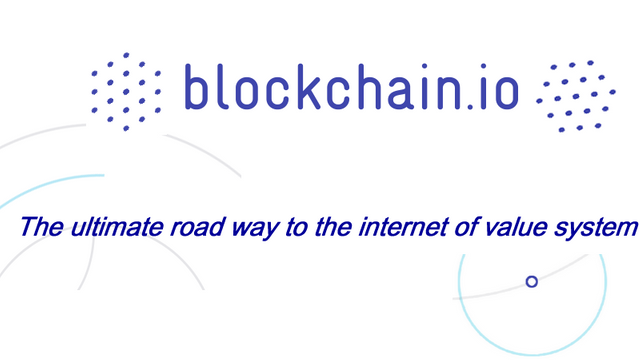 Overview of the Internet of Value
The internet has proved to be very invaluable to the society,business world and financial sphere,transfer of data can be done seamlessly in a matter of seconds.Information can be transferred to anywhere in the world easily and with ease,which is not the same story with the exchange of value which is difficult and monitored by a centralized authority which is set to be swept off by the decentralized value exchange.
The internet of value system is all set on providing an exchange platform that can carry out transactions as fast as the transfer of information on the internet,without the interference of a centralized government. The birth of bitcoin redefined what money is,which is known as a nations legal tender, blockchian has introduced a era of smarter and more efficient way of value in your wallets.New communities now mint and lunch their digital tokens which are transferable for a specified asset,goods or services in a particular community.With these new currencies and further cryptographic applications will allow us to transact across different currencies with the "fiat"currencies having its own impact on the price of these digital assets.
Exchanges are now developed to meet the increasing demand of new tokens and coins.This platform(exchange) will be the market place where cryptocurrencies will be traded against each other and other fiat currencies.cryptocurrency exchanges will be the bridge to connect the various blockchain powered coins such as bitcoin,etherum.
we solely believe that the internet of value will be the next big thing it will improve greatly the way we see money in various line of business,mostly to the numerous unbank areas of the world.
The Internet Of Value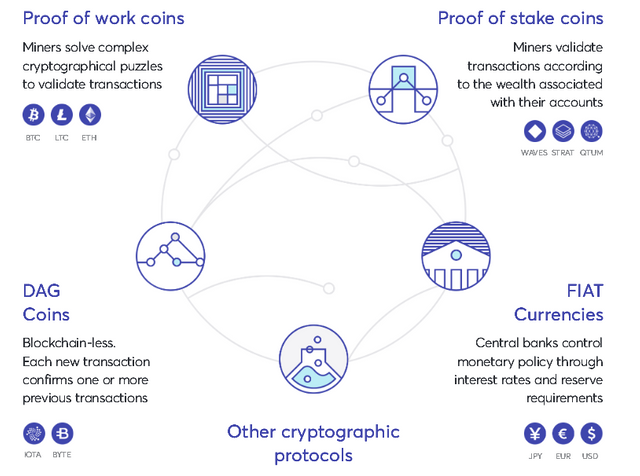 The problem In The Cryptoexchange
Managing an operational exchange for digital assets is a hectic and very crucial one,cause of the risk of asset loss and other underlying problems.Loads of information's about an investors transactions are saved in the exchanges log,hackers has found it very convenient to hack into these exchange site and make away with lots of information about an investor,this could ruin the reputation and could end the exchange platform for good.
Blockchain.io has promised to see that most of these problems if not all are addressed,meanwhile here are the problems outlined below:
Insecurity
Many hackers and cyber thieves has often preyed on the exchange platforms,attacking and making away with lots of asset in their possessions using mostly the DDos attacks to steal from crypto exchanges.A certain case was the heist on august 2016,a large exchange company acknowledged the loss of 120,000 BTC worth $75 million.According to reliable Intel their has been at least three dozens major heist in crypto exchange platform since 2011 till date,making away with approximately 1 million BTC.
Non-compliance
Many crypto investors has been afflicted with the issue of non compliance by the exchanges towards international and national rules and regulations his has lead to the accounts of many users frozen or either inactive.
On September 2017,following the ban by the Chinese(PRC) on of china's biggest exchange platform had to suspend its operations.
Also an exchange had no other choice than to suspend the accounts of its BTC holders due to the default on the rules concerning AML and KYC procedures.
Poor Management
Some exchanges have poor management,its mode of operations are highly opaque.the do not respond to inquiries and complaints from its users and investors,keeping them on the dark concerning issues affecting the exchange.
On July 2017 an exchange was accused of operating an unlicensed monetary service and money laundering ,the exchange was shut down and reopened after a court case had been held.
Outages
Poor service connections to the websites or a sudden service outage could cause a major blow to investors and users who may lose assets or value.
An incident occurred in June 2017 an exchange platform had service outage for hours causing a 25% decline in the price of both bitcoin and etherum.
after these outages most exchanges try to resume operations as soon as possible,ignoring keeping their accounting up to date and server infrastructure.

Blockchain.io is going to play a major role in the realization of the internet values ecosystem,a gateway to see that internet of value, Blockchain.io is aiming to improve as an exchange to be the number one internet of value system on the planet.Blockchain.io has made modifications to see that the already existing exchanges will not be ranked the number exchange platform.
Blockchain.io shares the same set of cryptocurrency experts who founded paynium a fiat/bitcoin exchange that cares for the whole euro market.Blockchain.io shares the same unshakable security,reliability and accountability standard of paynium .Blockchain.io founders of this exchange aims to top its rival exchanges.
High security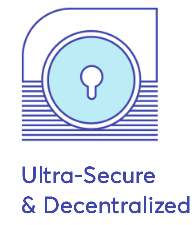 The team wants to overcome the failure of other exchanges to provide complete and impenetrable security.The team plans to achieve this with its deep insight about the crypto space and cryptocurrency protocol.accountability and compliance is among the principal problems that Blockchain.io aims to conquer.On 2011,a new paynium program was created,the first European bitcoin exchange,paynium offers the best in terms of security,reliability and accountability,these will also form the basis for Blockchain.io.paynium and Blockchain.io will form a perfect combination ready and fully equipped as the crypto world evolve into the internet of value.
Centralized Yet Decentralized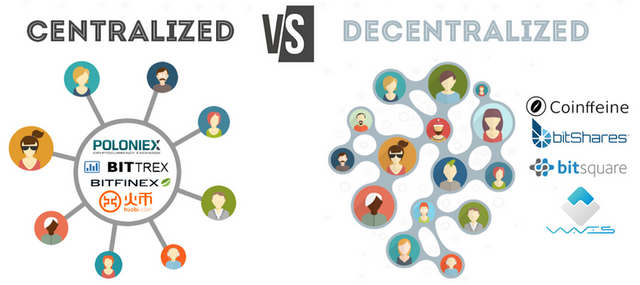 The Blockchain.io will combine with a new generation centralized custodian exchange with decentralized trustles cross chain,fair exchange settlement.This exchange will perform with on a low latency,full featured exchange with custody services,centralized order booking and an efficient order matching. Blockchain.io will continue to improve its functionalities with time such as marginal trading,propitiatory lending,peer to peer lending.
The decentralized cross chain-settlement will be based on cross chain atomic swaps(cryptographic protocols that allow users to settle transactions across hydrogenous networks without trusted third party and without counter party risk) A step forward towards the internet of value.
Liquidity Services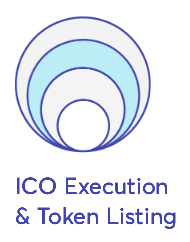 Blockchain.io will offer liquidity in three different ways:
Listing of tokens.
ICO services offerings to assist ICO campaigns and ICO listing.
creating market using the Blockchain.io inventory.
Creating incentive for payuium users to ensure a swift and successful transition of the community to new services.
Providing custody and brokerage services for institutional clients.

Below are some relationships between Paymium and Blockchain.io,they two will partner together to provide splendid results,providing Blockchain.io users the passage to fiat currency networks:
*There is no fee attached to transactions between Paymium and Blockchain.io.(zero transfer fees).
Blockchain.io will accept supported coins and tokens from different platforms and wallets.
Token Sale
BCIO token is a utility token provided to ensure that sucess of transactions on the exchange by token holders.These tokens are owned by the users and is contained in a wallet and used in exchange for services and operations in the exchange.
Token use
Discount on the trading fees on the exchange.
survey participation rights.
loyalty and rewards for BCIO token holders.
payment of fees using the BCIO tokens on the exchange.
Token Distribution
paymuim intends to create a 100 million BCIO tokens,55 million will be put up for sale,the remaing 45 million BCIO tokens will distributed to these arms: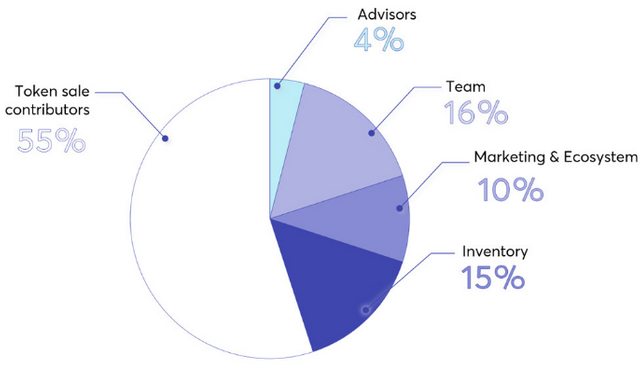 16 million to BCIO team members.
4 million to advisors.
10 million to marketing and ecosystem.
15 million on token inventory.
Crowdsale
The BCIO tokens are currently under sale,the token sale is set to finish on 25th october 2018,6:00AM UTC.About 1.2 million USD has been realized on the first week of the token sale but due to some current market conditions there were some leftovers which will be burned damping the financial strength of blockchain.You can purchase your own tokens using this link,purchasing this token is very important for crypto investors cause we know that blockchain.io is going to take cryptocurency to the next level.
The BCIO tokens will be unlocked on December 2018,after the lunch of the exchange in November,there will also be additional 15% bonus both for the referral and referee.to qualify a contribution of 100 euros or more will b made using a referral code:emwinVWrVCzugXiWVP3z.
Note:if a trader contributes more than 100 Euros in the crowdsale using the referral code:emwinVWrVCzugXiWVP3z will gain 5% bonus
Use Of Proceeds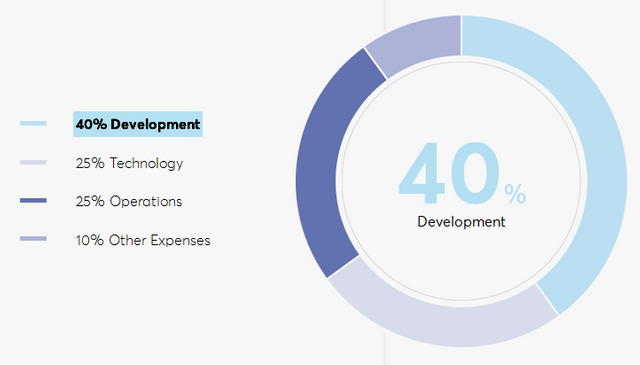 Roadmap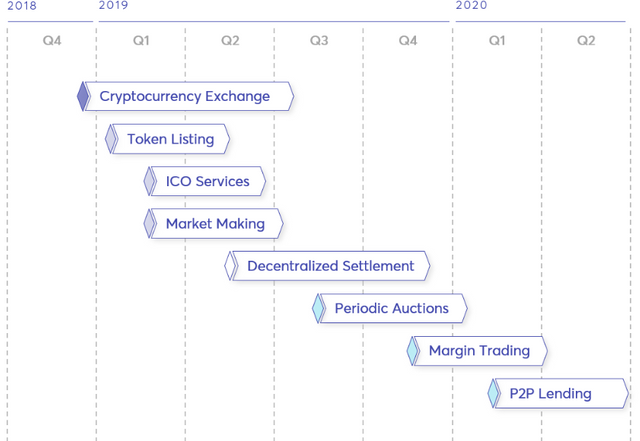 This contest was organized by @crypto.hype,here is a link to the contest if you wish to join

For more information about this platform and the team

blockchain.io website
blockchain.io tokensale page and detail
blockchain.io whitepaper
blockchain.io contribuction guide
blockchain.io meduim
blockchain.io youtube
blockchain.io telegram
blockchain.io twitter
blockchain.io reddit