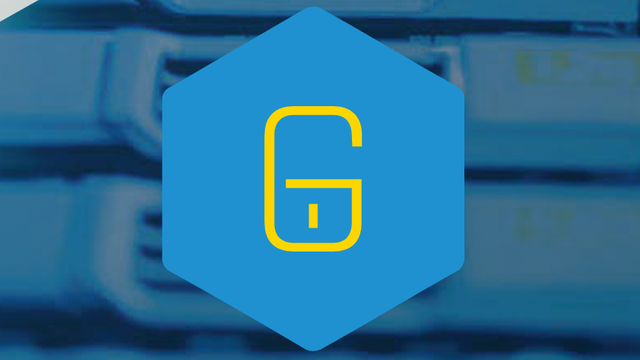 "Without the Internet, it can't be hacked".
There is no secret that in 2018 the issue of data and assets safety has become extremely sensitive. Despite the fact that the majority of reputable companies, wallets and trading platforms using various exquisite means and tools of data security, sophisticated fraudsters still find the ways to break their security systems and steal precious data or funds. Therefore, with the high level of competition in this market, the question of granting the maximum safety of customers' assets has become the most influential sign of company's reputation.
In order to ensure the appropriate level of security, the majority of leading companies, crypto-exchanges, financial platforms and other e-commerce services, which operate on a centralized basis, introduce various tools of customers' protection, such as two-factor authentication, e-mail/phone confirmation, anti-phishing tools, IP-whitelisting, etc. And that's only perceived as a challenge by the hackers. The more protection means implement huge companies into their systems, the higher is the temptation to hack them. As we all know, a lot of powerful exchanges were hacked for the last year, like Coinbase, Mt. Gox, Binance etc., which cost them millions of dollars.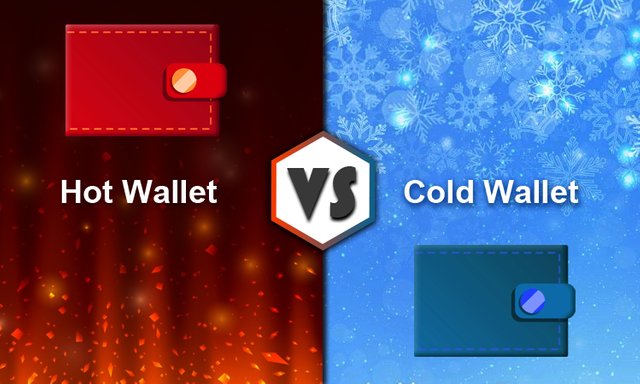 Private individuals prefer using "cold" wallets to store their assets. Of course, this is the safest way to store them but it also has some difficulties and obstacles. First of all, "cold" wallets usage requires some special technical knowledge and can embarrass the amateurs and newcomers. Secondly, if they store the assets on a hardware wallet they can lose it forever by breaking that physical wallet or losing it. And the last but not the least obstacle is that often there appear difficulties transferring assets from the wallet to exchange or other trading platforms, as well as certain wallets take high transfer fees.
If we take a look at the requirement to submit sensitive personal data and documents within exchanges, banks, and commercial platforms, it is clear that private individuals can't avoid the risks to leave their personal data on vulnerable centralized platforms because otherwise they wouldn't be accepted to use their services.
As we see, none of these options are perfect. And I think that nothing will ever be. But Goldilock will definitely become an innovative tech discovery which will help to overcome existing flaws of "hot" and "cold" storage and will revolutionize the way companies store their clients' personal and financial data, as well as their assets.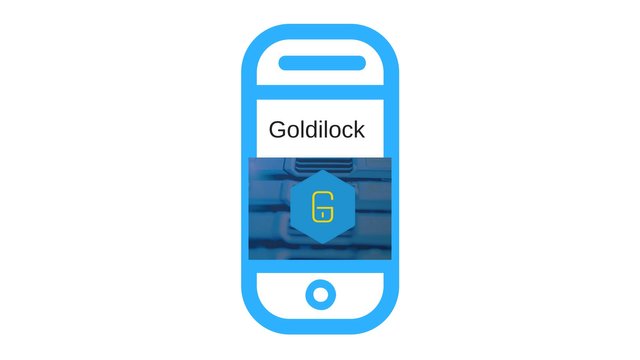 What stays behind Goldilock and how is it different from other solutions?
Goldilock is a unique type of storage system using "physical airgap disconnection" method, which will ensure the ultimate safety of users' data and assets. It means that devices storing sensitive data will be physically disconnected from the network, making it impossible to hack such storage.
How it actually works? Here is how:
Using the abovementioned mechanism, the user's wallet with precious data or assets will be stored in offline mode, which means that it won't be accessible from the Internet.
When the user needs access to his assets/data he activates his wallet via a non-IP technology, making it accessible over the Internet for the limited time.
The user receives the full secure access to its assets/data through secure authentication layers and over an encrypted connection.
After the usage of the wallet, everything stored on it will go back offline, so nobody could access it.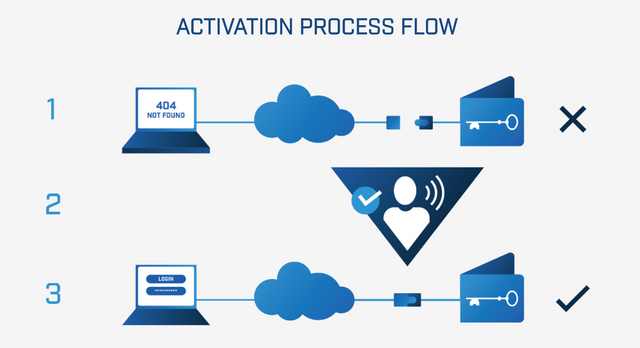 To whom Goldilock technology might be interesting?
I think it can be useful for anybody: for private individuals, for companies who care about the safety of their platforms and reputation; local, international and digital banks; cryptocurrency exchanges, e-commerce platforms, trading marketplaces, financial institutions and any online businesses, as well as mobile apps dealing with storage of personal/financial data and assets.
In my opinion, the solution presented by the Goldilock team is very promising and is actually the best option existing on the market at the moment. Using such exquisite technology would allow me to sleep calmly and stop worrying about the reliability of my wallet.
Why is NEO blockchain a better solution for Goldilock?
In order to power up Goldilock's services, the company uses its utility LOCK token. With it, customers will be able to access their personal wallets, receive the record of their node activity and pay for the usage of their services (subscription).
LOCK is a NEP-5 token operating on the NEO blockchain. Why Goldilock decided to use this particular blockchain? Evidently because of its reliability, transparency and fast transactions. The majority of other projects use Ethereum blockchain but it was already compromised multiple times and the majority of tokens created on its basis are dead.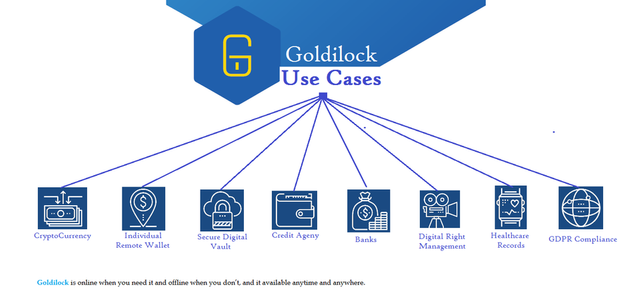 Meanwhile, NEO blockchain tries to comply with all the governmental requirements in order to be recognized by all the governments and big enterprises. And this feature is vital for Goldilock as it strives to have as its clients not only private individuals and businesses. It also wants to facilitate to the mass adoption of the blockchain and cryptocurrencies by the international community and local governments.
The international community and the majority of governments have already recognized that the future belongs to blockchain technologies and digital currencies. For that reason, we can see how actively the world leaders try to develop a common approach to the regulation of this issue and assets at international meetings, like G-20. Sooner or later they will define the legal status of crypto-assets and will adopt its regulation, and then only the cryptocurrencies that fully comply with all the legal requirements will survive and will keep their value on the market.
A lot of countries have already developed their primary regulations towards the cryptocurrencies. Sure thing they require openness in order to prevent malicious actions with cryptocurrencies such as money laundering, financing of terrorism and other international crimes. And the NEO blockchain will be fully compliant to those requirements sticking to Public Key Infrastructure and building digital identity mechanism. Thus, NEO blockchain will facilitate successful development of Goldilock.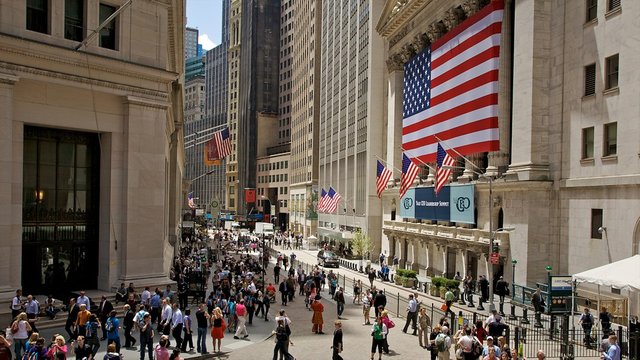 How can other companies and governments benefit from using Goldilock and what are the reasons to consider there will be demand?
The most important fact proving that Goldilock is going to reach a high level of demand on the market is its full compliance with existing regulations concerning data protection.
A lot of governments all around the world now adopt regulations requiring a high level of users' data protection by the companies. The majority of companies do not have the necessary technology to guarantee such efficient security, nor they have enough money to develop one. But recently the EU General Data Protection Regulation established more than 20 million Euro fines for failure to protect customers' sensitive data. And here is where Goldilock will give the businesses its hand for the reasonable price. Goldilock will become the best solution for the companies with weak security systems to avoid huge fines.
How can Goldilock help crypto-exchanges and trading marketplaces?
Nowadays for a crypto-exchange to work legally under the jurisdiction of its residence, it has to establish such unpopular requirements as KYC (Know Your Customer) procedure and verification for its customers. These requirements always frightened people because nobody wants to leave his personal sensitive data to some obscure or unknown trading platforms. There is never a guarantee that the data provided won't be used to the client's detriment or will be used by the third parties, including criminals.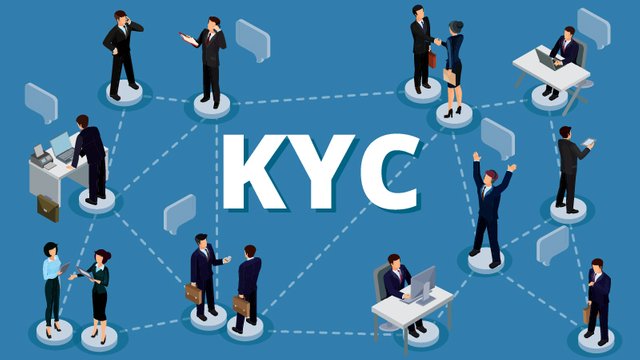 Personally, I am also very skeptical when it comes to leaving my personal data and documents to crypto-exchanges I don't trust. Such unpopular procedures make reputable exchanges lose their clients who choose to trade on exchanges that do not require any verifications, and for that reason, the new young exchanges can't attract enough clients on their platforms to build sufficient trading volume.
Goldilock can fairly become the appropriate solution for this issue. After the customers get acquainted with Goldilock and its operating algorithm they will more likely use exchanges that use its services. Why so? The majority of top exchanges are centralized and store their customers' data on a server that can be hacked anytime and all the sensitive information can be stolen. With Goldilock KYC procedure and verification will become a lot safer.
For instance, I want to start trading my crypto-assets on a particular exchange that uses Goldilock storage system. But it requires undergoing verification before starting trading and in order to be able to withdraw my funds. I submit my documents and wait for the approval. The administration of the exchange receives the access to my data and documents, checks them out and confirms that my account is verified and ready to operate. Unlike other exchanges where this kind of data remains on the online server of this platform after the verification, on the exchange using Goldilock storage, the data after the verification goes offline, so nobody else can see it or access it even if the exchange becomes a subject to a hacker attack.
This is a solid example of protection, which will make nobody indifferent. I would rather choose an exchange that provides this kind of ultimate security and respect for the customer, than the other.
And I am pretty sure that very soon the top exchanges and financial institutions will pay their attention to Goldilock. No doubt. Especially if we take into account that Goldilock is mentioned as one of the top-10 Blockchain companies of this year. If we take a close look at the project's Whitepaper, we will find out that Goldilock's technology is the exact solution modern companies and private individuals need at the moment.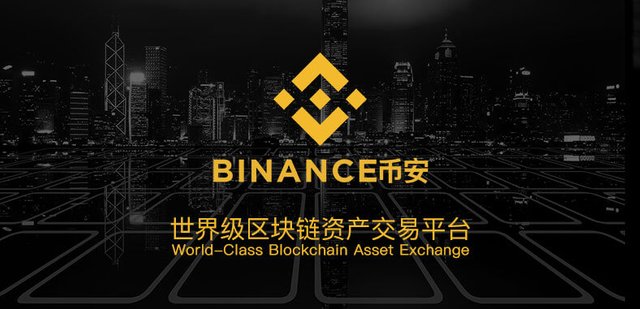 I am a loyal customer of one of the best crypto-exchanges existing today – Binance. I love it for its reliability, appropriate customer service, constant modernizations, and improvements, as well as funding and incentivizing promising projects.
But the thing is that because of its popularity it was hacked several times in the last year. And it sounds disturbing. But the good thing is that management of the exchange always searches and implements new means of security into their system to ensure the maximum protection level. After the last hacker attacks, Binance introduced IP-Whitelisting option and recently bought Trust Wallet to provide its clients' assets with ultimate safety available.
Despite all the innovations and achievements, I consider that Binance's security and storage system is still not that reliable and vulnerable to possible future attacks. That is why I think Binance should pay its attention to Goldilock. I think together they will make a good partnership which will be mutually beneficial. Goldilock will help Binance with data/assets security issues, and Binance will make the best advertisement possible for Goldilock that will attract a lot of significant customers and businesses to use its storage system.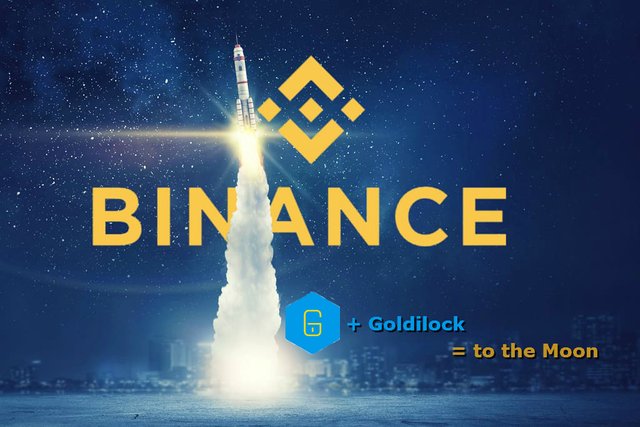 At the moment Binance is developing its decentralized exchange and I think integration with Goldilock would be very useful for Binance in order to build qualitative and impregnable platform.
Taking into account all the above mentioned, I would like to say that I have no doubts that Goldilock technology won't go unnoticed by the big companies and even governmental institutions. Goldilock is designed to solve a very sensitive issue and I think it will receive the necessary support both from ordinary private customers and huge companies who want to make their platforms more attractable to their clients.
At the moment I don't see more appropriate technology that could cope with all the gaps of "hot" and "cold" storage than the one Goldilock suggests us. I am sure it will revolutionize the approach towards the providing data/assets security on the blockchain. Thanks to its technology people will stop being afraid of KYC procedures, verifications, submission of personal data, financial data and the safety of their assets storage.
And if somebody asks me what kind of storage do I prefer. I will definitely answer: "Neither "cold", nor "hot". I prefer the right storage. And the right today is Goldilock."
Information and Resources:
Goldilock Website
Goldilock WhitePaper
Goldilock Tokenomics
Goldilock Telegram
Goldilock Discord
Goldilock Linkedin
Goldilock Facebook
Goldilock Twitter
Goldilock Reddit
Goldilock Github
goldilocktwitter
goldilock2018