What are the most popular Blockchain Platforms?
That would be Ethereum, Steem, Tron and EOS. 
You can use this website to see what (D)apps (most are not really decentralized but use a normal webserver) are currently most popular:
 https://www.stateofthedapps.com/rankings 
This is the top 10 most popular dapps (Tron dapps are not included in these rankings):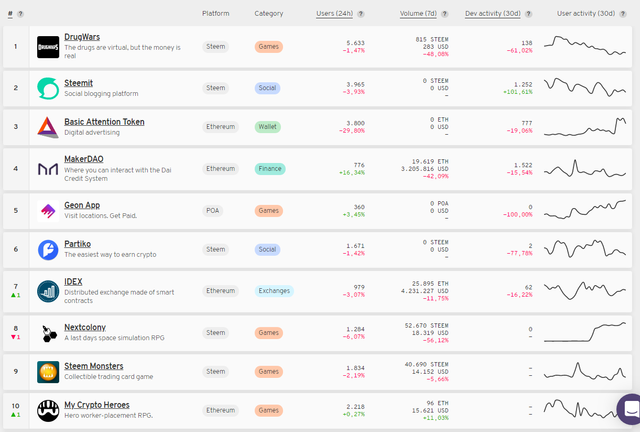 Basic attention token, Makerdao and IDEX are most popular on the Ethereum blockchain. 
On Steem is are mostly games who are most popular: Drugwars, Nextcolony, Steem Monsters. And the user interfaces Steemit and Partiko.
I think steem is one of the best blockchains to build games on because it's scalable and you don't have to pay a transaction fee every time you do something in game.