Positive and negative impacts of government in crypto 3.0. There is a bit more going on in this post than reporting on current events.
---
Mach Wire : Business Intelligence for Blockchain (Litmus Test #6)
---
---
The Government Enters Crypto
---
The world seems to be at the precipice of a new digital age. Out of it will come a more technologically advanced world, but at what cost and where are the opportunities right now?
---
The Good News: Vested Interest
Recently, Ohio became the first state in the U.S. to accept
tax payments in crypto
.
...said Ohio Treasurer Josh Mandel. "We're doing this to provide Ohioans more options and ease in paying their taxes and also to project Ohio's leadership in embracing blockchain technology."
This is quite the big step. If more states adopt cryptocurrency payments for taxes, it will likely entice business to do the same. They will certainly more readily listen to such propositions.
---
The Bad News: Looming Regulations
All is not sunny on the crypto horizon.
In Bulgaria, three people were found with numerous passwords and private keys connected to exchanges and wallets. Police estimate the theft at more than $3 million. They did not divulge how the theft occurred. The police report says:
...the criminals were using "innovative mechanisms, specialist software, and advanced knowledge in the area of cryptocurrency."
Here is some insight into how law enforcement might be taking action.
According to Kyrylo Chykhradze, head of Bitfury's Crystal, a software solution designed to track activity ... collects information about all the transactions recorded to the blockchain to determine which addresses belong to the same entity to identify criminal activities.
Governments are very likely to put tighter reigns on cryptocurrencies. Consider the increasing amount of reported complaints:
Responding to a Freedom of Information ... the Financial Conduct Authority (FCA) said it was currently eyeing 50 entities which it "suspected"... is more than twice ...May this year... the U.K. is seeking to adopt a more orderly approach to its domestic cryptocurrency industry.
---
Blockchain 3.0
---
So with the government finally getting on board with crypto, what does the future hold for, what some are terming, Blockchain 3.0?
Coinsutra lists 5 forces driving the development of Blockchain 3.0:
High Scalability
Interoperability
Sustainability
Privacy
Governance
Both Coinsultra's Sudhir Khatwani, and Parul Gujral of Snowball, examine Cardano, EOS, Zilliqua, ArcBlock, and Aion. Gujral also adds ICON, Neblio, and Wanchain. Below is brief summary about each innovative platform:
Cardano (ADA) is a fully open-source, "research-first" blockchain with advanced smart-contract features.
Zilliqua brings speed and scalability by using sharding (database partitioning) techniques to mitigate large blockchain data flow. Numerous servers complete a transaction rather than the isolated practices of conventional blockchains. It is not a final solution, but many expect that existing issues will eventually be solved.
ICON wants to create the world's largest decentralized network. It is uses a "loopchain" of "connective bridges" aiming at interconnecting all blockchains, now and in the future.
ArcBlock is another blockchain seeking to increase compatibility among bolockchains. Its innovation includes openchain access, cloud notes, and bocklets.
Aion uses a multi-tier approach toward blockchain privacy, interoperabiluty and privace. It works with Ethereum to facilitate cross-platform transactions for both public and private blockchains.
Neblio brings innovative open-source and APIs for developers of dApps. Some of the better known programming languages that its supports are Javascript, Ruby, C#, and .NET.
Wanchain is about mixing speed with smart contracts that can transcend blockchain isolation.
EOS is probably the most exciting and supported project. It promotes decentralized autonomous communities (DACs) but should be considered much more than that. EOS has the ability to move incredible amounts of data and has a wide range of applications.
Iota and Swirls are two other projects that could profoundly innovate blockchain development. Crypto Research takes a look at Iota's Tangle and Swirl's Hedera Hashgraph:
.. Hedera Hashgraph is publicly available ... a governance model similar to that of Visa. This means that there will be 39 organizations that will form a kind of leadership council.
...the DAG concept has neither blocks nor miners ...and therefore no "blockchain"...more like a "mazy" network of numerous transactions. This is why it is often referred to as a Tangle ...has the same properties as a blockchain: it is still a distributed database based on a peer-to-peer network....
There is some concern over double spending attacks and this why Bitcoin remains so popular. Some also question if Tangle and Hashgraph will grow so large as to encourage centralized nodes that run the network. Their solution is to periodically shorten their networks.
---
Remember, we takeoff into the wind.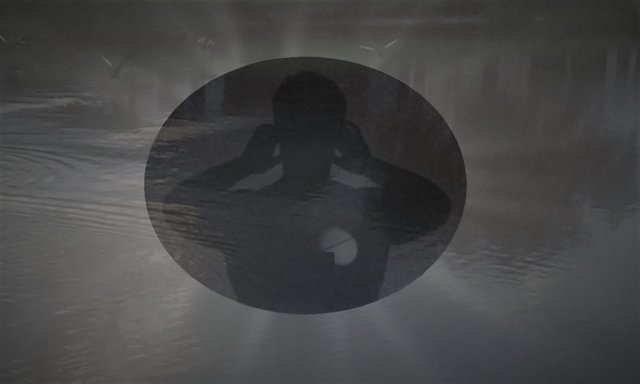 by @MachnBird Sparo
Let Me Know What You Think!
Take to the sky -😎 and beyond.
---
About the MachWire
---
This intelligence wire is not meant to be all inclusive- merely to present the current state of affairs so that the reader is better prepared to act.
MachWire exists to support enterprise in the new crypto-verse. It provides both rapid dissemination of information and on-the-fly intelligent analytics.
To explore more of the developing purpose of the MachWire by @MachnBirdSparo, please visit Information: And Our Brains Still Want More.
Purpose as an info wire:
An info wire provides active industry participants a place to overview current events. Like a bird hovering high above the Earth, at the ready to dive a great way for its prey, current events need a keen objective eye. My experience with information, intelligence, and current events provides a unique perspective trusted to deliver two things simultaneous: speedy cognitive dissemination and untainted sources. Websites have control over their content and may make corrections, but their stakes lie in responsibility. Here, you have links and text-excerpts in the order of publication- condensed for brevity.
Originally posted on here on Whaleshares.