Guys, after a few articles [1], [2], [3]. [4] - I think I owe you to present a little bit myself and Behest.io [5], [6]. 
I, Karov, am a human, i.e. I'm not robot ( although, my friend @trafalgar is a witness, once I fought all day long with a google form Captcha, but I prefer to blame a software glitch for that ... ). 
I occasionally understood that 'karov' is the word for 'near' in Hebrew, but this is pure coincidence. 
I'm a lawyer. More than two decades of uninterrupted PQE [7]. In couple of European jurisdictions. 
Behest.io is a ... firm. In the sense of :: firm (n.) [8], or in the very original sense as any firm's only way to be - a signature. Not in the sense (yet) of a legal personhood entity. 
As a signature Behest.io is a tool. My tool, which I continuously develop to deliver answers [9] upon behests [6] for compliance to various crypto endeavors.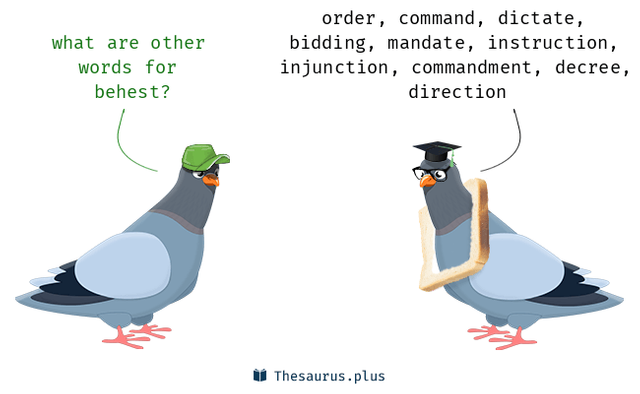 Metaphorically, the Behest.io tool dev target is: if a law firm is a CPU [10], Behest.io to be crypto legal services ASIC [11]. 
Blockchain came too swift, too strong and too global. Like an alien invasion. Legislators and law enforcement can not keep pace. Law and regulations are far from being definite on it. 
It is entire internet of jurisdictions out there. Nobody really knows the Law. One can not just go out and shop answers. There is no legal supermarket with neat shelves of turnkey solutions with price tags. 
The compliance space is turbulent. Nothing is ready and definite. Very high risk a grey zone to turn red hot. Quicksand minefield. 

Crypto lawyer job is not yet an industry, it is inevitably art and craftsmanship. Tailored solutions. 

Thus Behest.io is a studio [12], not conveyor belt mass factory. 

Our approach in support is: side by side, thinking together, carefully map the routes ahead, identify the correct questions and precisely craft specific solutions. 

On tailored case by case basis. In strict confidence. In all the time dynamic and adaptive fashion. In real time. From entry to exit. All the way navigation from mere idea to end.

So far it sounds like just another advert... I know. But, let me quickly throw some Behest.io preconditional points in an attempt to start sketching the bigger map:

FIRSTLY.: Why ''of Tauchain''? 

Since my law school years back in the past millennium I noticed that the Law in all its dimensions.: legislature, legislation, application, enforcement, science, jurisprudence, doctrine ... is somewhat inconsistent and not quite self-sufficient. 
I'm now firmly on position that the place of Law is not with the soft sciences of history and literature but among the hard sciences of maths, logic, philosophy and physics.

If we compare the social rules set with a human network protocol code, the Law up to now is obviously not quite automatic and requires too much 'hand drive'. Including, in the rules to make rules, too. 

I tried to envision (with my limited tech knowledge), all this quarter of century, various ... systems which eventually could compensate such flaws: virtualization, procedural generation, gamification ... and then Satoshi came. And Ohad Asor appeared. 

If we compare our intention and dream of Law with flying - since times immemorial humans wanted to fly like birds, but it took Wright Bros [13] we to fly ... not like the birds do. 

I must herewith admit that closest to my heart are two technological projects.: Tau [14] and ET3 [15]. They form kinda ... unity, but on that - other times, in series of other posts. 

Ohad Asor in his Sep 10, 2016, 8:25 PM essay [16] very precisely outlined the problem of Law: 

''We would therefore be interested in creating a social process in which we express laws in a decidable language only, and collaboratively form amendable social contracts without diving into paradoxes. This is what Tau-Chain is about.''

Exactly! The problem of Law is that it is written in inherently buggy natural human language 'software' and is run on human brains 'hardware' which is faulty for this, for being 'made' to optimize performance of completely other category of tasks. Like ... survival.

We can achieve Law by these means - human natural language and human brains - not more successfully than we could walk from here to the moon. 

Tau is the most solid grounded and promising effort to deliver our long dreamed 'rocketry' to take is from here to the Law. 

If Law is decidable code, it is specifiable, all intended consequences predictable and granted. Decidable, consistent ... and self-amending. Precisely what the Law is supposed to be. At last. If it is specifiable in exact terms, action code is synthesizable out of it, to feed the legal effectors of all kinds with precise instructions. 

Because our societies map to our communications [2], drastic improvement of our interactions rules is equivalent of immense improvement of the human condition. 

The Law as a Tapp (Tau App)? Most definitely. I know no other attempt the issue to be addressed in such a way of pure reason and demonstrated understanding. 

This is the reason behind ''for Tauchain'' part of this post's title. It can get us there. We can have the Law, at last. 

This is in the Behest.io and mine best selfish interest. Which is: a world of unimaginable freedom and wealth for all. 

Behest.io in that sense is ''for Tauchain'' for the perspective the Tau to become ''for Behest''. Realization of my lifetime Legum [17] project. 

Behest.io is not of Tauchain, or of IDNI. It is an independent project of an independent lawyer, with strong current focus on Tau and ET3. Because of the outlined above reasons. In series of upcoming articles I intend to elaborate on my visions and positions on these in general. 

SECONDLY.: How exactly is supposed Behest.io to operate before the Tau is in our hands to play with? 

All by the books, of course! Legal profession is for compliance, but also it is all about compliance per se. Not just compliance makers and shippers, but must-be compliant the lawyers themselves. Lawyers are strictly local and heavily regulated profession. As it should be. 

Not only no lawyer knows all law, but there is not such a thing as global or universal license to provide legal services. Regardless of the 'professional services provider' Big Four [18] or other hierarchic collab structure - a lawyer is limited to operate only on the territory which his professional 'badge' granting regulator says. 

From the other hand Internet and Blockchain are inherently global and penetrate and permeate all jurisdictions as easy as neutrino passes through a planet. 

My plan to deal with this ''license to kill (the problems)'' inter-jurisdictional professional license issue is simple: 

Quick assembly of full professional license coverage teams. In bespoke to project way. Ad hoc. Where and when needed.

The idea is ... if Behest.io is a screen and the solutions - images on it, the backend machinery of professionals and other resources to be freely reconfigurable and developed and expanded on demand all the time, without the client to be bothered to grok anything else but what's on the screen.

This resembles the aka B2B2X [19] telecom services business model which is conceptually so new that it does not have a wikipedia article, yet. 

So all professional services colleagues welcome to join! In whatever forms we together see fit in every particular occasion. 

I'm sure some really groundbreaking fusions will come out of this collab direction alone! 

More posts on Behest.io biz philosophy to come. 

Stay tuned. 

References: 
18qSKUUTAGw1uL53simrSiZ6pJpfxKACvj for research support. Thanks. 
Copyright © 2018 Georgi Karov. All rights reserved.