SLP - the maximum benefit from purchases
Over the past seven days, I received about five messages from several stores where I had previously taken the goods, one message from the bank and a couple of messages from unknown numbers with ads. I perceive such messages as spam, but wherever there is a loyalty program, I try to participate. It is not difficult for me to fill in a minute questionnaire if it is required for participation or simply to tell my phone number. I know that many people, categorically against such marketing moves, especially people of advanced age, in my opinion, they are in some way right. But, on the other hand, they may miss the opportunity to buy goods today at a discount, which will later be bought but much more expensive.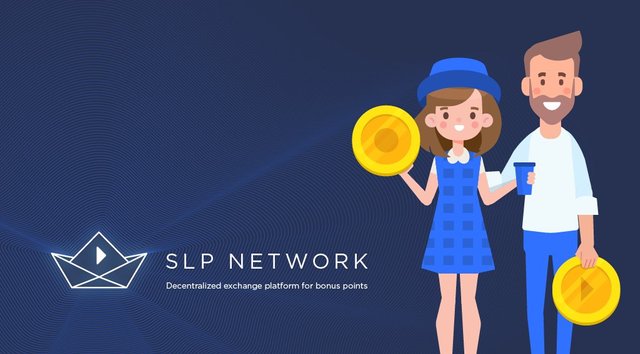 Companies take many actions to attract new customers and retain old ones.
Discount cards, coupons, discounts, gifts, sales and other promotions are all, of course, good, but it does not work well enough. Yesterday I did not go to the store, because I buy only the necessary goods and wait for discounts. As a result, the store loses profit, because the product that I really need, I would have purchased without a discount. I know that many people have already learned how to do this - buy only what you need during discounts, and buy so much that there will be goods left for the following discounts.
People want to receive personalized offers that will be of interest only to them, and mass mailings even from well-known brands are getting more and more nervous, thus turning away their own customers. Such imperfect and ineffective loyalty programs will soon remain in the past, as they are replaced by new ones, more necessary for both customers and the companies themselves.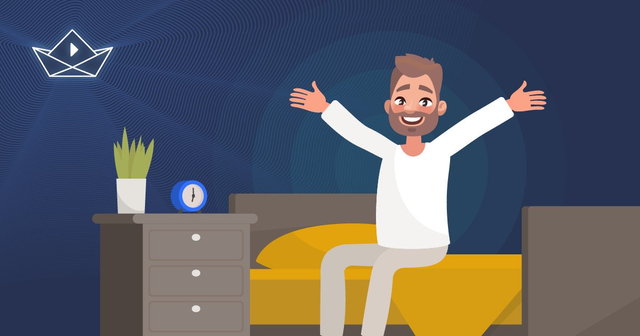 The latest development to date, which solves existing problems - a decentralized platform based on blockchain technology for loyalty programs - SLP Network. The SLP platform is aimed at eliminating the existing ways of working and processing loyalty programs so that loyalty programs are best implemented and become more effective and useful both for businesses and for all users.
SLP will use a mechanism through which companies can release, process and launch tokens based on loyalty. The platform will use its own currency - SLP tokens, through which customers can exchange bonus points or spend them on goods in which they are personally interested. Imagine that you bought a house and you need to buy furniture and equipment for it. You go to the store, take whatever you need, and get the coveted bonuses. And you need to spend them in a certain period of time. But you do not need equipment, you bought everything you need. Now you need furniture! and you can easily exchange these bonuses for those that you need in the furniture salon, or sell them and buy those that you need. Bonuses are not lost anywhere but are spent with incredible benefits.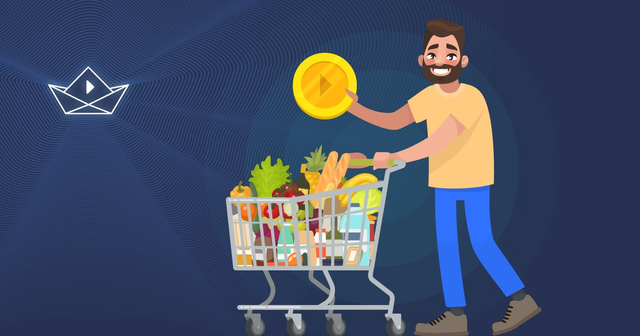 The big plus of SLP, in my opinion, is that you no longer have to carry a huge amount of discount cards, because all the accumulated bonuses, as well as information about promotions, will be in one application.
SLP developers create an ecosystem that allows companies and businesses to create fast and effective loyalty programs, and consumers benefit from the use of these programs. Thanks to the blockchain, all transactions can be easily controlled and not allowed to change, thereby excluding all types of fraud, manipulation, and double costs.
All information about transactions and contracts will be completely anonymous.
The company SLP conducts ICO.
Total planned to release 4 million SLP tokens.
1 USD = 100 SLP.
The minimum purchase is 0.1 ETH.
The SLP team has a lot of experience in the field of loyalty solutions and the guys know exactly what is necessary for customers and businesses from these programs. They strive to simplify the loyalty program as much as possible so that consumers easily buy, earn and use bonus points of the company's partners, exchange them for SLP tokens and vice versa.
For more information, please refer to the links below.
Whitepaper | Crowdsale Website | ANN thread | Telegram group
| Twitter | Facebook
---
Disclaimer - the author does not bear responsibility and does not provide guarantees in connection with the publication of facts, data, results and other information. Readers should exercise due diligence before any actions related to the proposed company or any of its affiliates or services. The author is not liable, directly or indirectly, for any damage or loss caused or suspected to be caused or related to the use or use of any content, goods or services mentioned in the article.
---
Data of the author of the article:
Bitcointalk username: Stasnislav11
Profile link: https://bitcointalk.org/index.php?action=profile;u=1210277
ETH-wallet: 0xc422A02dBE113e69Edb643dB7808b424aC15E9a7