Huge XR Token Discount for Steemians with 1 STEEM = $1.50 worth XR with STEEM / BTC / ETH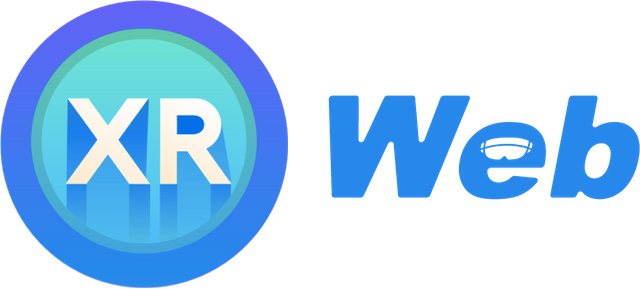 XR Introduction
Most people have heard about virtual reality(VR), but what is XR?
XR stands for Extended Reality, XR is a general term that encompasses any type of reality that is augmented by computer-generated perceptual information. This means XR may be any form or a combination of virtual reality (VR) as well as augmented reality (AR) and mixed reality (MR).
XR Web
XR Web (
https://www.xrweb.network
) is a decentralized protocol developed by Gofind for extended reality apps with geolocation awareness and reward sharing mechanism. XR Web is built on blockchain and users are able to connect to the XR network through the various XR apps and developers can build on it via our XR SDK. Gofnd and
Oracle-D
is working on this project to add a new dimension on how apps get built on blockchain for Web 3.0

XR Web project envisions a new version of our web 3.0 built around
AR/VR support
Cryptocurrency based reward sharing with content makers
Location and spatial awareness.


The potential of the XR Web protocol is only limited by imagination. Potential applications include Gaming, Social Media, Real estate, Advertising, ride sharing, home-sharing, retail insurance, etc

More information regarding the XR Web project can be found at https://www.xrweb.network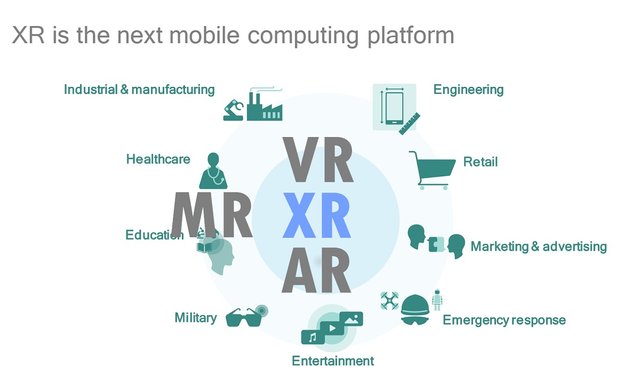 XR Token
All interactions on the XR Web protocol is facilitated by the XR Token and rewards from the XR Web activities are shared with XR token holders.
The price for XR token is $0.15. However, Steem community can participate at community discounts by transferring Steem or buying directly from the ICO portal and get more than
5x ROI on Steem: XR Swap
.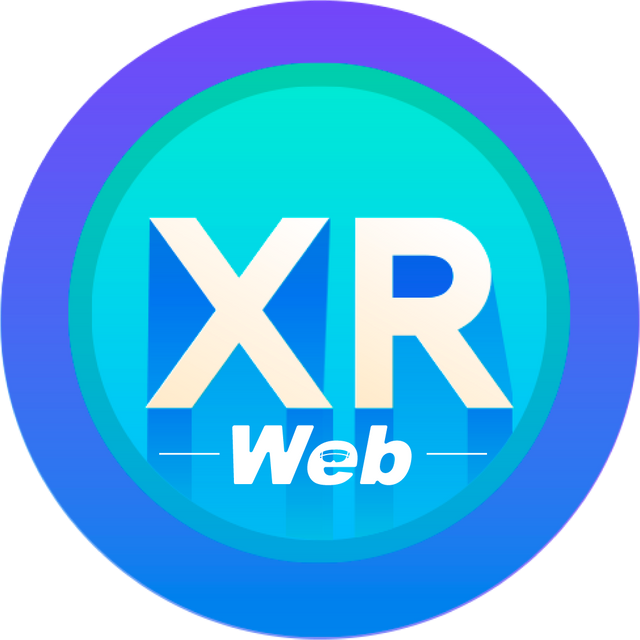 Special XR Token pricing for Steemians with STEEM, BTC, ETH
XR tokens will be sold to the public via upcoming ICO / IEO. Price per XR on the main sale is $0.15. However, for Steemians, the price is 1 STEEM = 10 XR or $1.50 worth of XR tokens. At the time of writing 1 STEEM = $0.33 . However, with our offering, we are valuing Steem as at
1 STEEM = $1.50 ( approx 5x the current STEEM market price)
as we see the future upside of Steem.
So, this is potentially the project with the highest 400% ROI on Steem transactions right now to reward our early supporters.
. We believe our project can significantly build on the Steem ecosystem and help the Steem ecosystem grow as well in both value and activity.
We will also hold $100,000 worth of Steem after the ICO is over
.
XR token has been signed on to list on more than eight top exchanges post ICO/IEO and will be tradeable for various pairs including BTC, ETH, and USDT.
To support the XR Web project with STEEM, ETH, BTC:
1) STEEM Transfer @gofindxr at 1 Steem = 10 XR (valuing each STEEM at $1.50)
Or
ETH transfer purchase
Send ETH to 0x04BB82Cf1A19dD7C7373BCF00c8C2a5086Bea870
Send us some STEEM to @gofindxr with a memo containing transaction hash.
Optionally - fill this Google Form https://goo.gl/forms/jTkpxaxLKCE0ph4B3 (for security & community purpose)
Min transfer = 1 ETH
ETH to Steem rate on the day of XR transfer will be used for conversion
OR
If you want to hold on to your Steem, you can invest with ETH/BTC/Credit Cards / Paypal and Wire Transfer with 30% special Steem Community Bonus at
http://invest.xrweb.network/steem30
Min: 1 ETH
Send Bitcoin (BTC) to 1CX2EQTTwgrXCCHzeFoRMH5DKLD7HoJPNE and memo us Transaction Hash

Optionally - fill this Google Form https://goo.gl/forms/jTkpxaxLKCE0ph4B3 (for security & community purpose)
Min: 0.1 BTC
OR
Send Bitcoin Cash (BCH) to qq53l25s903quhwrcqfw6x7mcjs94zr9jyqksv34gz and memo us Transaction Hash

Optionally - fill this Google Form https://goo.gl/forms/jTkpxaxLKCE0ph4B3 (for security & community purpose)
Min: 1 BCH
XR tokens are delivered on the ETH account in 2-10 days after transfer.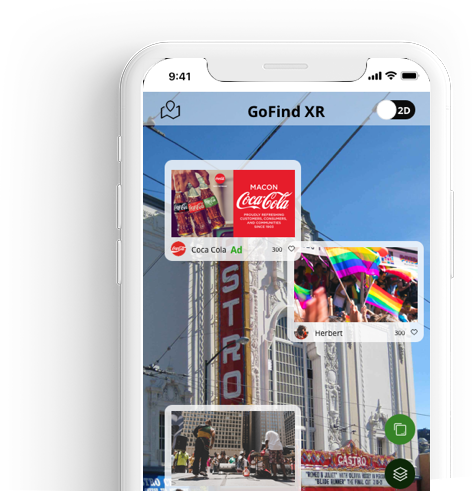 Steem & social media on XR Web
We are building a native mobile app in iOS and Android to enable viewing of Steem and social media posts in Augmented Reality. Steemians contributing to the Augmented Reality layer of steem via our mobile app will not only earn additional Steem but also more XR tokens which will be a means of sharing Advertising around their content.
XR tokens Purchase Link with 30% Bonus via ETH / BTC / Credit Cards at
http://invest.xrweb.network/steem30
Steem provides the essential social media layer to XR applications as we build on our ecosystem. Steem users will be able to login to XR apps using their Steem accounts and get twin benefit of earning both Steem and XRs for their activity on the XR ecosystem. More on this coming soon.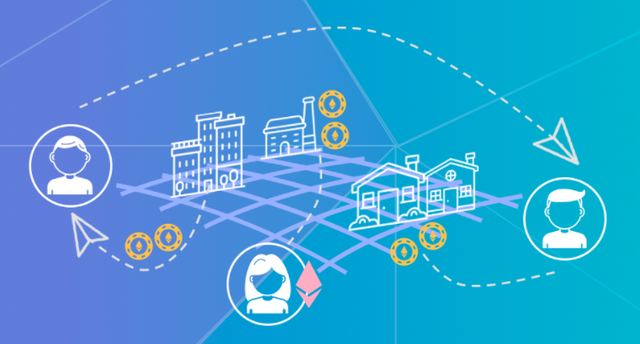 Real Estate & XR
Beyond social media, XR tokens can be used for building various applications that use Extended Reality and Geo-Location awareness. It can completely disrupt the world of real-estate and home-sharing. And XR tokens will always earn a reward share from activities in the XR Web
More on the Real Estate and info on XR Web can be found on the interview we did on the Radio talk show with @scaredycatguide
Link to Radio Interview with @scaredycatguide:
https://steemit.com/dsound/@scaredycatguide/20190418t183009214z-the-scaredycat-investor-show-my-talk-with-the-ceo-of-gofind-xr-manindra-majumdar
For any questions on the XR Web project by Gofind Inc and ICO,
Follow us on @gofindxr
please visit https://www.xrweb.network
Email to [email protected]
Telegram @gofindxr
Invest by
Transfer STEEM to @gofindxr (see instructions above on how to swap 1 STEEM to $1.5 worth XR )
Minumum purchase = 50 Steem
OR
Send ETH to 0x04BB82Cf1A19dD7C7373BCF00c8C2a5086Bea870 & memo us details (see detailed instructions above)
Min = 1 ETH
OR
OR
Send Bitcoin (BTC) to 1CX2EQTTwgrXCCHzeFoRMH5DKLD7HoJPNE and memo us Transaction hash
Min: 0.1 BTC
OR
Send Bitcoin Cash (BCH) to qq53l25s903quhwrcqfw6x7mcjs94zr9jyqksv34gz and memo us Transaction hash
Min: 1 BCH
OR