The ScaredyCat Investor Show: My talk with the CEO of GoFind XR, Manindra Majumdar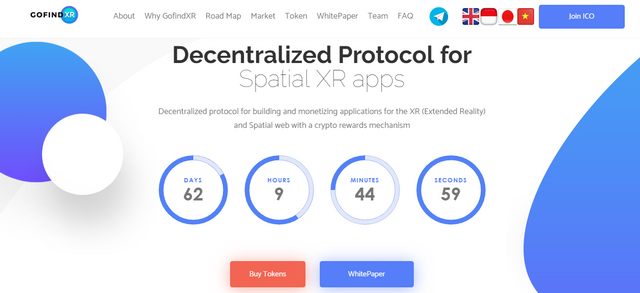 ---
It's web 3.0, it's extended reality, it's the project bringing it to you decentralized!
GoFind XR
This week on the show I had the pleasure of speaking with CEO of Gofind XR - Manindra Majumdar
They are set to become the big player in the extended reality market. A market that is on pace to be worth $209 billion usd.
You name it, they will have it!
XR apps stores, XR browser, XR real estate and a network that offers opportunity to developers, investors and so many others!
But don't let me try to tell you about it - listen to the interview and here if from the source!
P.S. they are steem friendly
Here are some pre token sale deals they have out there:
XR Web + STEEM Deal:
2x PRE-IEO deal STEEM:XR deals
A) Spacial XR : STEEM SWAP deal:
1 STEEM ($0.41) = 10 XRs ($1.50)
B) DIRECT purchase with BONUS on XR portal
Get 35% bonus on purchasing XR before IEO with BTC, ETH, Paypal , Credit Cards
You can bonus buy at this link:
http://invest.gofindxr.com/bonus35
---
Hope you enjoy the episode!
You can find more info on the project along with the whitepaper at https://www.gofindxr.com/#
---
► Listen on DSound
► Listen from source (IPFS)