Blockchain's biggest conference 2018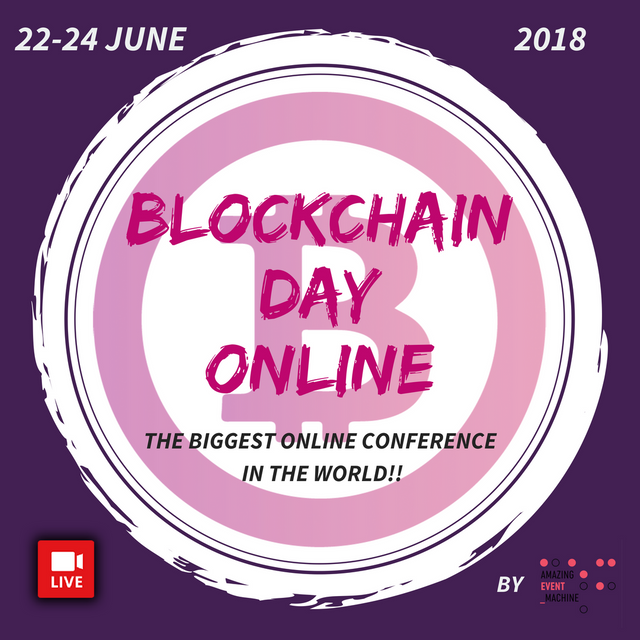 I will be speaking LIVE
#BlockchainDayOnline Conference!
Book for June 22-24
#Blockchain #ICO
Register https://t.co/8ONQfex6OQ
#blockchain, #blockchainday, #blockchaindayonline, #AEM, #amazingeventmachine, #cryptocurrency #glynmaclean
Authors get paid when people like you upvote their post.
If you enjoyed what you read here, create your account today and start earning FREE STEEM!