Bitstamp Crypto Stock Exchange Will Be 1250 Times Faster • Blockchain.com has added support to Stellar and distributes $ 25 worth of XLMs • Hackers have infected a nearly 700-thousand-page virus to steal Bitcoin and other news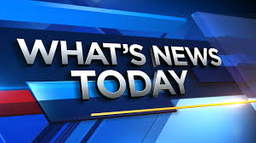 One of the largest and best-known crypto stock exchanges on the old continent, Bitstamp, promises significant acceleration of order processing on its platform thanks to cooperation with Cinnober. Thanks to the TRADExpress trading system, which replaces the Bitstamp system so far, Cinnober will achieve up to 1250 times faster order matching.
David Osojnik, chief of the Bitstamp Technical Department, spoke with the new system:
"The ordering speed increases up to 1250 times, with the throughput increasing up to 400 times. Enhanced performance will ensure that our platform will be able to meet any demand level. Our system was strong enough to handle the onslaught during a massive rally last winter, but with this update we will ensure that trading on our platform remains permanently stable ... "
Read more here: https://www.koinalert.com/crypto-exchange-bitstamp-new-upgrade-1250-times-faster/
Blockchain.com has added support to Stellar and distributes $ 25 worth of XLM
The popular Cryptomenius Stellar became the fourth asset (along with Bitcoin, Bitcoin Cash and Ethereum), which can be stored in Blockchain.com. The popularity of this wallet is also evidenced by the fact that more than 30 million accounts have been created on its platform. In connection with Stellar integration, wallet operators have launched an action for each account holder to send $ 25 Free Crypto XLM to each account holder. The condition is to have a blockchain.com purse and verify your identity
Read more here: https://zycrypto.com/stellar-xlm-becomes-fourth-token-to-join-the-blockchain-com-wallet/
Hublot produced the Bitcoin watch dedicated to this cryptome
Swiss luxury watch producer Hublot added to the celebrations of the 10th anniversary of Bitcoin and on this occasion produced a model with his theme. Watches bear the designation BIG BANG MECA-10 P2P and as expected, they can only be bought for BTC. A total of 210 copies will be available on the market, with a total of 21 million Bitcoins that can be used in total.
Interestingly, there is also a unique number that each watch will be engraved. The set of digits will match the transaction number that the watch owner has paid with Bitcoin. If this product appeals to you, get about $ 25,000 ... 3.8 BTC.
Read more here: https://thenextweb.com/hardfork/2018/11/06/hublot-bitcoin-watch/
Hackers infected a nearly 700-thousand-page virus to steal Bitcoin
Hackers attacked one of the most widely used Internet services to analyze StatCounter's traffic in order to steal Bitcoin from customers crypto Gate..io .. According to published analysis hackers modified the code that site owners put on their sites so StatCounter monitors the traffic and traffic of their website . More than 688,000 sites should be infected ahead of time.
The attack was over-designed to allow Gate.io customers to select or transfer the BTC overwritten destination address to where the crypt is sent. This, of course, was a hacker, as the owners had, unknowingly, sent their assets on the assumption that they sent them to the correct address.
As early as a malicious virus, experts from Slovak ESET have appeared. In their words, the script automatically generated a new Bitcoin address every time it was started. Despite the persistent security breach, it is difficult to tell how many individuals were affected by the attack. The Gate.io Exchange, which handles approximately $ 1.7 million a day on BTC, has therefore called on its clients to use two-factor authentication and two-step logins. At the same time, she assured that the StatCounter analytics tool will be removed from her site.
Read more here:https://thenextweb.com/hardfork/2018/11/07/bitcoin-stealing-malware/