Update 2: 16 July 05:00 UTC:
The Byteball network is back up!
There is no end time for this airdrop, so every Steemian still has the opportunity to receive
See below for details on how to get it.
---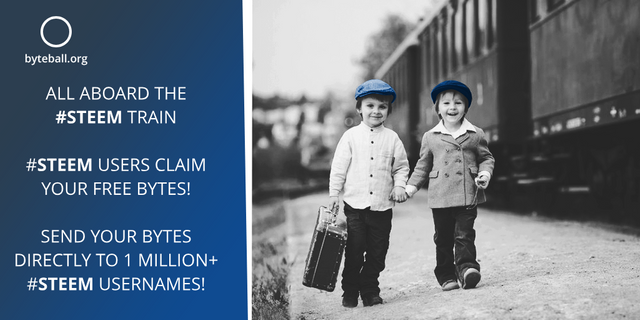 Byteball - the DAG based cryptocurrency that is already fully launched and working - is giving away between $10 and $160 to every Steem account holder.
All you need to do is download a wallet and follow the instructions below:
Ask a fellow Steemian who already successfully completed the attestation, if you can borrow 0.0006 GB (Gigabytes) and have him send it to your wallet. I am happy to do this if you comment below with your byteball address.

Click the "Chat"-button to the bottom right.

Click the "Bot Store" tab to the top right.

Scroll down to find the bot named "Steem attestation bot" and click that.

When added, the bot will greet you with a message explaining the process. First it will ask you to enter the address of the wallet you want to attest. Simply click the small icon at the bottom left and choose "Insert my address (Small expenses wallet)" and press the send button to send it to the bot.

The bot will now generate a link to Steemconnect. Click this link and follow the login procedure. Click the account you wish to use and proceed to login to prove you are the owner.

The bot will then ask if you want to store your username private (in your own wallet and only a hash i published) or public (details visible in the Byteball DAG). To enable others to send funds to your username instead of your wallet address, you must choose public.

Finally, the bot will ask you to pay the attestation fee to cover the transaction fee of storing the attestation (private or public) on the DAG. Simply click the "Payment request 49,000"-link and send the funds.
As soon as the payment is confirmed, the bot will let you know it received the payment and transfer your reward based on your Steem reputation.
If you have any issues, comment below for help.