Native - Building communities
What is Native all about?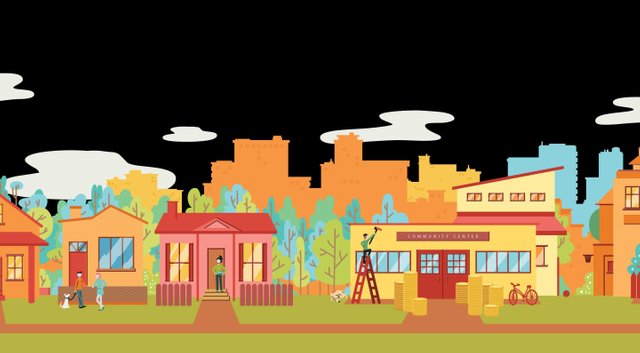 Native is an ethereum based platform that allows communites operate, having their own unique token currencies and managing resources through a set of decision making tools.
With Native, all communities needs are seen to ensuring that limited economic and technical knowledge is not a limiting factor to participating in upcoming financial ecosystems.
Communities are the core foundation of Native. Anyone who can gather around a common interest or mission would be able to create a community on Native generating global impact and prosperity.
Decision making within a community is democratized, a community decides what they value and how to stimulate its growth. In summary, the power to decide is given to the community.
The Benefits of a
Platform That Connects Individuals Who Have a Common
Interest?
Having a platform that connects individuals with a common interest would ensure that members would have access to valuable and first hand information more quickly and efficiently. Members would be able to display their talents, working better for the common goal. It would be easier to be up to date with developments in their field of focus. People with common interest are able to relate irrespective of time and distance.
Benefits of Native
*Communities would be able to raise capital via token issuance instead of old fundraising models like bank loans and crowdfunding.
*Communities would be able to make collective decisions via the platform's polling feature(to be explained later)
*Ability to recognise and redeem value within a global framework.
Types of Users on Native
There are two types of users on the platform.
Curators
They are administrators in charge of the communities. They have valuable knowledge of the vision and goals of the community. They ensure only relevant contents are made available to members. They have the power to approve or reject tasks completed by members.
Members
A member identifies with a community that suits his interest and goals. They represent the league of decision makers within the community having the power to vote. Members can replace curators when necessary. Mambers can also belong to more than one community.
How Does The Platform Work?
Discover a community
Individuals can find and join acommunity they are interested. They support such communities by buying theor tokens. The value of the token can be tracked and direct input would be measured in the evelopment of the community through votes.
Creation of Communities
A person who decides to build a community can sell the tokens. Members' votes would be used to assess direct input in the development of the community.
Native functions with two tokens, the Native token and communities tokens. All tokens operate on the Bancor protocol.
Each community token is used to signify membership as well as generate a resoirce pool. It os also the medium of exchange in the community.
Community Decision Making tools
Projects
Members decide how the resources are used. They decide on projects to be embarked on
Polls: These are votes that have limited or no direct financial impact on the Community Fund.
Members vote on polls, contributing their feedback to the community.
Tasks: Members can earn tokens on completing tasks given to them.
Conclusion
Anything is possible with Native, communities with a common goal can be created and tokens can be earned from such communities. What more, members are involved in decision making.
For more Information & Resources:
Native Platform
Native Website
Native WhitePaper
Native Medium
Native Telegram
Native Reddit
Native Facebook
Native Twitter
Native YouTube
Written for originalworks contest
native2018