📢 EOS gateway on RuDEX launches on 2018.06.24 0% market fees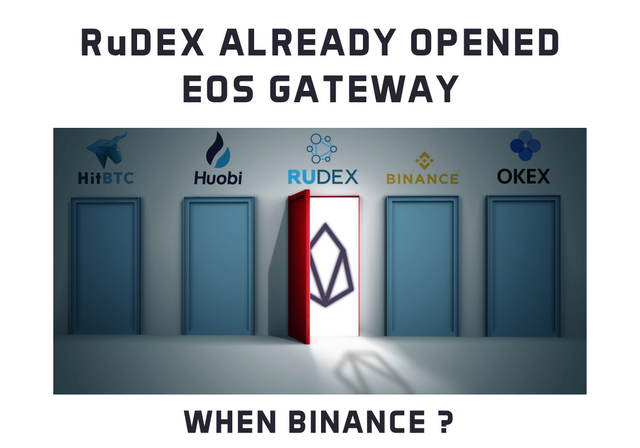 Yassou, traders! There was a really important event on our crypto island. Our friendly neghbourhood sea devils delivered an EOS gateway to its shores. Yup, it appeared right out of the sea foam. We're actually considering this fact as important, as the creation of Bitcoin gateway last month. Especially considering that out of 30 exchanges that allow trading EOS, only 3 have opened deposits/withdrawals, and Bitshares RuDEX is fourth, and the first DEX to have a working gateway.
As usual, trading EOS on RuDEX has several advantages over trading them on centralized exchanges. Here are the main ones:
An ability to trade against completely decentralized assets (bitRUBLE, bitUSD, BTS, etc)
0% market fees
Telegram based trollbox
Ease of on/off-ramping into fiat
Only you control and can access your account and funds
The Bitshares based exchange can't close be blocked (with desktop applications for all popular OSes allowing you to connect even if the site is blocked)
During the design of the gateway we were aiming to ensure the following parameters:
Security
Independency
Transparency and ease of audit
Minimization of the fees
Ease of use
Stability
Strict correlation between amount of tokens in the wallet and on the DEX
According to our last point, the amount of EOS on DEX will be the same as the amount of EOS that the gateway has on EOS blockchain. The gateway is set up so that the amount on the DEX can be smaller than on our wallet, but it can't be higher. So you can always be sure that money never appears on the DEX out of nowhere.
Here is how it is implemented on the Bitshares side:
when you deposit your tokens to the Bitshares network, the required amount is issued
when you withdraw the tokens, the required amount is burned
That way the amount of UIA tokens (RUDEX.EOS) is de-facto equal to the amount on our wallets. For EOS it is rudexgateway wallet.
AUDIT
In the future our gateways would have a stand-alone section for auditing them on rudex.org. But for now you can use the following services:
Short guide on using the gateway
How to deposit EOS to RuDEX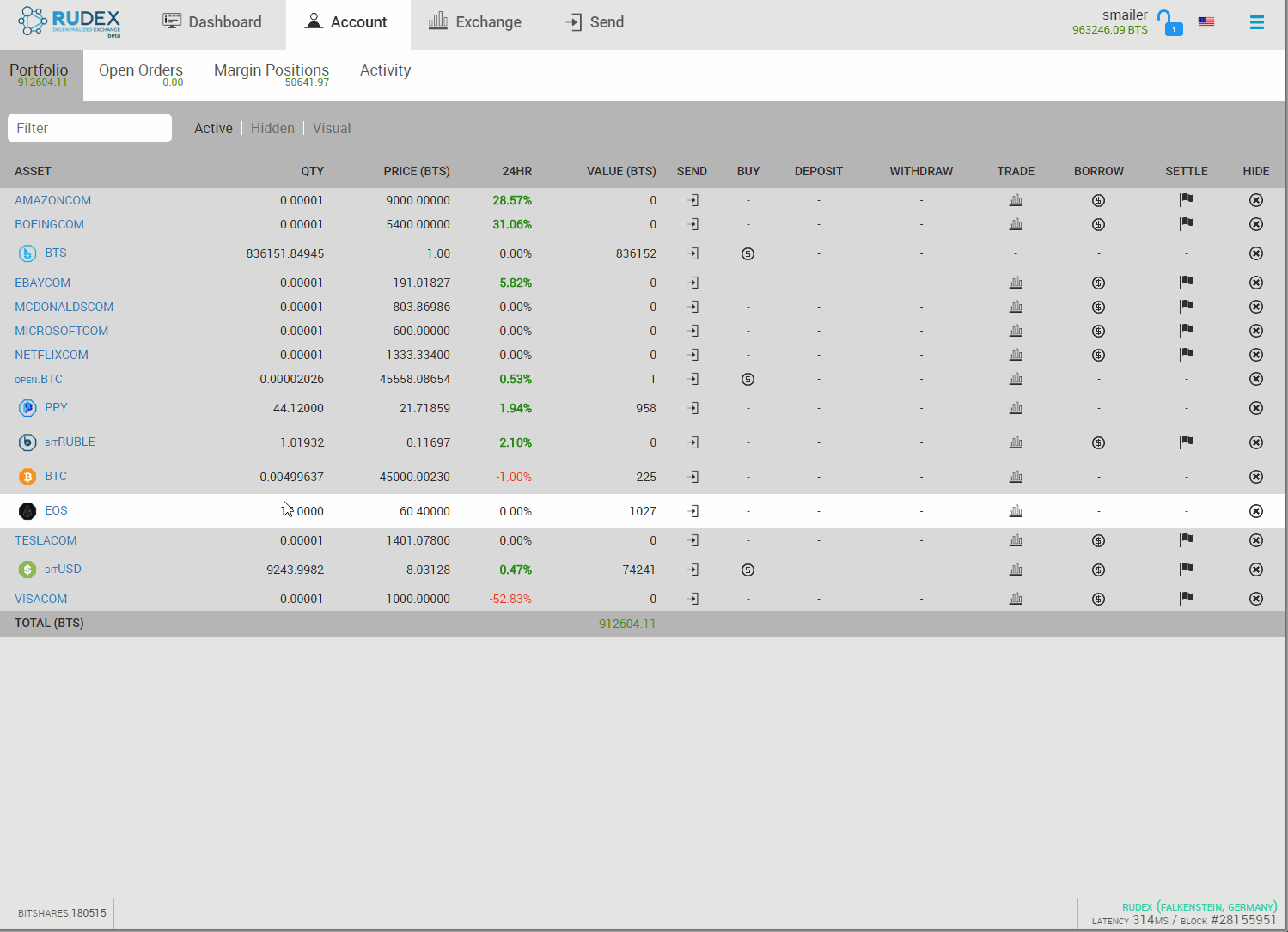 How to withdraw RUDEX.EOS from RuDEX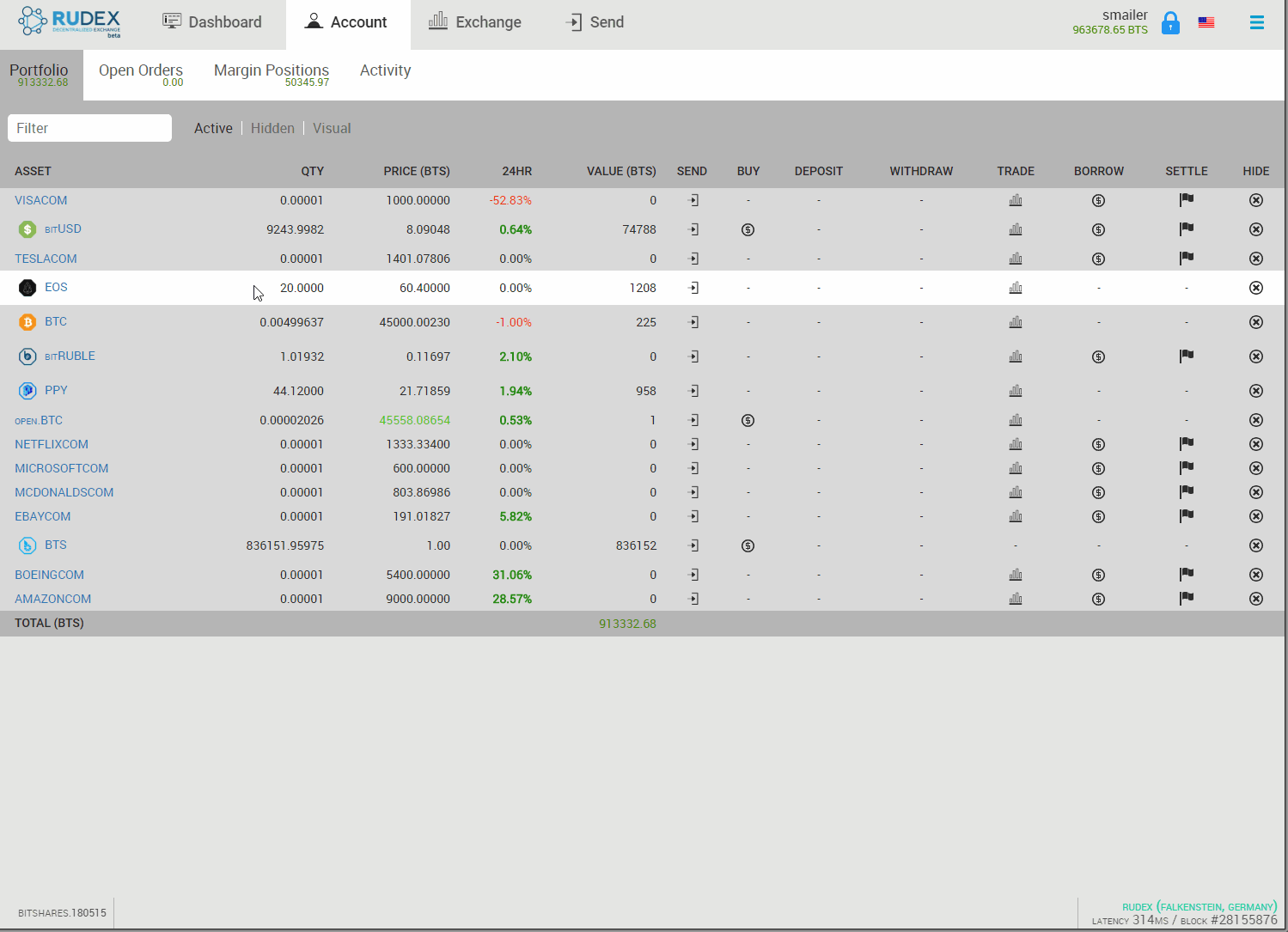 ---
If you are holder of OPEN/GDEX.EOS you can withdraw via our gateway them without waiting for them to open their gateways, by exchanging them on the market:
https://market.rudex.org/#/market/OPEN.EOS_RUDEX.EOS
https://market.rudex.org/#/market/GDEX.EOS_RUDEX.EOS
The next step is to add an ability to withdraw EOS to new accounts for an account creation fee. We hope that would allow us to become one of the 1st EOS faucets.
---
If you like what we are doing, please support our BP Candidacy
---