So I was looking at View.ly an amazing new video service on the steem blockchain that will allow the overthrow of youtube and prevent demonetization, and the website is super sexy!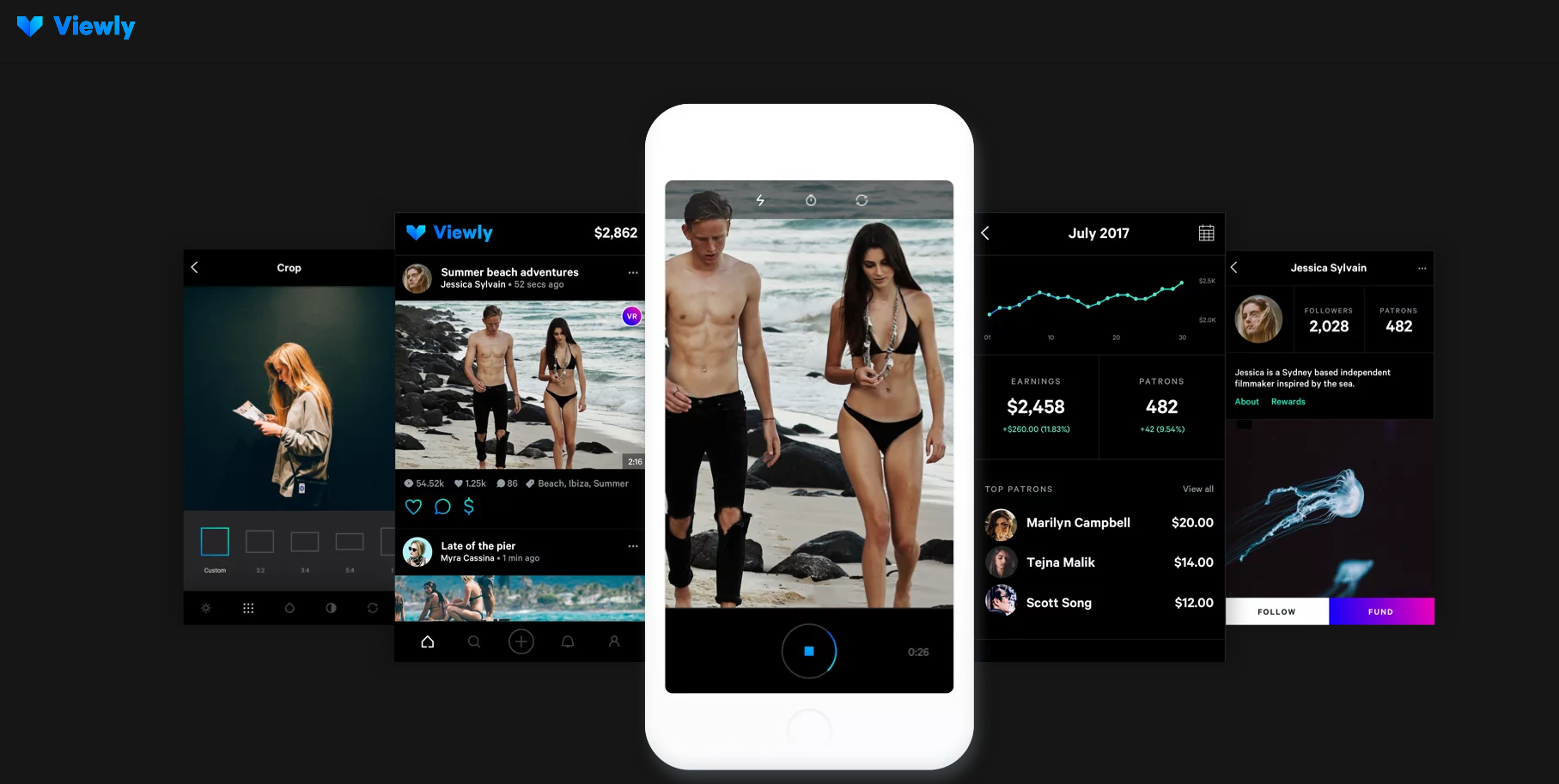 And I just randomly started going through the bios of the people working on the project and was happy to see @rizion as the only on without a photo and no actual bio hah, makes him look so secretive! And then I see this guy: Denko Mancheski
Full Stack Developer who has worked on Adel a blockchain incubator...


And so I get interested in this Blokchain Incubator called Adel and go to the website, https://www.adelphoi.io/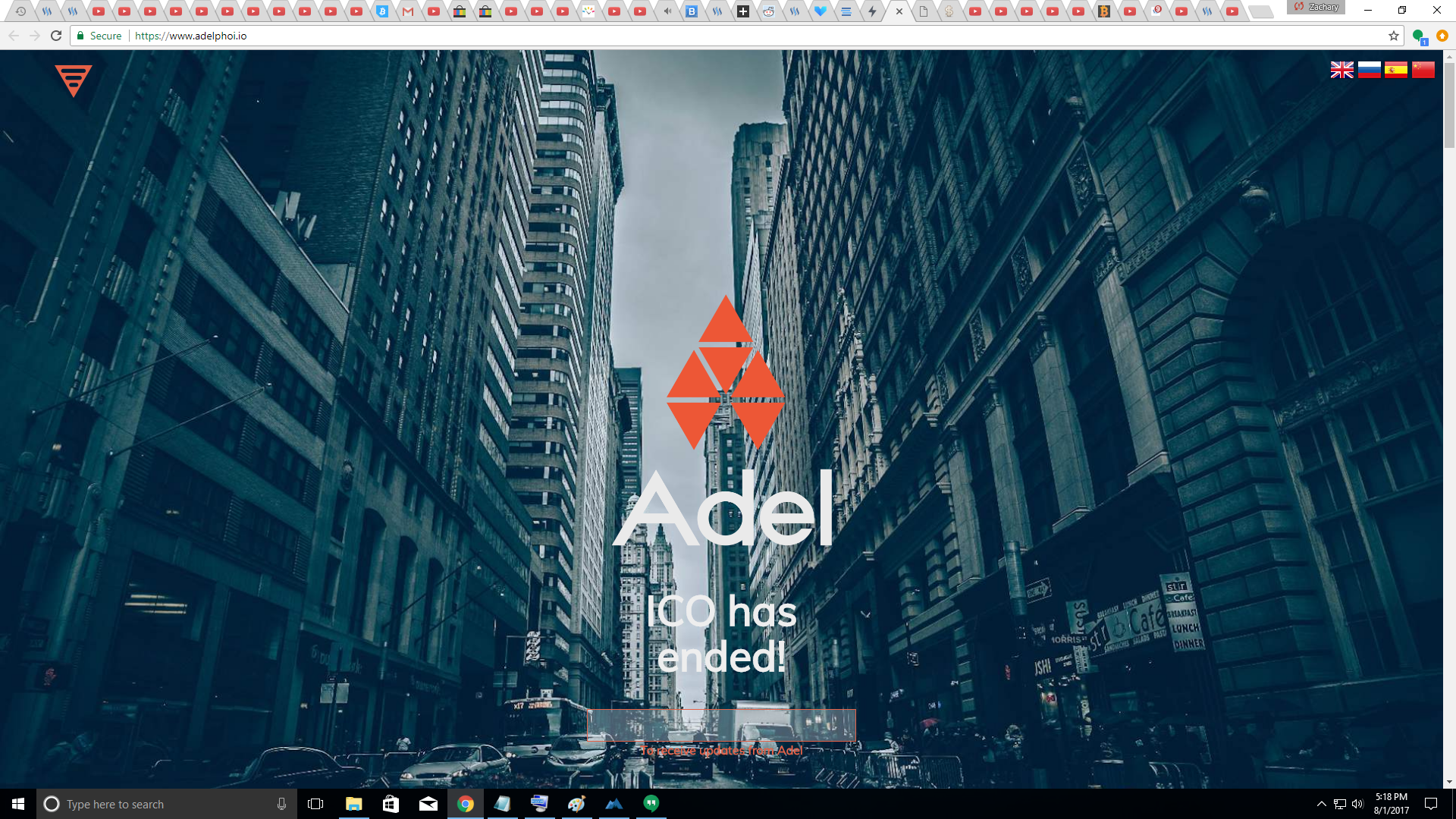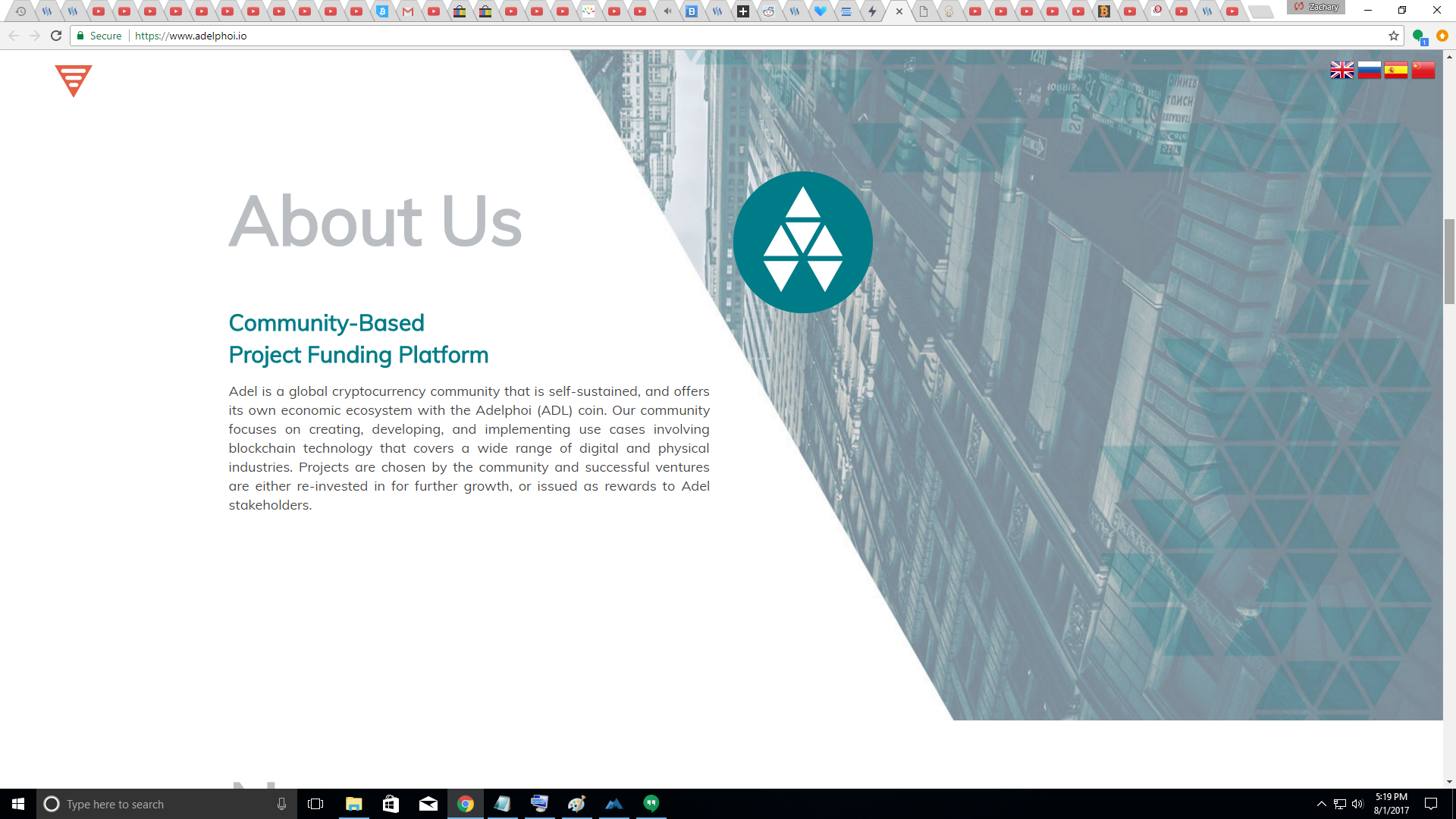 and i find a few projects on the page when i scroll down, a medical blockchain plan another PDF plan for an accounting blockchain mm hmm yes yes and then i se p2p ATm and it realy grabs my attention.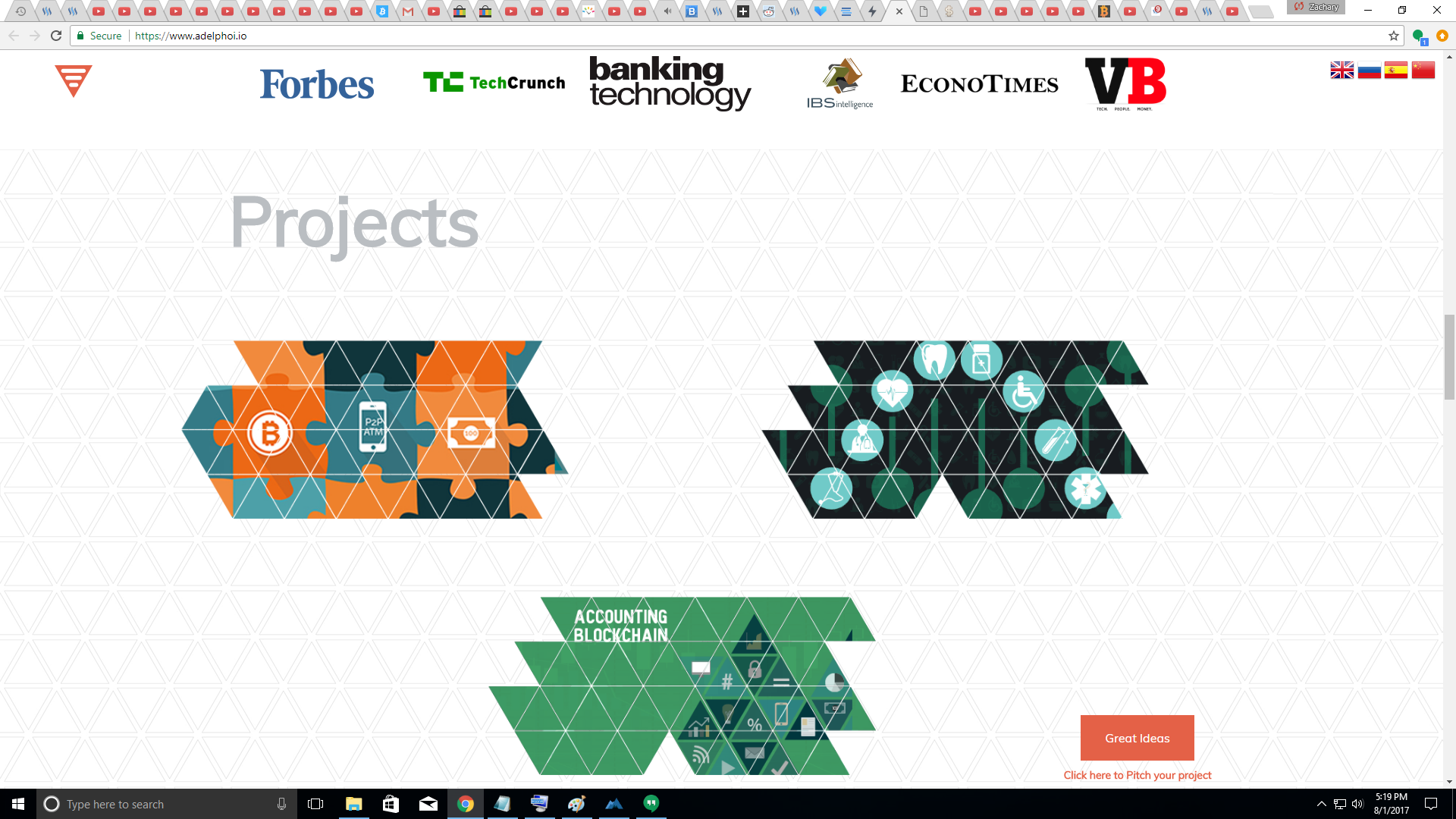 I mean Ive made many posts about the need for a steem and altcoin ATM (Which gneralbytes.com makes in their bitcoin ATM that can be upgraded to use altcoins including steem) and Ive also advocated for steemit users to just buy and sell their steem for local currency or bitcoin using other steemit users and eventually we could also have a network of stem ATMs to avoid the bitcoin middle man, BUT we could ALSO have p2p steem ATM services where like localbitcoin.com people put up ads and meet with others in their area, but we can actually have a solid system in place. I purchased localaltcoins.co and redirected it to a steemit.com/trending/localaltcoins so anyone who posts an ad on steemit with the tag "#localaltcoins" can have their post show up in localaltcoins.co aas it just redirects to steemit...(I need to fix the fact that the posts dont stay in the trending page forever, and theres no substeemit like I would use if twe had customizable ub steemits) and the ads would just be for people wanting to trade their altcoins for cash or vica versa or for bitcoin etc, but we simply need a website people can use to offer the chance to cash out someones steem for a 5 or 10 percent or whatever fee they want to charge for the luxury of cashing someones steem out...OR to allow someone to purchase steem for cash!
PDF file which I have screenshots of below: https://www.adelphoi.io/content/pdf/project01.pdf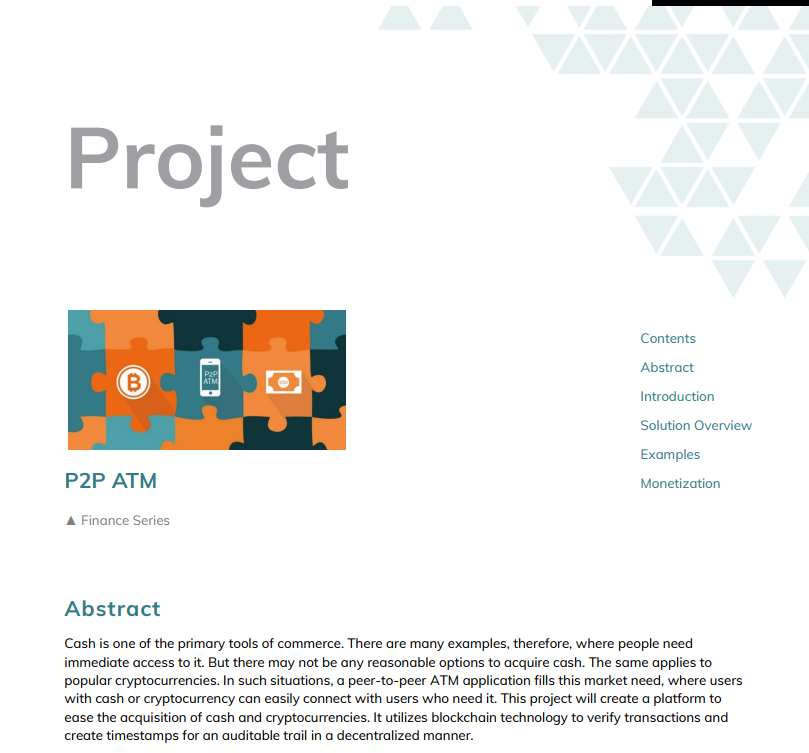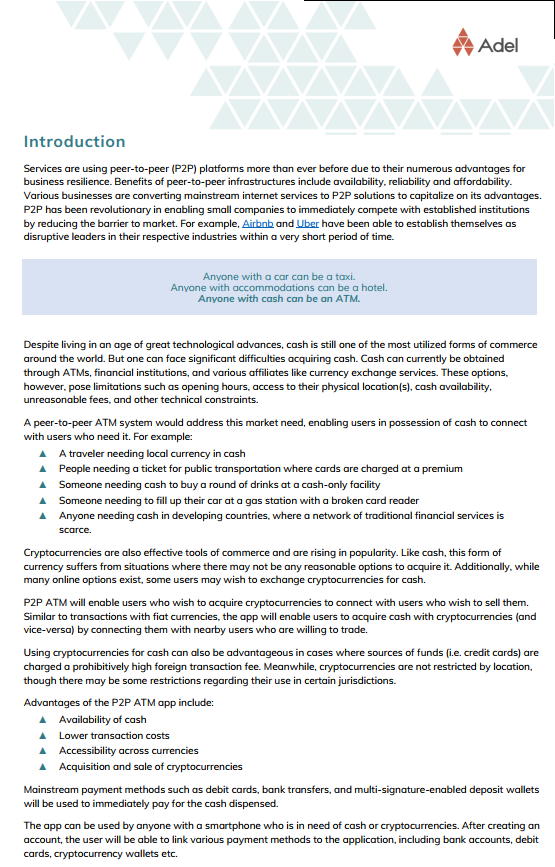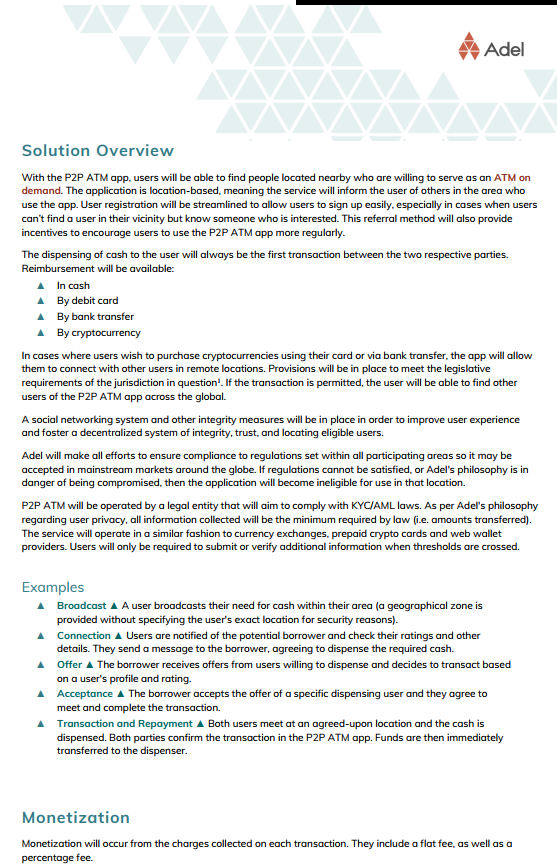 So here we have proof that this is something people are working on, I can only hope they get this idea incubated because a p2p cryptocurrency ATM service would be VITAL to allowing , for example, steemit users to CASH OUT their steem OR to BUY steem or Bitcoin or other cryptocurrency.
P2P Crypto ATM would be such a powerful idea, that people could exchange crypto and fiat cash with each other using a decentralized p2p type service with reputation scores and further features like p2p crypto currency loans and the issue of debit cards that people can load up with cryptocurrency...we wont NEED debit cards, we can create our OWN Point of sales systems and the entire financial industry can become moe and more decentralized! Sure localbitcoins already exists but its too centralized and they've been known to steal money from users using the escrow service they offer, like the half a bitcoin over $1300 stolen from me by localbitcoins but its fine, we will have our own p2p decentralized crypto to fiat services available all over the world!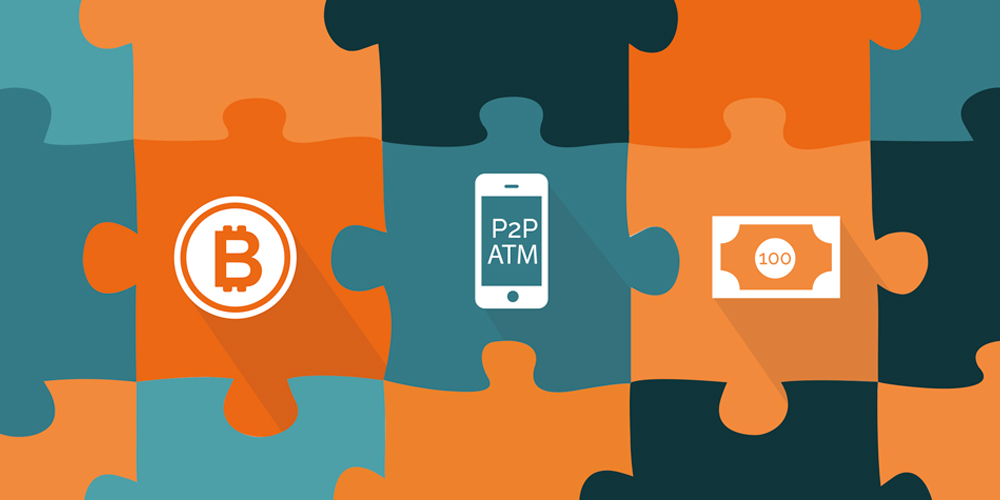 Please go check out view.ly and check that out , it will be a game changer for steem blockchain it will offer a youtube style operation where people can get paid for uploading popular videos and NEVER be demonetized! We will gain millions of new users and then @zappl will become the TWITTER for steemit and then @steepshot app will be perfected and allow Instagram users to switch to steem (because steepshot is an app for android that allows you to upload images to steem but using an instagram style app...you see how we will have replacements for every app out there? They are all fads WE will be the backbone of the decentralized social media sphere! The GRAPHENE ecosystem its aled!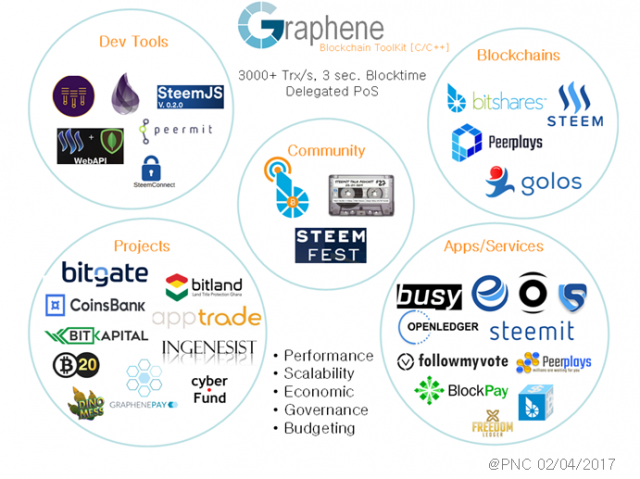 (Image from @pnc from post here: https://steemit.com/bitshares/@pnc/graphene-ecosystem-mapping )
Steemit will also get integration with bitshares or openledger which will allow bitcoin and ethereum walts inside our steemit walet and the ability to exchange altcoins and steem and bitcoin and ethereum and we wont ever have to use poloniex or bittrex again We will ALSO get a tion of new features for steemit aftr EOS launches! So soon the steem blockchain will be more than just steemit we will have Video and Exchanges and all sorts of youtube and twitter and instagram type experiences with every bell and whistle facebook has but moe! and our MONEY transfer system and the ability to make money of the rising price of steem will be the cherry on top, but for us it will make our dreams come true! I REALLY see the price of steem hitting $1000 in a few years!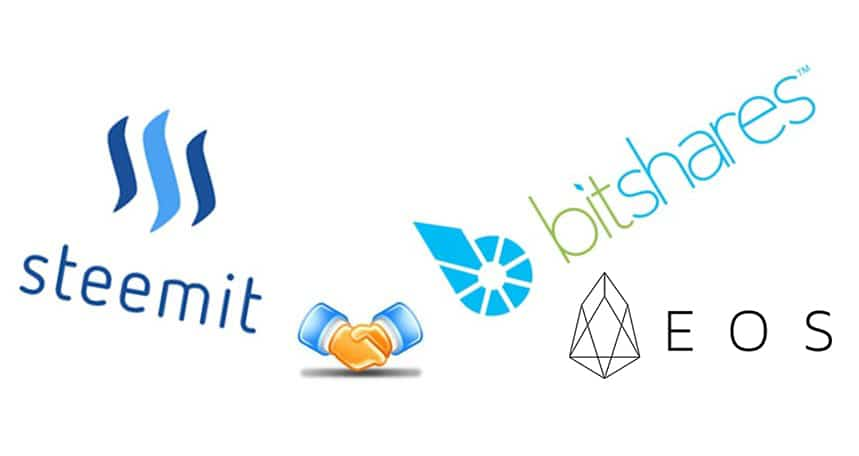 (Image from steemit user @rok-sivante post here https://steemit.com/crypto-news/@rok-sivante/bitshares-and-steem-the-upside-valuation-potential-in-context )
So the future of steemit depends on the steem blockchain and the steem blockchain is one of the most exciting place in crypto currency when you are talking about functionality and its potential for actually using what we already have to create SO much more value without ripping out the infrastructure or having to buy new hardware. Steem takes what we already have, re arranges it and allows for digital miracles to happen! When you start to imagine steemit with the 200+ million users that reddit currently has, you'll start to understand just how important steemit will become when you realize it will be much more like Youtube than reddit because youtube does pay its popular users while reddit doesn't pay even its most popular power users. My point is that just like Youtube is seen as an industry with millions of people working for it, steem blockchain will also be seen as more than just an altcoin but a whole decentralized industry, it will get on the news and people will start worshipping steemit on CNBC because of how much MONEY it has made. Society worships Youtube celebrities because of the millions of dollars they make off videos so when people realize steem is here to stay and soon millions of people will be making a LIVING of steem, then they'll also give steem the respect it deserves and it will also be seen as this staple of daily life and a part of our modern ecosystem. People like @gigafart and @stellabelle will become multi millionaires and people like @thejohalfiles and @craig-grant will become multi billionaires with steem hitting $1000 in the next few years after we get ALL our upgrades and new features!!!! It's GOING to happen With us or without us, the technology has TOO much potential to be left undeveloped! Now let's all work hard to make steemit the best social media experience online today!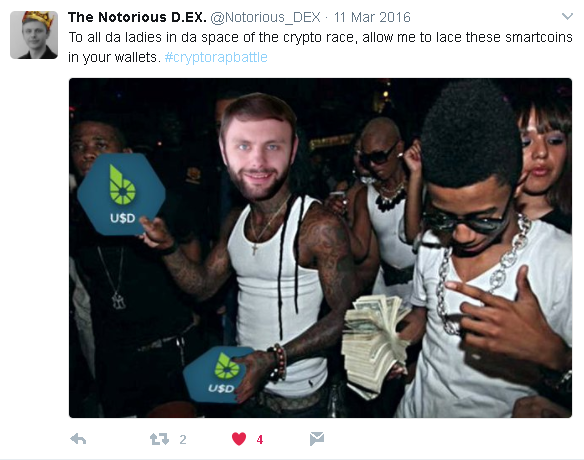 (Not the real @dan larimer's Twitter account but a funny fake Dan (Creator of Steemit Bitshares EOS) and this is just an amazing twitter account https://twitter.com/Notorious_DEX found by @drpuffnstuff from his post 13 days ago https://steemit.com/eos/@drpuffnstuff/some-reason-why-new-users-should-try-out-eostalk-other-steem-interfaces-to-support-and-try which also has a lot of EOPS steemit zappl viewly info all about the steem and graphne ecosystems!
If you have questions about bitcoin steemit crypto or making money mining like this email zackza@gmail.com or text/call me (619) 302 0398 and....