Graphene Ecosystem Mapping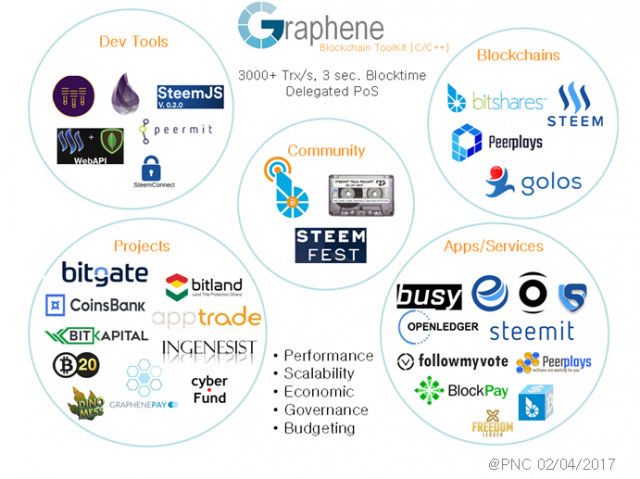 To everybody involve in the Blockchain space (entrepreneurs, investors, professionnals, educators, enthusiasts), I personally consider there are 3 main ecosystems in the Blockchain space: Bitcoin Ecosystem, Ethereum Ecosystem, Graphene Ecosystem. 
The third one is little known in the industry. It's Powering Bitshares Blockchain, Steem Blockchain, PeerPlays Blockchain and Golos Blockchain.  As of March 3, 2017,  here is a mapping of the Graphene Ecosystem.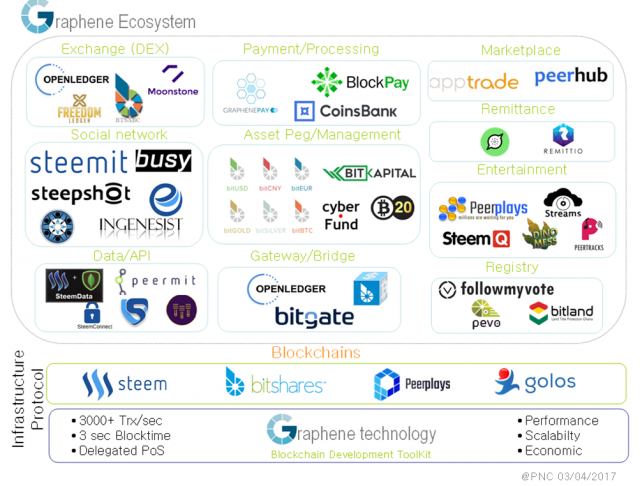 Please feel free to comment or add any Blockchain project currently being powered by Graphene. The future of Blockchains may be lied in parallelism.
You can grab the mapping here: https://ibb.co/fp4tRF 
Want to know more?  Graphene Documentation  |  Community Hangout.