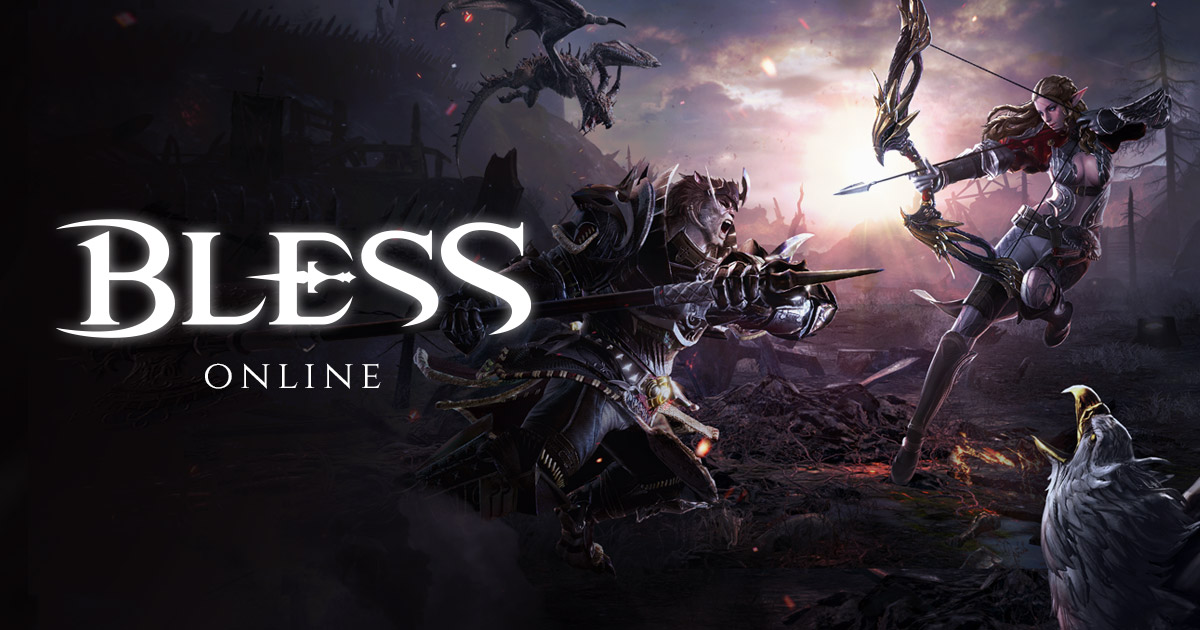 Bless Online Early Access was released today on Steam and I just had to try it out. Having been a big fan of MMORPG's I wanted to see how they have evolved over the years. While downloading the game I read quite a bit about it, was surprised it has received such poor reviews on Steam: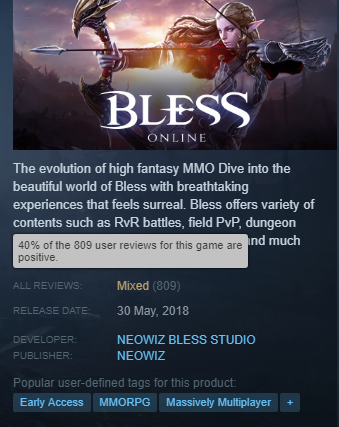 I was guessing it might be due to it being Early Access and like usual when games launch nowadays there is a lot of server stress and problems in the first hour, so that didn't stop me from buying it. After 40 € and 20 GB downloaded I got the game installed and guess what happened next, of course I kept getting stuck on the loading screen, just like you'd expect from a game that was just launched (or shouldn't since they should've been prepared for the massive traffic).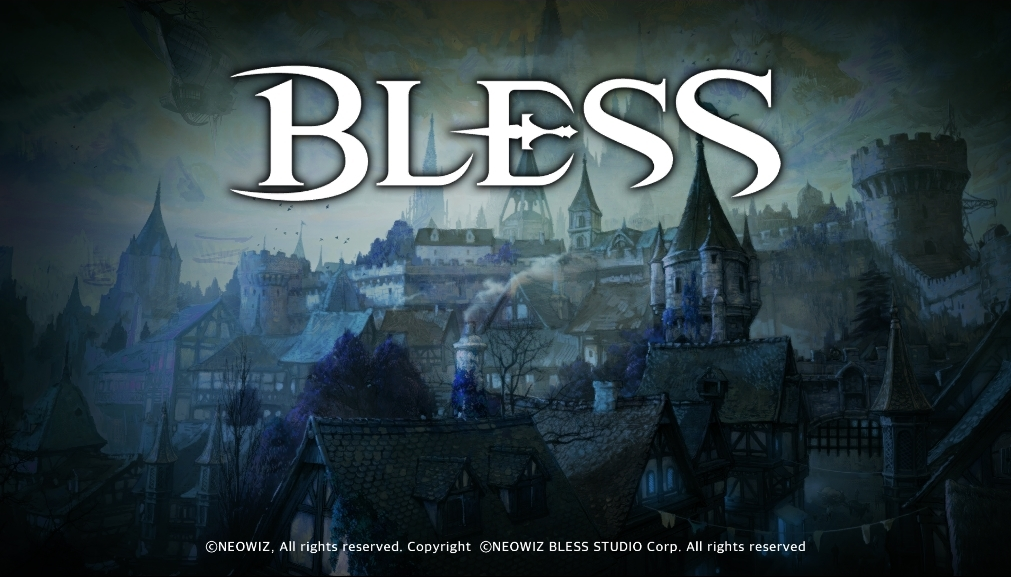 After this picture being engraved in my brain after constant restarting I turned to Reddit to see if someone with similar problems had had any better luck to get it fixed. Some users were stating that if you started it in admin mode by going to the launcher in the steam folder and having it set to "windowed mode" in the launcher settings it should work after a few tries.
And after a few tries it actually did and I got through to the character creation and customization section. Enough talking for now, let's get right into it.
I have to admit though that getting through the tutorials was a pain, not sure if it was me who has been up til 3 am to get this installed and up and running or if it was confusing for others too, but feel free to skip most of the confusion when you get bored. In the second video the fun part starts (although it doesn't last all too long).
After what felt like a decade and the tutorial phase was over I finally started getting into the real game with the storyline, here is the gameplay of that.
Surprise, surprise. The server went offline and I got disconnected. It would be weird if that would not happen with a game that has just been released and I'm sure many others have experienced something similar with other MMORPG's in the past when new expansions were released, etc.
Some more words about the game, I read that the creators have really put a lot of thought into the fights and focused on both the PvE and PvP aspect. I hope the latter won't disappoint as the competitive side of these games is what I love the most. Remember that this is still early access and that a lot can still change, but one thing they had promised was that the game is not going to be Pay2Win which is a good thing considering the game itself costs to buy and there will probably be massive amount of cosmetics that will cost you most of your SBD's. ;)
Anyway, will probably stream this in the near future here on @dlive as soon as the servers are a bit more steady.
Thanks for reading!