How I learning Blender #29 | A Wooden Wagon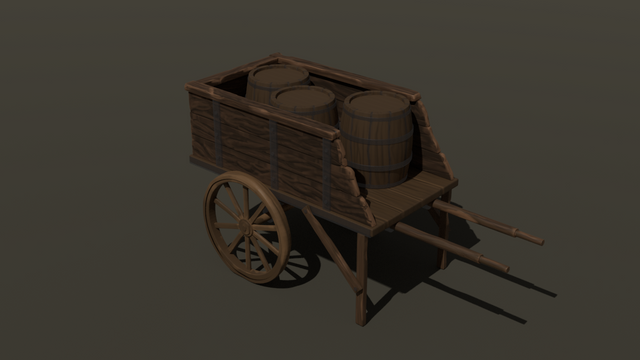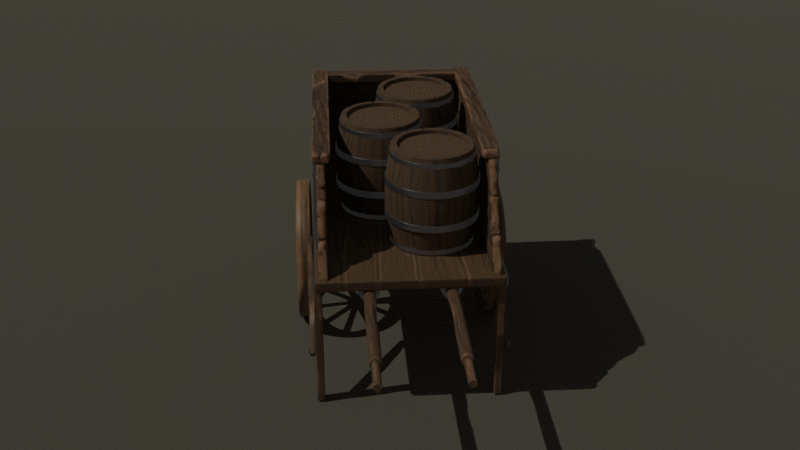 Last time, the model was too smooth. This time I decided to work in sculpting mode and add damages.
When I finished three parts of the lesson, I prepared a model for sculpting. I combined objects in general groups and applied all modifiers. I prepared the topology for the multiresolution modifier. I added loops in places where there were too large polygons. The multiresolution modifier was not used for areas where there were enough polygons for sculpting or I subdivided them less.
Then I began to sculpt. I added damage to the boards, chips and cracks.
I realized that I need to be a little more serious about topology. Because the processor and video card are not iron and performance is greatly reduced even at such an object. Artifacts also arise when texturing due to a topology curve.
Links to the lesson by which I modeled:
part1
part2
part3
Then, using the automatic sweep mode, I prepared the model for texturing and painted it in the drawing mode. I experimented in the process. I was changing colors and technique. Therefore, the different wooden parts of the car turned out differently.
Thus, we can create any objects and create game assets for a 2D game: