How I learning Blender #28 | A Wooden Cart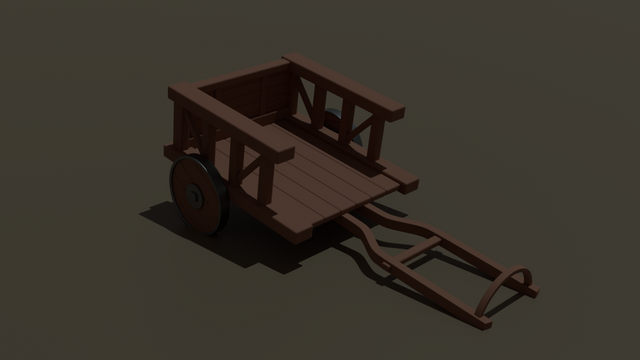 I realized that now it's important for me to continue working on a blender. I can spend improve all my life in drawing. But I need to move towards my goal. I want to create a game and I need to continue to study modeling. I will follow the lessons, create objects until I feel confident, in order to create some kind of my own forms or to work independently with reference. I will always give a link to the lesson, if I worked on the lesson, so that later someone could repeat my path.
Links:
Blender: Modeling a Wooden Cart (Blender 2.8)
For my task, Blender and Godot engine are the main tools! I will make every effort in this direction now.