[Secret Revealed] Get Binance VIP for FREE with $1500 position and Save $5000 txs Fee 😎
To most traders, it's necessary to take care of the transaction fees in exchanges. The transaction fees will be a lot when a huge amount of transactions filled in the exchange.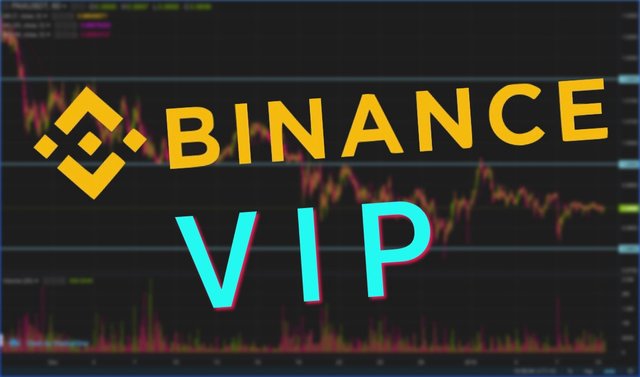 The fee usually ranges from 0.05% to 0.25% according to each exchange's rule.
According to the statistic from crypto media, the average annual trading volume for each trader is $300,000 USD. After reading this statistic, I have checked my trade volume in Binance. It's about $5,000,000 USD in 2018 and that will cost me $5,000 USD from the trading fee!
For those who has high trade volume, you can check the Tiered Trading Fee Discount Program in Binance 👇👇👇


But even a basic VIP tier 1 need more than 100 BTC trade volume in 30 days, that's way hard to a normal trader like us to be honest…
An idea come up with me. Why don't I just do some wash trade with the PAX pair while it's zero maker fees now?
[Secret Revealed] Become Binance VIP without paying anything
Technically speaking, PAX/USDT will fluctuate in a limited region such as 0.98 to 1.02. So the idea is to do lots of trades in this region to accumulate more volume without paying trading fees to Binance!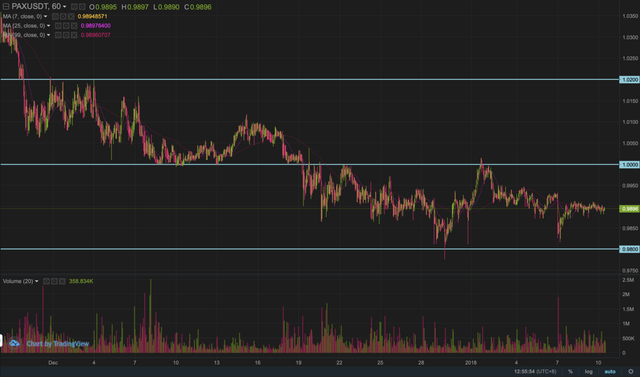 In the first couple of days, I placed the orders manually and it cost me lots of time to get just few executed orders.
How I Leverage BitUniverse Gird Trading Bot
It is a good choice to use Grid Trading Strategy which is one of the well-known strategy in the Forex market.
The concept is kinda simple in Grid Trading Strategy. The bot will do lots of repeated trades in the given region, and all the orders will follow the rule of "Buy low then sell high". 0.1%~2% profit will be granted after each buy and sell orders, and the profit will be depends on the grid density and the fluctuated of the market.
In BitUniverse, we have launched a Grid Trading Bot in Binance. One of my bot even get me $350,000 USDT trade volume with just $1,550 USDT!! To be a VIP1 users, I need 100BTC trade volume which is around $400,000 USDT trade volume when Bitcoin's price is $4,000 USDT.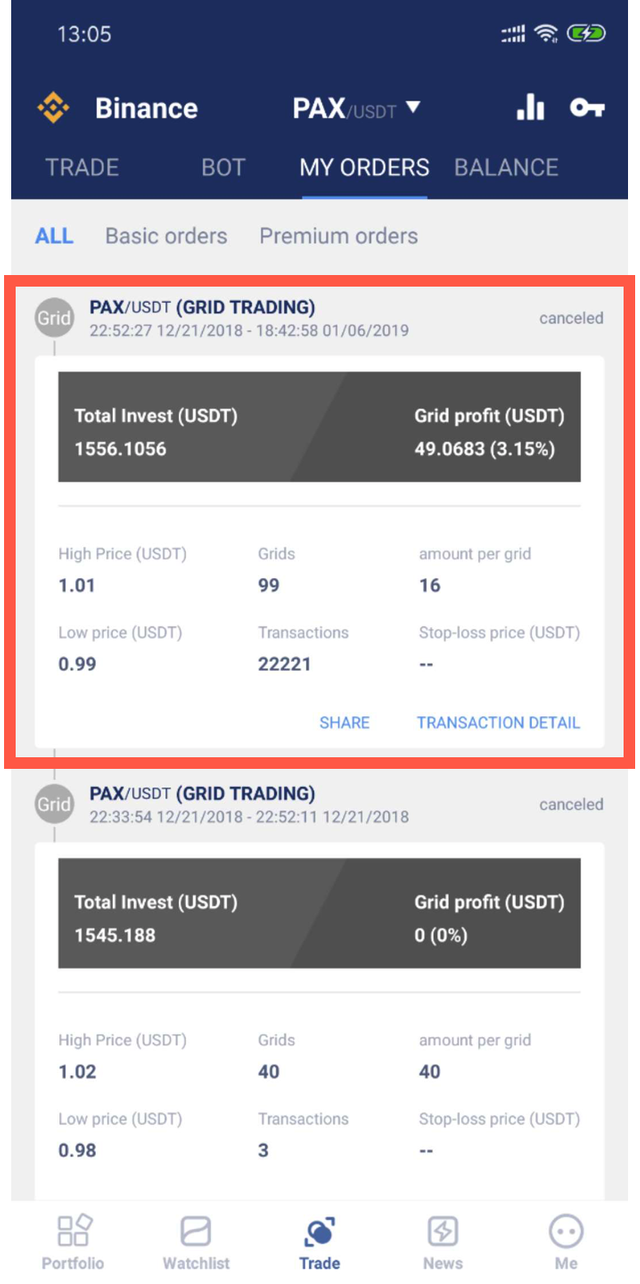 Ranging from 0.99~1.01. # of grid is 99 with 16USDT in each grid
With this bot and other bots that I have at the same time, it's easy for me to become a VIP1 member of Binance 😎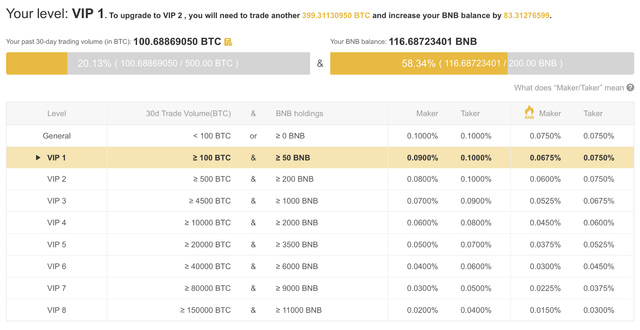 Check out the tips for become a Binance VIP:
It might cost you some trading fees if you set the grid too close. That's because some of your orders will act as a taker.
According to my test, the probability to become a taker is 20% with the range 0.99–1.01 and 99 grids.
Binance zero maker fee promotion will be end on 21, Jan.
Check out the introduction and tutorial of Grid Trading Bot here 👇👇
Join us if you're interested in this: https://t.me/butrader