Bitshares 3.0 (Bench) + EOS = Blockchain Interoperability And Built In Atomic Swaps (HUGE!!!!!)
If the "Bench" team can pull this off, the blockchain/cryptocurrency industry is instantly transformed. It is also ready for mainstream adoption.
I wrote a post about this earlier which explained what is happening. It might be best to read it before going further into this one since it provides some information that might not be covered here.
https://steemit.com/btishares/@taskmaster4450/bitshares-3-0-the-blockchain-that-runs-every-other-blockchain-bet-you-didn-t-see-that-one-coming
As they say more will be revealed so I have some further clarification on what is happening.
From now on I will refer to Bitshares 3.0 as Bench. Please bear in mind that Bench will use the Bitshares token hence is not going to negatively affect anything that is taking place on Bitshares 2.0. At the same time. since businesses are being set up on that blockchain, any upgrades, adoptions, or integration of Bench will be up to the Bitshares community.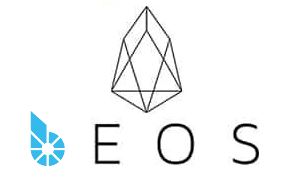 Bench is taking the experience of those involved in graphene technology and combining it with the EOS. Hence, everything that EOS does, Bench will do. Bench also will incorporate some other innovate ideas and features from other blockchains. Thus, the intention is make Bench the blockchain that provides interoperability between all chains.
A way to think about this is as such....
Assets/Applications
Bitshares
EOS
Bench
Bench is underlying it all while incorporating all that is on top of it. This means all the power of Bitshares and EOS are available to anything that is built on here.
Essentially, bench is simply adding a new layer of infrastructure.
And this layer is meant to unify the entire blockchain universe.
The Bench team has a goal to build a clean, simple interface that is modular in design. Like web browsers, this will allow for people to add extensions for the features they want to use. Someone who is using the platform as an active trader is going to require more features than someone who only trades once every 6 months. Both will be able to configure the interface how they desire.
At the same time, a universal wallet is now possible. Since other tokens can be plugged into the wallet, we now have the possibility to important ETH, BTC, or anything from another blockchain. In fact, due to the "wrap around" feature written into Bench, any smart contract on any blockchain can be imported. This ends the days of disconnect between blockchains.
Here is another aspect that is going to change the entire landscape of blockchain. With Bench, a new blockchain can be created from a single command. This means developers can launch a blockchain in about 5 seconds. The possibilities for developers goes up astronomically with this ability. Anyone working on a project can launch a blockchain, test it out, and it if works, integrate it into what is already out there.
As the previous article noted, the fact that atomic swaps are going to be built into this means that all other tokens can be converted over immediately. This eliminates the hassle of having to convert to Bitcoin (as an example) before moving to STEEM. All can be done immediately and automatically.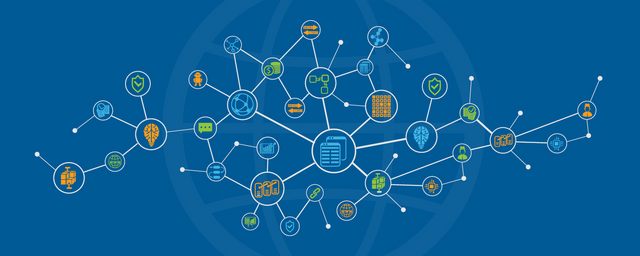 To me, this is exactly what the blockchain world needs. It is presently too fragmented. This also leads to a ton of disputes. The key to this entire industry is development and then adoption by the masses. The average person could care less what blockchain something is located upon. The only thing that matters is the utility of the application and being paid (if that is applicable). This move allows for that.
What does this do for existing blockchains and, more importantly, the businesses built upon them? Does it destroy them?
On the contrary, it should improve their prospects long-term. Now, there is the option of something being on the native blockchain or using Bench when more horse power is needed. Also, Bench is a general chain whereas other blockchains, such as STEEM, are specialized. Bench seeks to incorporate the legacy blockchains too (amazing to use that term in an industry that is 9 years old), which should improve their value.
What this really does, in my view, is to take the development in this arena and kick it into overdrive. Developers will have the opportunity to develop cross-chain applications.
We can also see how this will start to enter the mainstream if the interfaces and wallets are simplified. Complexity is one of the drawbacks to the present cryptocurrency world. One of the biggest complaints from most about Bitshares is the interface is too complicated. Of course, the fact that it is rather generic also means that active traders, for example, do not have the features they want. Satisfying both parties is crucial. Modular designs does exactly that.
This has the potential to lift the value the entire cryptocurrency world. Blockchain is starting to gain headway. Those who are in at this point are seeing some of the trials and tribulations that any new industry goes through. The Internet was not without its challenges.
However, we are also getting close, if Bench pulls off what it is intending, to seeing a major breakthrough in how this industry operates. Like the early days of the Internet when things were fragmented due to a lack of interoperability, we are now witnessing the possible unification similar to what happened in that industry in the 1990s.
An industry that is mysterious, confusing, and fragmented does not have a ton of value. Yet one that is simplified, easy for the masses to understand, and cohesive is worth a ton.
Something like this could be the golden nugget that joins all of cryptocurrency. Hence, the battle will not be crypto A versys crypto B but, rather, cryptocurrency versus fiat.
Anyone want to guess who I believe will win that one?
If you found this article informative, please give it an upvote and resteem.
---
To receive the free basic income tokens you are entitled to and help end world wide poverty, please click the following:
Click For Manna Coins
In full disclosure this is a referral link