Toni Lane Casserly joins the Billion Hero Campaign
I am delighted to welcome the heroic Toni Lane Casserly, to the Billion Hero Campaign. Toni will serve as an advisor and global ambassador while personally leading her own Big Heroic Audacious Project (BHAP) aiming to capture part of the Billion Dollar Prize for her chosen cause. We'll save details about that for a future post.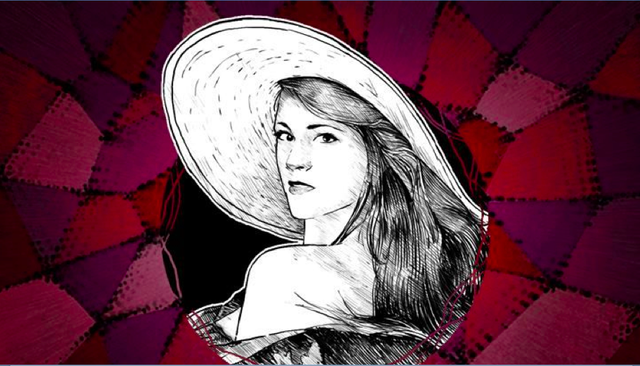 Toni Lane (@tlc on Steemit) is an artrepreneur in the Digital Currency and Blockchain Industry who has been affectionately entitled, "The Joan of Arc of Blockchain" and "Young Star of Bitcoin" by her peers and various publications.
Casserly has been in the blockchain sphere since 2011. Notably, Toni is working on creating competitive marketplaces for governance as a founder of the VIRTUAL BLOCKCHAIN NATION movement. As a humanitarian, Toni Lane used Bitcoin as a tool for direct response to the Ebola crisis in Sierra Leone.
Toni Lane is a co-founder of CoinTelegraph, one of the largest media networks in the blockchain industry, and an advisor at over 15 companies in the blockchain space. Miss Lane serves as a thought leader for many prestigious organizations including: SingularityU, IFTF, P&G, Cisco, HSBC and the United Nations
The Billion Hero Campaign team is truly excited to have Toni helping to chart our course, explain what we are doing, and forge new alliances throughout the industry. Here's a recent video she did about Bitcoin which convinced us she will be pivotal in communicating to mainstream people how the Billion Hero Campaign will change their lives in a Good Way.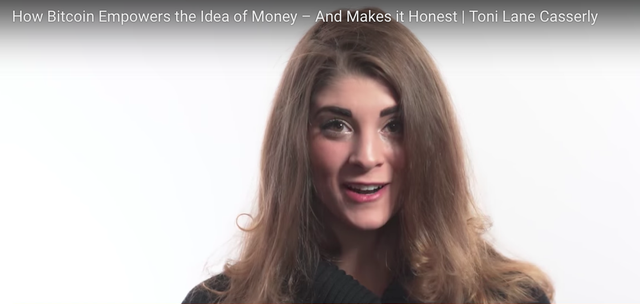 Toni Lane Casserly Mentions Steemit on Bigthink
I believe in the coming year that Toni will radically grow the adoption rate of digital currencies in general and the BitShares financial superhighway in particular. But it doesn't stop there! Although she may bring fresh thinking from diverse schools of political and economic thought, Toni shares many of our goals to use the blockchain to secure "life, liberty, and property for all". I'm convinced that building on Dan Larimer's BitShares, Steemit and EOS platforms, she will be able to advance our shared aspirations for global freedom and prosperity like never before.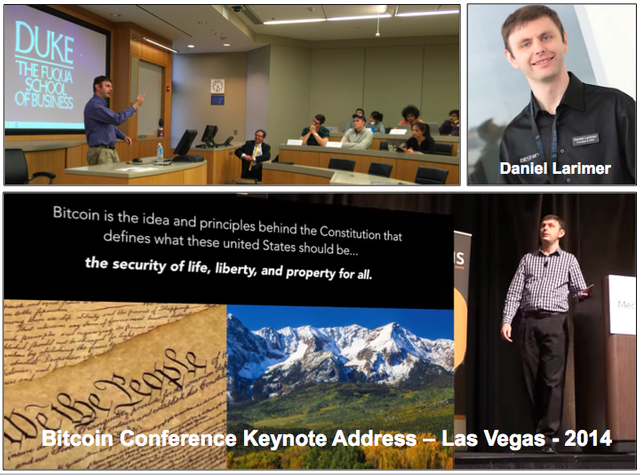 More about Toni Lane Casserly
ToniLane.com
Twitter: www.twitter.com/tonilanec
Instagram: www.instagram.com/tonilanec
Facebook: m.me/tonilanecasserly
Cheers!
Stan Larimer, President
Cryptonomex
The Godfather of BitShares and the HERO
---
About the Author -- Stan Larimer
Follow Me On Steemit - The Social Media Platform That Pays
Please Connect To Me On Linkedin!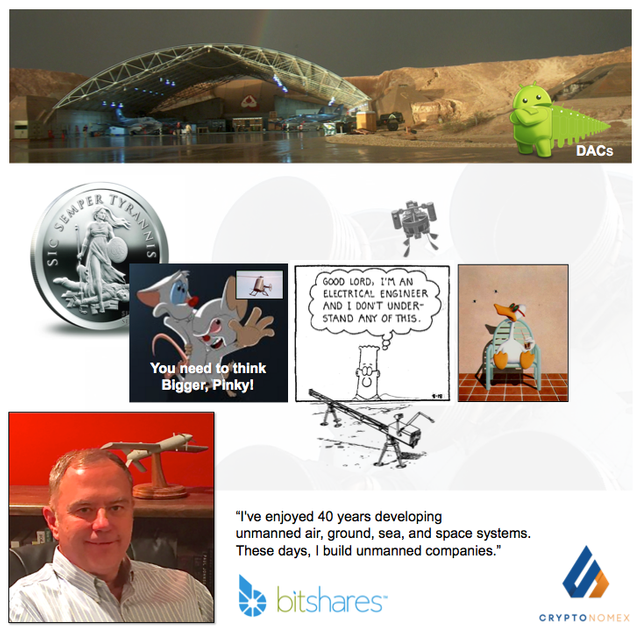 []