Stan's BEOS Troll FUD Patrol
At the risk of giving BEOS FUDslingers a broader audience, let me address some of the FUD (fear, uncertainty, and doubt) that has been slung our way since we announced our BEOS Rainfall last week.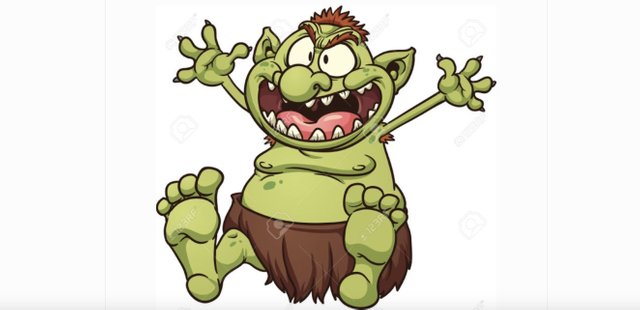 Troll funkit:
The real disappointment is a chain cannibalizing on the bitshares consensus. Thats disgusting.
I assume funkit is talking about us building up a new BitShares consensus of people who willingly let us use their voting power to support deeper integration of BitShares with EOS. We now have the single biggest voting block ever seen on BitShares supporting what we are doing. Over ten percent, which is impressive, but not overwhelming. We are building, not cannibalizing BitShares consensus for the greater good of BitShares in an EOS dominated world.
It is further disgusting to see a closed source system with no feedback to the the developer community.
The source code is open for inspection and feedback, but must be licensed for use. This is essential for our funding sources to participate. Not every project can give away its source code and survive.
Not to mention central control over everything from board to nodes. There is zero need for a blockchain in BEOS. A database should be sufficient.
BEOS works exactly like BitShares and EOS as a DPOS system. So, of course it uses a blockchain to protect everybody's assets. Nodes are elected by BEOS holders. We have a nonprofit central foundation, the BEOS Limited Cooperative Association, to legally issue the tokens without fear of regulatory interference. Most major chains, including BitShares, have foundations to handle their legal interfaces to world governments.
It is further disappointing to see the contempt towards existing business, advocates, investors and enthusiasts.
No contempt. We just insist on our rights to run an unmanned business any way we see fit. This is no different from Apple or Google or Tesla. Not every blockchain has to be run democratically. Most businesses have boards of directors who ultimately answer to shareholders, but not on a day to day basis. We have struck the right balance for our purposes, which we have every right to do, since we paid for the development of this Decentralized Autonomous Company from private sources.
BEOS is the exact opposite what I learned 2 years ago when I first became fascinated with "the trusty robots". A system without discrimination and equal opportunities for all.
BEOS is not attempting to fit into funkit's preferred model. It's a business, just like an exchange, which provides services tying two of funkit's preferred blockchain types together. It uses a blockchain with BEOSholder elected block producers to look after ownership rights autonomously. It relies on a board to manage its development funds and set its future directions. This will make it stronger than BitShares, which often can't reach a consistent consensus on how to spend it's development funds. In the end, BEOS is a privately owned company which provides services we hope people will like.
Feel free to leave and join the group that I believe is called @officialbeos where I am not allowed.
You can imagine why funkit may not be allowed there.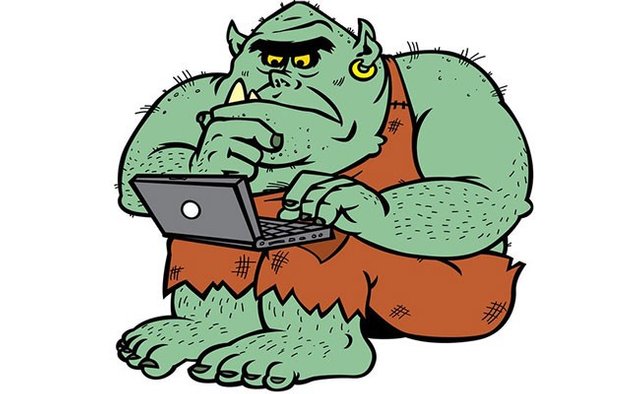 Fabian (not technically a troll, but with a legitimate question)
BEOS doesn't follow social consensus on airdropping.
BEOS is 100% raindropped on bitshares holders who support the project, which in my mind far exceeds a 20% one time airdrop on everybody, including those who don't like us and don't want us to succeed. So, we exceed the social consensus by a huge factor. It is not the same as the original BitShares consensus but, then exactly no projects have ever followed the 20% rule. We are giving the circulating supply all away, but only to believers in what we are doing.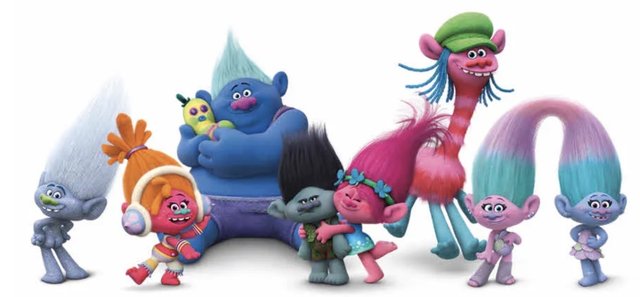 *Trolls: Many Folks whining about the 500 BTS ($25-$35) membership fee to get a BEOS account.
Michaelx provided this rationale:
You can always spend $25 today and acquire 500 BTS for the fee, or make a Steemit post or two and trade it for BTS to cover the fee. The fee is there to make sure there is no name squatting. It enacts a member fee which covers lifetime membership in the BLCA (BEOS Limited Cooperative Association) which is a non profit organization that BEOS holders get to vote for Directors, Block Producers and Worker Proposals.
The fee also helps cover the substantial costs borne by the BLCA to create the technology that allows this all to happen. EOS accounts are around $3 and give you a long gibberish name. Short EOS accounts and custom names are auctioned for thousands of dollars. A standard fee allowing you to reserve any name you like in BEOS seems reasonable in comparison.
A BTS lifetime account is 3000 BTS. For that you get lower fees. BEOS based BTS can be sent and received for no transaction fee. You also get a ton of BEOS, maybe up to 10 for every BTS you stake for the whole 89 day rainfall period.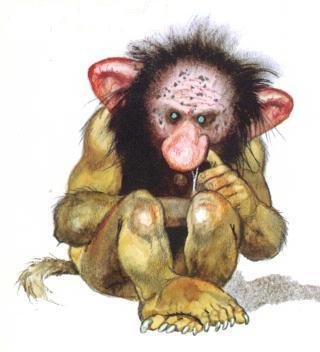 Troll Dexy Bitshares:
If i run my private scam-project such as beos or arisebank, can i also advertise my shit in the pinned message in the BitShares community chat?
Hard to comment on this level of illiteracy. BEOS is run by some of the most respected names in the industry. Every one of the directors uses their real name and puts their personal reputation on the line. Dexy hides behind a fake name and lobs scam accusations at real professionals.
if I changed my last name from Honestscam to Larimer, would you believe me and give me 200 million bts? 🤣🤣
No, precisely because your last name is not Larimer. We worked hard for that reputation. That makes all the difference.
i just catch lulz with this project. "directors of the blockchain" (https://www.beos.world/directors) 🤣😆😂
This awesome set of directors, with sterling industry reputations, runs the BEOS equivalent of the Bitcoin Foundation, BitShares Foundation, Block.one and Ethereum Consensys. The BEOS Limited Cooperative Association is constructed to maintain regulatory autonomy. They are responsible for managing the reserve fund and directing it to the advancement of the BEOS ecosystem. They serve staggered 3 year terms. Stan's ends this year, Angus and Tim next year and Michael and Paul in 2021. They also vet all candidates for Block Signers and wield 2/7 of the voting power for selecting them. BEOS holders vote the other 5/7ths.
We opted for this governance model after watching BitShares fail to spend its reserve funds in a coordinated long term consistent fashion. The BLCA has the ability to engage in long term contracts without fear of voters pulling the rug out from under half-finished projects. Yet, the BEOS holders do have strong control over who signs the blocks, which is the essential feature of DPOS blockchain integrity.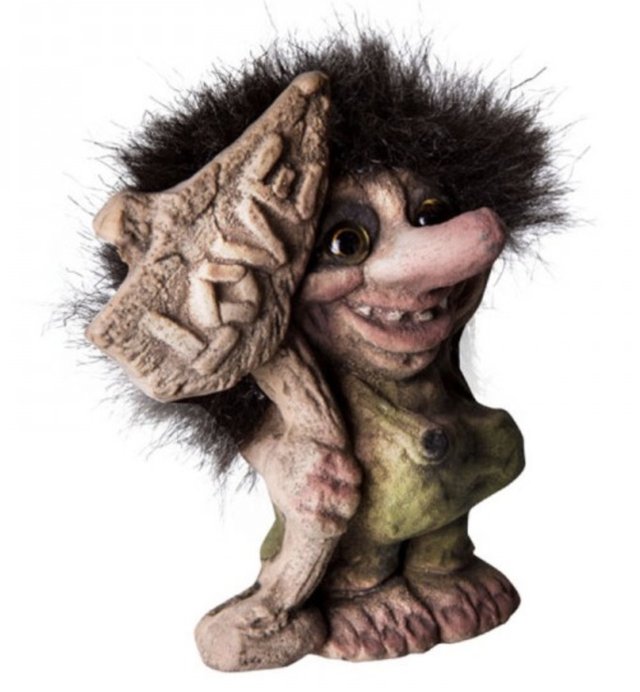 Troll patinity
Its new token, no reason for it, no reason for deposit BTS, no reason for 500 count (why not 250?)
The reason for the new token is to control resources on a new chain that we will be able to freely modify without seeking permission from BTS or EOS holders. The reason for the deposit of BTS is to make sure that the BEOS tokens are only given away to people who trust us, since we will be trusting them with 5/7ths of the voting power on a network we paid to develop. The reason for 500 instead of 250 (or 1000!) is arbitrary and designed to be in the right ball park to keep unbelievers out without impacting true believers too much. If you won't pay about $30 to become a member, you are not serious and not needed as one of our voters.
Troll Dexy Bitshares
ok. this is not a scam it's just a stillborn piece of shit, if you prefer that tolerant label
It's the biggest thing to happen to BitShares since Graphene was introduced in 2015. It will be used in multiple new projects including Quintric.com, SovereignSky.com, Ruon.io, Biquitous.io, and MissionSpace.one. Doesn't look stillborn to me. Glad you admit it's not a scam, though.
tbone - not an actual troll - with a valid question
That's where the staking for everything beyond the 20% unconditional airdrop comes in.
Yes, not one organization has ever airdropped 20% unconditionally. We decided to drop 100% of the current BTS circulating supply on the subset of BitSharesholders who were willing to try out our system and move their shares over to BEOS for up to 89 days. This is much more generous than any other token drop in BitShares history and targeted on people who believe in the project. The fact that it excludes people who don't like us and don't want us to succeed is a feature I'm particularly proud of. No apologies and no drops on haters who would just dump our gifts.
Troll Dexy Bitshares
Daniel thought BEOS was shit.
No, Daniel said "I tried to talk my Dad out of it." His reasons were concern over regulatory problems. I heeded his advice and we took several more months to craft a bullet proof defense in depth. I'm now quite confident that we are maximally compliant with all regulatory hurdles.
Thanks for being honest - "our new business." it's your own business, and you have no moral right to use the BitShares community chat to aggressively promote your shit. (using pinned message) This project violates the rights of current BitShares stackholders, allowing to participate only those who paying an entrance fee. Thus, it is advertising of a third-party project!**
We, of course don't see it that way. The BitShares community has a long history of supporting new projects that build on it. That's in its self-interest! BEOS is the biggest such project ever, with maximum implications for projecting BitShares assets across the EOS universe and providing smart contracts that work with BitShares tokens of all kinds. This is huge for bitshares holders and we are giving the entire circulating supply away to any holder who adopts the new network. It hardly violates anyones rights and we have the right to distribute our tokens as we see fit.
We give them to believers and let unbelievers weed themselves out.
Just like Jesus set a similar policy for who gets into Heaven.
ABOUT THE AUTHOR
Stan Larimer is sci-fi author, evangelist and iconoclast specializing on Christian, Jeffersonian and BitShares topics. Check out all his posts at:
Stan's Steemit Blog
Stan's Whaleshares Blog
Blue Rock Talk with Connie Willis on YouTube
BitShares for Nice People