"Do not give what is holy to the dogs; nor cast your pearls before swine, lest they trample them under their feet, and turn and tear you in pieces." -- Jesus Christ
Early this year, I published the first in a twelve part series entitled BitShares Enterprise Alliance - Part 1 - Alice's Hero Hub. Those of you who are highly observant, may have noticed that I've skipped Parts 2 through 11.
Those were to be about my "pearls of great price". No point in tossing them out into the current environment to be trampled under foot. I'm giving up on interacting with the crypto industry forums and returning to private life at my beloved Half Mile High Meadows. Those pearls will still benefit the BitShares ecosystem -- I'm just not going to tell the blogosphere about them. It attracts too many flies.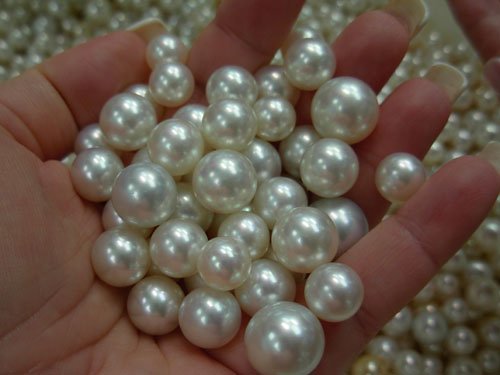 This does not mean I'm leaving full-time work on promoting BitShares.
I just won't be casting pearls into the noxious stew of social media.
A few parting thoughts
On the need for compassionate regulation. As I said during my 4 hours Christmas Eve on Coast to Coast AM with Connie Willis, we really do need honest regulation in our industry. There are plenty of true scams out there. One of the big trends this year will be a flight to quality and we need high quality assets to replace those that are tarnishing the reputation of the whole digital currency industry. I welcome principled regulation that ensures a level playing field for consumers and entrepreneurs alike. Unfortunately, current regulations seem to be more about maintaining control, erecting barriers to entry and teaching brash young entrepreneurs a good hard lesson.
On that brave little team of entrepreneurs at Arise. I'm quite appalled at the treatment of them by the community and others. I'm shocked at the current feeding frenzy that was, and is, being so carefully engineered during the single month that I was trying to get to know them. No doubt, Arise made many mistakes, but I don't believe they were a scam. That word has become like the word "racist". You always know that the true scammers and racists are those who indiscriminately apply those terms to others.
From my limited perspective, it appeared that they had the resources, ability, and intent to deliver on everything they described in the Vision they painted on their web site. Like the Wright Brothers, their plans were ambitious. Maybe unrealistically ambitious. But that was for their supporters to decide.
Arise stakeholders were gravely and universally harmed by the authorities, not by Arise. Any harm by the Arise team remains a theoretical potential, permanently rendered unprovable at this point. It was a mere possibility, not even a probability. The probability of harm caused by the government, however, was 100%. Arise is dead. With no chance to demonstrate whether they could or could not deliver. Now supporters will have to sit out from participating in the industry for years waiting to get their money back. The opportunity cost for them is staggering! If the government had quietly investigated, maybe even asking for a briefing on what Arise was doing, supporters from around the world would have remained fully liquid, able to ask for refunds or sell their positions in the open market. Now they can't. Is that the kind of "protection" we want?
On Endorsements. Some have claimed that I endorsed Arise. This is false. I never endorse anybody. But, I did try to defend them from unfair attacks - mostly by rebuking and shaming the attackers. Having had heroes rescue me from bullies on the playground as a boy, I've gratefully felt the urge to pay it forward and come to the rescue of people I see being bullied by a lynch mob. You can look back over my four year track record and find many examples of me defending a newcomer to our ecosystem from unwarranted hostility that somehow has come to pervade our industry. An industry that supposedly champions the rights of individuals?
The following actions do not constitute endorsements:
Defending someone from unfair attacks.
Saying I like someone's Vision and that it sounds good for BitShares.
Opining that someone appears to have the resources, ability, and intent to deliver.
Investigating possible ways to work together for the benefit of all.
I explicitly stated that I was not in the Good Housekeeping Seal of Approval endorsement business. I think it's fine that community watchdogs perform this function. But raising questions is very different from rabble rousing a massive, coordinated, call-in smear campaign to try (successfully, it seems) to get them in trouble with the authorities. I'm in the business of attracting new partners to the BitShares ecosystem so we can all prosper together. How can I do that if every newcomer is hounded and stoned before they can demonstrate their abilities and good will?
I remember when we first proposed the technology behind BitShares. Some said it was impossible. Some still call it a racist communist scam. But that technology is currently processing over half of the industry's transactions! Should it have been cut off at the knees in 2013 because it was "too ambitious"? Or because it was not completely finished when we first described it? Or perhaps just because it was a threat to the status quo?
On Partnerships. The word "partners" has many meanings. I use it all the time to talk about people building on top of the BitShares ecosystem. That was the context in which our publicity team excitedly told the world "We've got another one moving to BitShares." It did not mean that there was any formal relationship or signed contracts between us. Yet, that immediately caused hue and cry from the mob who insisted on using their definition of the word "partner" instead of mine. Even after I explained it in The Godfather of BitShares the mob continues to make that claim.
Bottom Line
Why should I have to post disclaimers like this anyway? "They're my friends, but not really good friends." "We're partners, but not that kind of partner." "I like their Vision, but this is not an endorsement." Wait, what?
I'm sounding like I live under the reign of Stalin or Mao or Sauron! Do none still live who remember them? In how many past societies have people had to meekly live in fear of being turned in by their neighbors and made to disappear with a kicked-in door in the middle of the night? How many still have to turn up the TV, put their phone in the microwave and go for a walk to avoid having their conversations bugged? I was taught, "never in America!"
"Much of what once was is lost, for none now live who remember it..." - Lady Galadriel
Anyhow, I've concluded this is not the environment in which I want to continue to practice open transparency and exercise free speech, sharing my hopes and dreams and visions and plans. I certainly don't want to toss my ten new pearls out on the ground to be mauled and trampled. They have a better chance fending for themselves.
No, the best thing I can do is simply disappear in a puff of smoke like Gandalf.
"A wizard is never late. He departs precisely when he means to."
Or perhaps, like Bilbo at his last birthday party,
"I don't know half of you half as well as I should like; and I like less than half of you half as well as you deserve."
This is Stan Larimer, signing off,
"from the land of Mordor, where the shadows lie."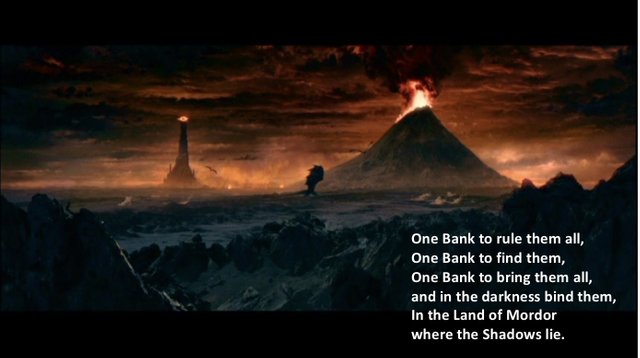 Remember, Gandalf the White returned when least expected.