STEEM exchange that almost always have Deposits and Withdrawals Working
Yesterday we had a little pump on STEEM and there was panic - you couldnt deposit or withdrawal anywhere.
This exchanges are mostly good so if you dont have account there - make them, you never know when wallets are open.
The more accs you have then better.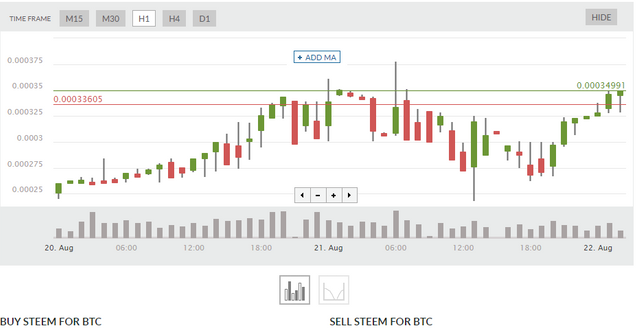 So those are exchanges that i use with STEEM/SBD (just not Poloniex) - REGISTER TO THEM NOW!
..but there is one less known thats almost ALWAYS working.
What is it ?


It has different prices because its still not super popular (but most popular decentralized exchange though!) and has some really good deals from time to time. Its also made on Bitshares, code that was forfked to make STEEM.
So next time you dont know where to deposit - that is the place.
All STEEM Markets