TUTORIAL How to deposit steem to the Bitshares dex without fees
I've tried to make this tutorial really step-by-step so newcomers to the bitshares world would be able to understand everything about getting steem on the Bitshares DEX.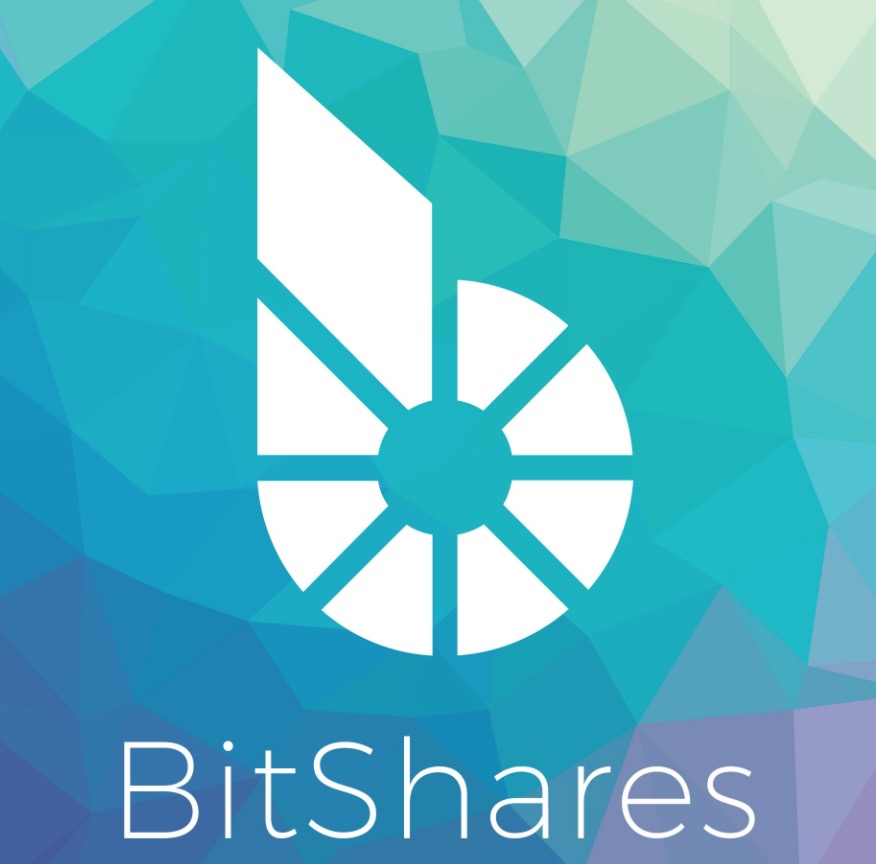 If you already know the bts dex well, then you probably won't even need this tutorial at all, but will be happy to know that there's a steem gateway with rudex.
BITSHARES GATEWAYS
For a long time now the openledger gateway on bitshares has been closed for steem. It's a pity because Bitshares is my favourite exchange along with a lot of other people here on steemit.
Someone asked the owner of Openledger directly about it and he answered that it's because the code for the steemit wallet keeps changing.
I don't know whether that's true or not, but the fact is that we couldn't use it for months now.
So after talking to @skreza, I decided to explain it in simple terms for people who want to deposit steem onto bitshares without paying the fees for using blocktrades.
So most people have been using blocktrades to get their steem onto the bitshares platform.
The problem with that is, that there are fees and that it's a bridge and not a gateway. That means you can only trade steem through blocktrades to other tokens and not deposit it and keep your steem.
But a while ago Rudex opened up a new gateway to deposit steem to the bitshares DEX.
Rudex is a trading platform similar to Cryptobridge and Openledger meaning that it's built completely on top of bitshares, which is great.
TUTORIAL
So I'm going to assume you already have a bitshares account (any one created on those platforms I mentioned will do)
So log in to wallet.bitshares.org, that's important because the rudex gateway isn't showing on other platforms like openledger.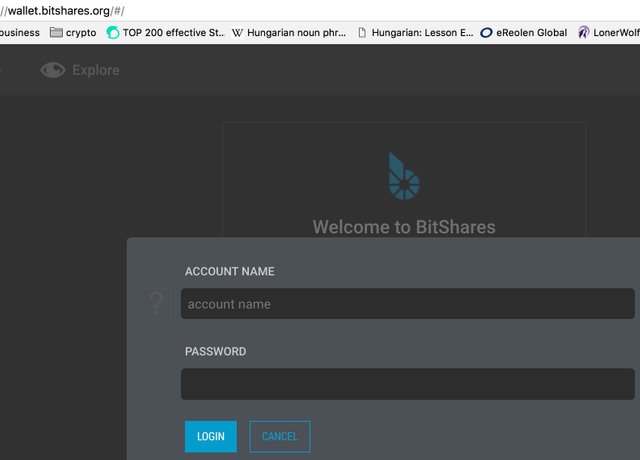 In the top right corner, choose 'deposit' in the dropdown menu.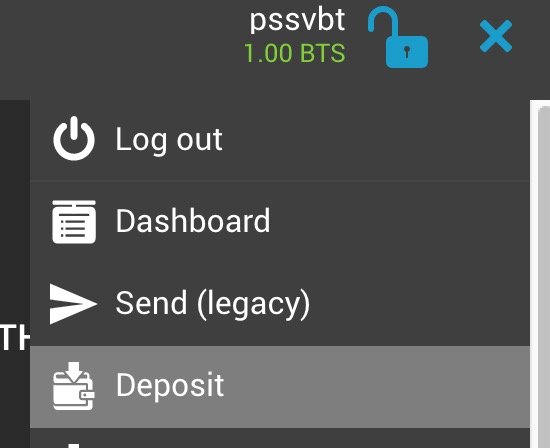 Then choose the Rudex gateway and select steem from the dropdown menu.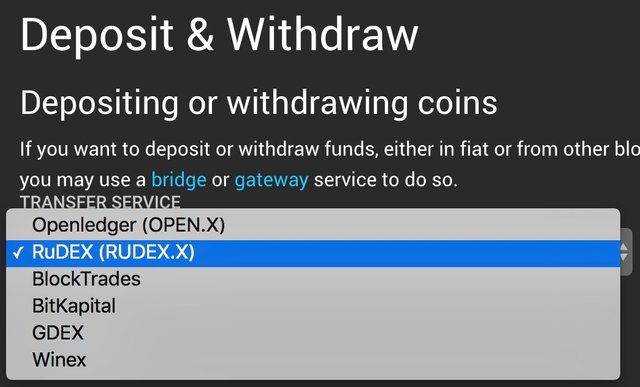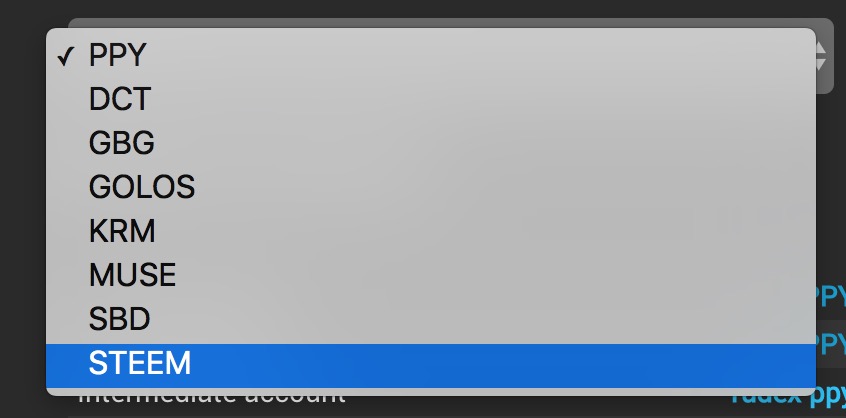 Then you will see the instructions about how to deposit.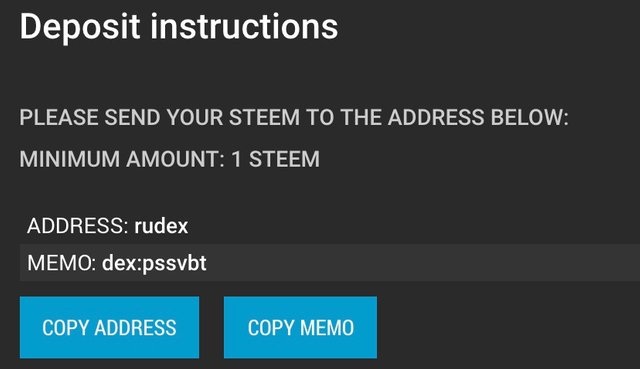 If you have steemit open in another tab, then go to your steem wallet.
From your steemit account you send minimum 1 steem to rudex and the memo has to be dex:bitsharesusername as you can see in the screenshot.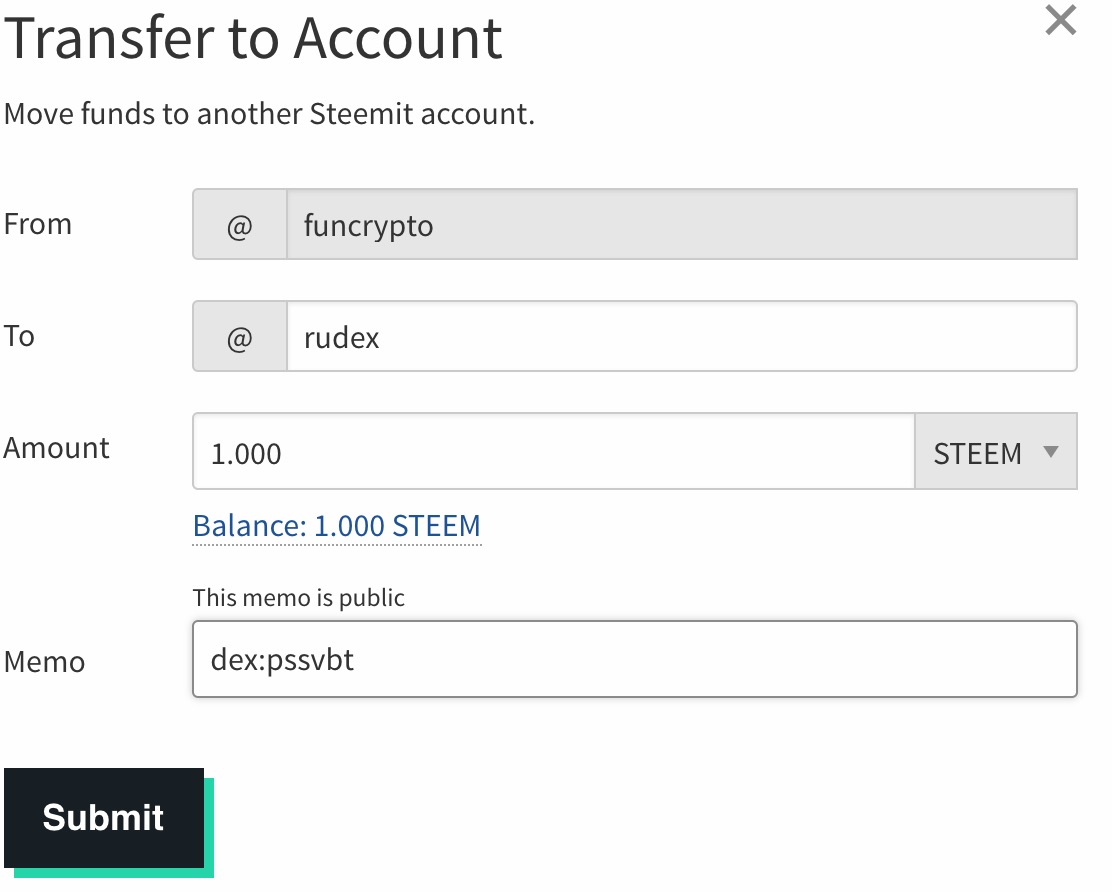 Then after some seconds it will show up on your bitshares account as rudex.steem. As you can see the full steem is there, so nothing was deducted.

Then you can click the trade icon which takes you to the bts/rudex.steem market.

When I made this screen shot, you could sell the 1 rudex.steem instantly for a bit more than 16bts, and at the same time through blocktrades you would get around 14bts, so you get more than 10% extra this way.
selling rudex.steem directly: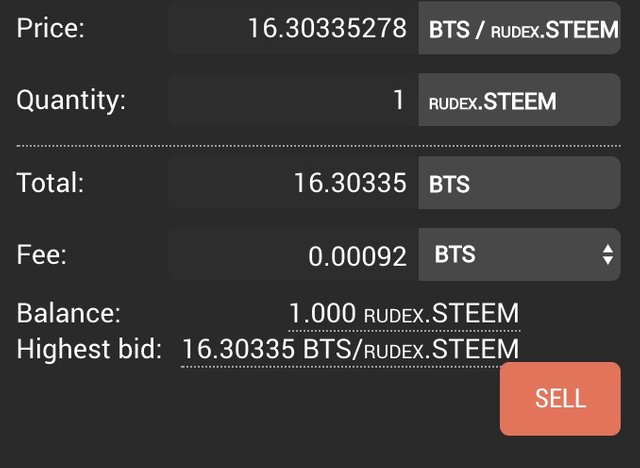 with blocktrades:


So that's how you deposit steem to the bitshares DEX without fees and have the possibility to sell it at a good rate if you want.
WITHDRAW STEEM
If you want to withdraw rudex.steem then you go to the deposit window again and click on withdrawal. You should also select rudex.steem in the dropdown menu.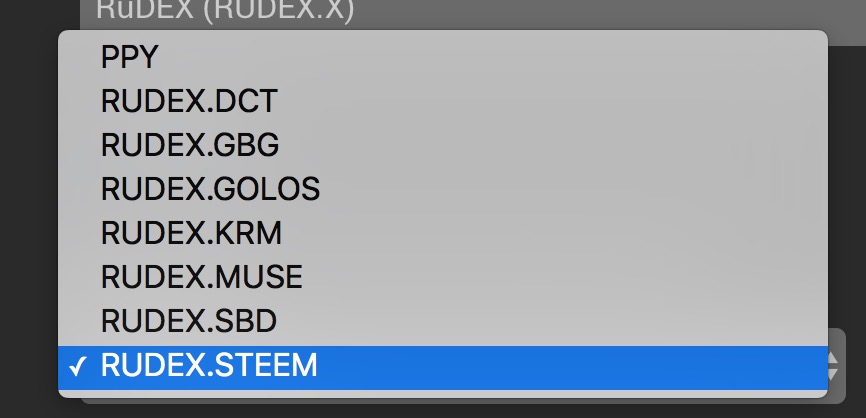 Click on the big 'WITHDRAW NOW' button.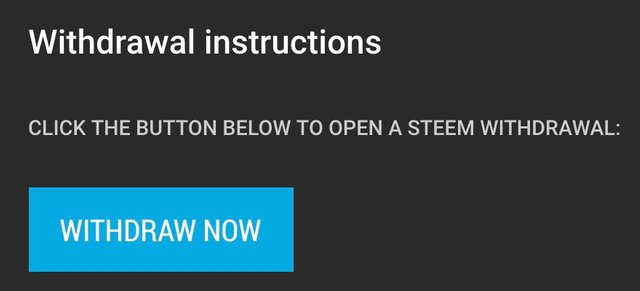 Then choose the amount and address (which is your steemit account name).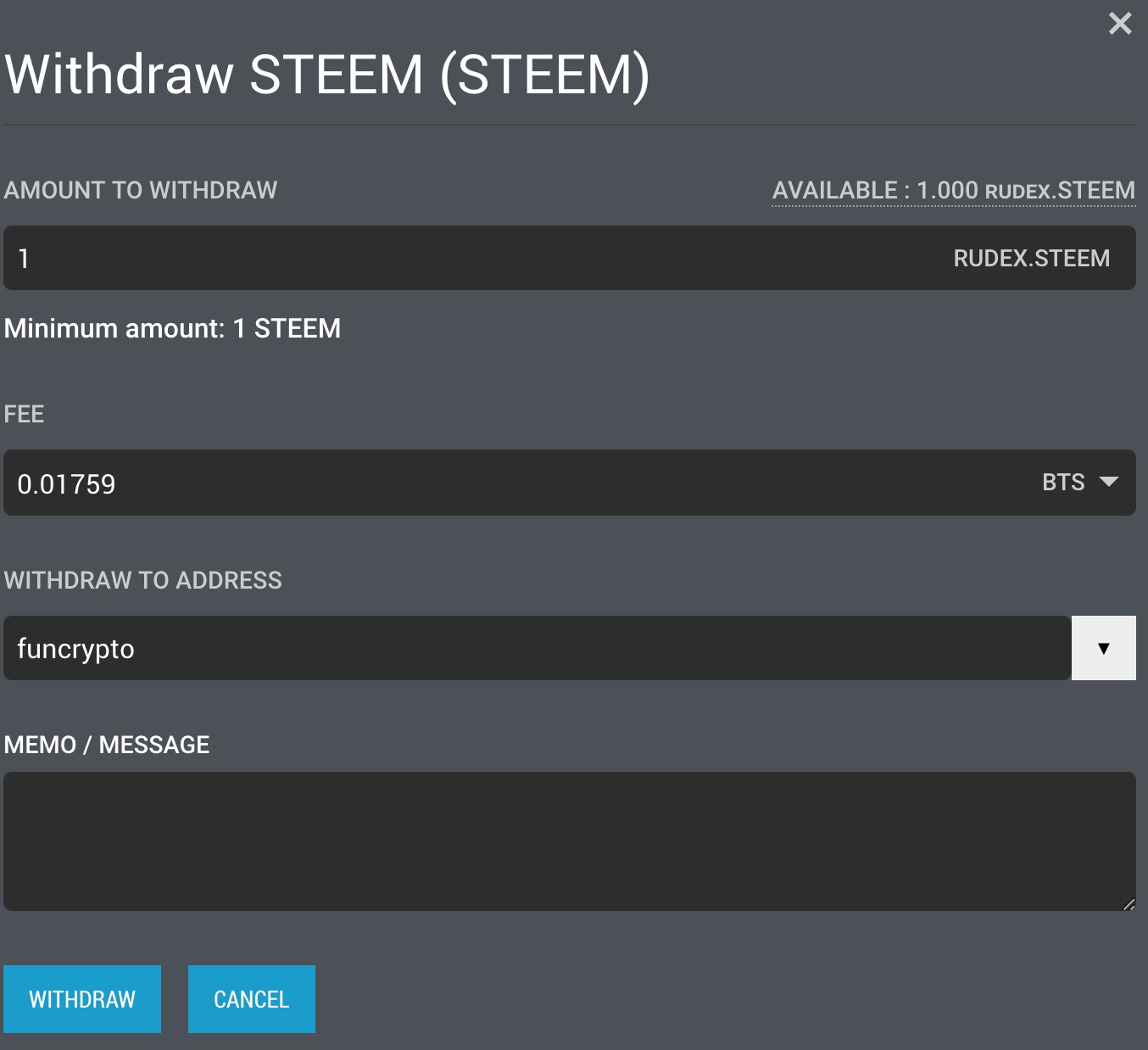 Then click withdraw and your done.
You can see there's a small bts fee now (0.01759bts) this fee goes to the bitshares blockchain and not to Rudex and it's still a lot less than the fee for using blocktrades.
With the current bts price it's less than 0.004USD, so it's really insignificant.
But it means that you need to have a little bit of bts on your account to do anything on the DEX as you will pay these small fees to the blockchain every time you trade, withdraw or do anything except receiving.
The BTS fees are so small, though, that's it's a joke to compare them to any centralized exchange, and that's why many of us prefer bitshares over pretty much anything.

So now I deposited 1 steem and got it back again.
I hope this tutorial was helpful, let me know if anything didn't make sense.