How to purchase ads and FAQ
Before proceeding to make a purchase your advertising needs and budget will need to be provided to arrange the best deal possible for your campaign. You can visit our website to chat with an agent or comment below this post to have your questions answered.
Advertising deals can be purchased with as little as just £5 per ad with a minimum spend of £50 - Payment's are made using Steem and that figure can change daily so we always work on a GBP price and give you the invoice request to be paid in Steem. *Tip it makes more sense to buy bulk advertising as it helps to reduce transaction fee's.
Post a comment below or chat with one of our agents to arrange the best possible deals and discounts according to your ad spend budget. You can contact us by visiting the @Bitcoinadzclub Home page.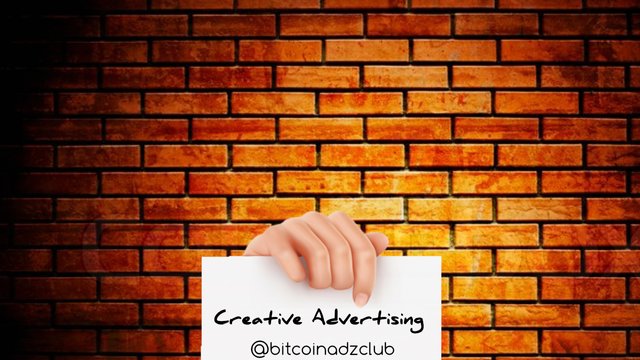 Use this page to find out more about advertising with @bitcoinadzclub use the comments section to ask questions, give feedback or request support.

Purchase Ads by sending the advertising invoice amount with your Ad description and or art work with your landing page link using crypto, credit card or bank wire.
Crypto Payments
Steem Payments should be made directly to this account
@bitcoinadzclub
Bitcoin payments should be made directly to this address
1BXLF8FXFogPyvgAmp7GXxUqeGxmhcMfyJ
Ethereum payments should be made directly to this address
0x89c4E79738A1778392237848EC512B187796309a
Litecoin payments should be made directly to this address
LaSiA34of3NUNJePga9vy5qGMTweaCg2Et
We will be adding more crypto payment options soon and full details can be found on our main website http://bitcoinadzclub.com
Options to buy steem can be found here on this page... (Scroll down below)
Banners & Art Work
Simply provide us with your own banners and art work of have one of our designers create something for you, we also have a library of pre made and ready to use banners, images and art work available either for free or at a small cost.
No banners or art work? No problem... We can create banners for you!
Video: 10 way's to advertise with Bitcoinadzclub
Pricing & Ad Approval
The pricing of Ads will be subject to change depending on the current value of Steem, We will always do our best to keep prices in line with the price of Steem as Steem is the preferred currency used to purchase ads.
Ads may also be purchased using Bitcoin, Litecoin and Ethereum with the possibility of other alternative coins being added in the future.
Credit Card Payments & Bank wire is also available, However Steem Transfers are preferred on this platform and any purchase made exclusively with Steem will complete faster and will be dealt with as priority.
You can purchase Steem on Blocktrades using Crypto and you can purchase crypto using Coinbase to convert or exchange currencies use Changelly

Steem Ninja is also offering a service in which it makes it easy to create a Steemit account. As soon as you have a Steemit account you will be able to Buy, Sell, Earn & Exchange Steem or SBD. Making a payment transfer is easy... If you don't know how to do this we can send you some simple instructions. You can also check out Steemsavvy for free instant access to "The Ultimate Beginners Guide to The World of Steem"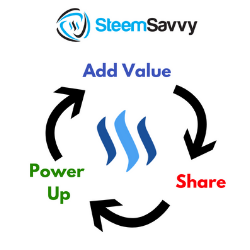 Sign up to Steemsavvy
If you are looking for a good desktop or laptop multi currency wallet to manage your crypto take a look at Exodus.io *Please note there is no mobile app at this time, watch out for fake mobile apps as this app is only available for desktop and laptop use.
Pricing is always calculated in GBP first and then converted to Steem on the same day of purchase - the price is good for just 15 minutes - allowing ample time to send your request payment and memo with your advertising request, Your payment must be sent on the same day to qualify for Ad approval and for your ads to be published. Ads may take up from 1-8 day's to be approved depending on our level of demand. We may also stop accepting ads temporarily if we are overloaded with requests.
We have the right to refuse your ad if we feel it is not acceptable to our viewers and subscribers.
How to make a purchase
Contact us directly from the home page or comment below in relation to Advertising Services & Pricing.

Chat with us to arrange advertising with pricing and further instructions.

Complete your ad submission and make your payment once approved your ads will be published.
Choose which Ad styles you would like to purchase, decide how many and post a comment below for a price according to the price of Steem in relation to your request in real time. If you would prefer to pay with Alt Coins, C.C. or Bank Wire mention this in your comment request.
Purchase Request Examples:
Hi I would like to purchase a micro blog and a full page press release article with 3 text link ads can you give me a price?
I would like to purchase 1 728x90 banner (top position) and 1 728x90 banner (middle position) how much will this cost?
I am looking for some art work to be done for a new campaign and I need 3 728x90 banners 3 600x300 banners and 1 800x400 banner - how much will it be for just the art work before publishing? Also how much would it cost to publish all of the ads?
How much would it cost to purchase a spotlight ad based on today's Steem price?
*These are just a few examples - post your comment below this post to have your questions answered and request your art work (if required) and advertising services (pricing will change daily in line with the Steem price value but will always be exceptional value for money with discounts on purchases of 10 ads or more).
Choose from our different Ad Choices which are highlighted in Bold text below
Featured Ads - Lifetime Ads & Banner Ads
Banners below are an indication to the size of banners and available positions on future posts.
728x90



728x90 - Ad position (top)
728x90 - Ad position (middle)
800x400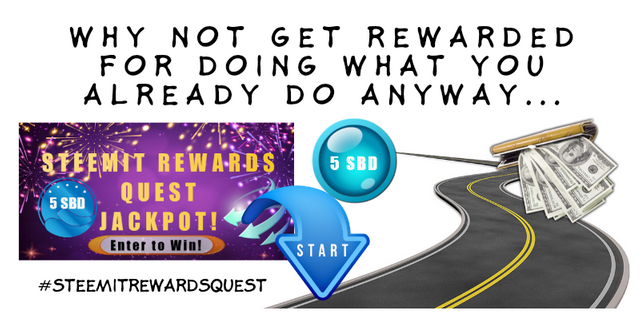 800x400 - Ad position (bottom)
600x300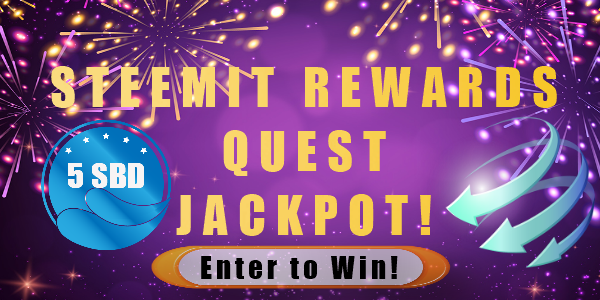 600x300 - Ad position (bottom)
Spotlight Ad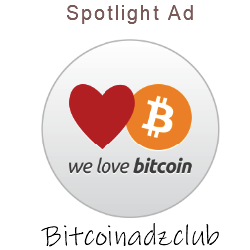 250x250 button ad - Ad position (first third)
Bitcoinadzclub endorsed banners and referral builder banners
800x111


We will be publishing a complete list of referral builder banners soon, look out for News update's and email notifications. Ad Positions are mostly shown near the bottom of each blog post. Promotional referral builder pages will also be available with a choice of ad positions.
Text Link Ads and Deep Link S.E.O. Anchors, Micro Blog's and Micro News release's
Micro blog's
Micro blogs consist of a header title and header image, We have been using a 1280x720 image for the header image in recent post's and it seems to be working well. The main text body of the micro blog should contain 250 - 300 words maximum and may also feature up to 3 visual or keyword anchor text links. One of which could be your author link on Steemit - example @bitcoinadzclub the other two links could be keyword anchors or visual links, you may also link your header image making it a total of 4 links, 250-300 words and a header image included in the micro blog.
Featured News - Micro News Release
A micro news release may consist of one to three sentences with text link ads (max 3 text links) - Ad position (center)
A deep link anchor might look something like this the anchor text is highlighted with a hyper link to your landing page. Another example in this Micro News release could be something like this: Get rewarded for viewing adz or follow @bitcoinadzclub sometimes it can be good to anchor a link to a keyword to be keyword specific by using words directly related to the search topic, for example Welcome to Bitcoinadzclub on Steemit
Featured Video's
text link ad - Ad position (below Featured News)
Bitcoinadzclub Welcome Video
Video: 10 way's to advertise with Bitcoinadzclub
Free Give-Away
text link ad - Ad position (below Featured Video)
Viral Marketing Tool's Give-Away
Full Page Press Release Articles
We will provide further information on full page press release articles and various other creative advertising in future blog post's. Be sure to subscribe to this blog to stay up dated @bitcoinadzclub also sign up to the free news letter by visiting www.bitcoinadzclub.com
FAQ
Q. What is a Lifetime Ad?
A. Lifetime Ads are Ads that don't expire.
Q. I want to promote my website but I don't have any banner images, can you provide a banner for my campaign?
A. Yes, We can create banners on your behalf for an additional one time payment or we can place your link in one of our spotlight ad positions which is usually positioned in the first third of any post, you do not need any visual banners as we choose a banner suitable from our library.
Q. Do you offer special deals or promotional offers for frequent buyers?
A. We don't have any monthly programme to automate frequent buying however we do offer discounts and promotional offers for purchases of 10 Ad positions or more. We also offer promotional deals on special occasions which usually offer a discount or a deal.
Q. Can I cancel or change/edit my ad at a later time?
A. The ad placement will determine whether we can review and edit the ad at a later date. We recommend you use only permanent links in your life time ads, meaning links that will remain live and without any expiry date. All ads are checked for approval and confirmed with the advertiser before going live, If you decide to cancel a refund is not available due to the nature of the product.
Q. Where will my ads appear?
A. The ads will appear in a future post on the @bitcoinadzclub Steemit channel and our associated channels with the additional choice of multiple advertising networks, twitter boost's and other creative advertising boost deals will be on offer at an additional cost if required. You can learn more about the service we provide by visiting our website or chatting with one of our P.R. Agents.
Q. How many views or clicks will my ads receive?
A. This will depend on the ad placements and your ad spend budget, ads on steemit will have unlimited clicks and views because each ad that is published remains active for life. Options for (pay per view and pay per click packages can be arranged at the time of placing your ads).
Q. Do you have an affiliate or referral programme?
A. The short answer is "we don't have an automated referral programme as such yet", However you might want to consider taking a look at our opportunities for freelancers where you can sign up as a P.R. Agent for Bitcoinadzclub and have the opportunity to earn generous commissions and bonuses.
We also offer a referral builder system to help you build referrals and grow a minimum of 8 different income streams. We also offer bonus incentives to our blog subscribers, each blog subscriber has a chance each month to Win up to 100% SP Delegation, The only requirement to be in with a chance of winning is to comment on any @bitcoinadzclub post, upvote and resteem.
Creative Advertising & Viral Marketing Solutions
Look out for future post's, video releases and press release articles on the subject of creative advertising and viral marketing. Be sure to follow @bitcoinadzclub
P.S. Feel free to post questions below (No Spamming) anyone spamming and posting links will be flagged.
P.P.S. Our Referral Builder Programme is in development at the time of this post, be sure to check back soon for an update when it goes live in the next few weeks. The referral builder will be a fun and affordable way to start building and growing your crypto wealth portfolio with a minimum of 8 different revenue streams.
Work with us
We are hiring... If you are good with people and have a good understanding of basic internet skills and you can work either full time or part time? We are giving people the opportunity to work with us to help serve advertisers needs in return for generous commissions and bonuses check out our website for full details on how to become a P.R. Agent for Bitcoinadzclub.




Three Steps to Win 100% SP
Upvote
Comment
Resteem to be entered in to the prize pool,
Win up to 100% STEEM POWER & other Bonuses

@Bitcoinadzclub Home