🗞 Daily Crypto News, September, 6th💰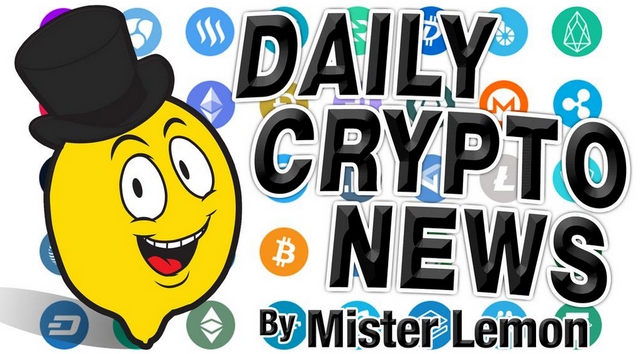 Welcome to the Daily Crypto News: A complete Press Review, Coin Calendar and Trading Analysis. Enjoy!
A top official at China's central bank has confirmed that the country's forthcoming digital currency will bear similarities to Facebook's Libra token.


The English-language website of the Hong Kong Economic Journal reported the news on Sept. 6, citing prior coverage by Shanghai Securities News, which is owned by the official Chinese state-run Xinhua News Agency.
"We need to plan ahead for a rainy day"


Mu Changchun — deputy director of the People's Bank of China (PBoC)'s payments department — has said that China's digital currency will be supported across major e-payments platforms such as Tencent's WeChat and Alibaba-backed Alipay.
The tokens will be guaranteed by the central bank and thus as secure as PBoC-issued paper notes and can be used without an internet connection, to ensure that transactions can continue even in the event that communications networks are down.
Crypto exchange Binance is launching a dollar-backed stablecoin in the U.S.


Moreover, the new Binance USD (BUSD) has received the blessing of the New York Department of Financial Services (NYDFS). The exchange announced Thursday that NYDFS had approved the new offering, which Binance is launching in partnership with the Paxos Trust Company.


The Binance stablecoin will be backed by U.S. dollars on a 1:1 ratio, according to a press release. The offering joins the Paxos Standard and the Gemini Dollar as an NYDFS-approved stablecoin.


At launch, verified Paxos customers will be able to directly purchase BUSD tokens through the company's wallet using either U.S. dollars or PAX, its own stablecoin. Binance users will likewise be able to trade BUSD for bitcoin, binance coin or XRP.
Since the cryptocurrency boom and initial coin offering craze of 2017, many countries in Asia have taken steps to clarify their regulations surrounding cryptocurrencies and security tokens.


In this article, we focus on the three countries that have the clearest regulations in place regarding digital assets, though there is still more work to be done.

Click on this link to see updated regulations in Thailand, Hong-Kong and Singapore



Mark Mobius, major investor and founding partner of Mobius Capital Partners, is still bearish on cryptocurrencies and blockchain technology… with some caveats.


Speaking on CNBC's The Squawk Box this morning concerning emerging markets and safe-haven asset classes, Mobius said cryptocurrencies, like fiat, are backed by faith and only hold utility as far as others are willing to use them.


"The bottom line is there is a whole generation of people who have faith in the internet, they have faith in these cryptocurrencies…the degree to which a cryptocurrency can enable you to buy something and you believe that to be the case, then that's fine."


Mobius said a gold-backed cryptocurrency run on the blockchain would be of interest, however. "If there is a cryptocurrency that is really backed by gold and there is a meaningful agreement and some kind of modern thing connection, then this could be quite interesting," he said.
A $1 billion Bitcoin (BTC) transaction has become conspicuous not because of its size but because its sender spent far too much on fees.
Someone could have sent 94K BTC for $35


Social media users were guessing at the origin and destination of the funds on Sept. 6, which involved 94,504 BTC ($1.018 billion).


According to Twitter-based monitoring resource Whale Alert, the transaction did not involve known wallets or those belonging to a specific cryptocurrency-related organization, such as an exchange.
One theory suggested the funds may be tied to institutional trading platform Bakkt, which begins accepting client deposits today.
"Institutions

building inventory for their market-making needs going forward," commented Max Keiser on the giant transaction. He added:
"This = effective 'put' on the BTC price at $9,000 (as I've been reporting for several yrs now). Ie, institutions are net-buyers of any BTC that shows up at $9k. Risk/reward now for buyers is excellent."
📑 Daily Crypto Calendar, September, 6th💰
The announcement for Vexanium Dapps Competition 2019 winner!
"Deep reorg protection is coming. Testnet until end of August 2019. Mainnet September 6th 2019."
"The event will be the first of the EXANTE series on DeFi, decentralized finance."
Shanghai Blockchain Technological Innovation Summit from 9:00 - 17:00.
"Xensor will be listed in IDAX exchange on September 6th, 2019"
STEEM Trading Update by my friend @cryptopassion
Here is the chart of yersterday :
Here is the current chart :
Yesterday I was saying you that we need an increase of volume and volatility to break the support line at 0.18$. It happened only some hours after my article. The only negative point is that we are doing a pull back on this support line at 0.18$ but we already broke back the support. It is not a drama as this kind of pullback is not always precise but we must see in the coming hours a bounce from the levels at 0.18$ and see a UP continuation to validate this nice movement. If it is not the case, I'm afraid that this UP would have just been a pump and dump...
Last Updates
Join this new Free To Play on the STEEM Platform !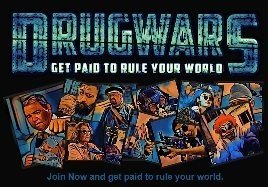 You don't want to miss a Crypto news?
Join SteemFollower and get Upvotes back !
---
Posted from my blog with <a

---
Posted from my blog with SteemPress : https://scrips.io/blog/mr-cryptolemon/%f0%9f%97%9e-daily-crypto-news-september-6th%f0%9f%92%b0/
---