🗞 Daily Crypto News, August, 26th💰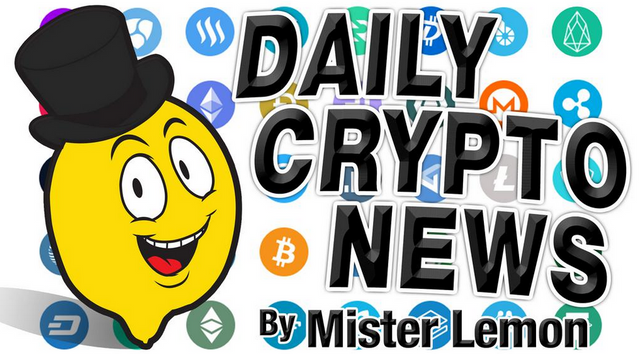 After Switzerland Visit, Crypto Concerns Remain for US Regulators
The Faketoshi Circus: Even Bitcoin Can't Escape the Politics of Money ;
Burning Man & Crypto: Common Grounds ;
Binance hack victims set to receive lifetime VIP memberships ;
📑 Daily Crypto Calendar, August, 26th💰
STEEM Trading Update
Welcome to the Daily Crypto News: A complete Press Review, Coin Calendar and Trading Analysis. Enjoy!
Following a visit to Switzerland to meet with the country's financial regulators, United States lawmakers are still concerned over Facebook's proposed cryptocurrency project, Libra.


Meetings with multiple agencies


According to an official statement from Representative Maxine Waters published on Aug. 25, members of the U.S. House of Representatives Financial Services Committee met with multiple regulatory agencies and lawmakers. These included the State Secretariat for International Financial Matters, the Federal Data Protection and Information Commissioner and the Financial Market Supervisory Authority.


As announced earlier this month, the representatives aimed to clarify how various Swiss authorities would regulate Libra and learn more about the status and magnitude of the project. Despite being helpful, Waters said of the meetings:
In case you missed it, a new self-proclaimed Satoshi Nakamoto came out of the woodwork last week, this one brandishing a "proof" based on numerology and an obsession with BCCI, the scandal-ridden bank that collapsed in 1991.


The widely debunked "reveal" from Bilal Khalid, aka James Caan – Khalid officially changed his name to that of the American actor – followed a host of equally absurd developments in a Florida court case against the other "Faketoshi," Craig S. Wright. These included a hand-written note to the judge in which yet another person, one Debo Jurgen Etienne Guido, also laid claim to being bitcoin's secret progenitor.


Sensible minds in the crypto community remind us that this is all a sideshow, that these competing claims to bitcoin's creation ultimately mean nothing to its value proposition.
It is a truth universally acknowledged that crypto aficionados love Burning Man.


Both the long-running festival in the Nevada desert and the bitcoin ethos revolve around openness to exploring new governance models with fewer rules.


Take me, for instance. I still have the colorful Burning Man ticket from 2010, when, like so many future bitcoiners, I went to camp in Black Rock City for a week in late August. Back then, I showed up with little more than a tent, a bikini and a Costco-sized bag of marshmallows to barter for supplies. There were no rules about how to trade these treats or attire myself, so in the free market of campgrounds I did quite well.
Hackers have taken a toll on Binance.


In May, the world's leading cryptocurrency exchange by volume suffered a hack that saw roughly $40 million of its reserve funds disappearing into thin air.


Then, just earlier this month, the company became the subject of a blackmailing and extortion attempt from a hacker who allegedly gained access to several users' photo IDs originally used for KYC purposes. The hacker demanded a bitcoin ransom in exchange for the photos remaining safe and unseen.


As a result, Binance today announced that the investigation into this latest breach remains ongoing. And that while the company maintains that many of the images are photoshopped or altered in some way, it now admits that some of the pictures correspond with those that it sent to a third party, which Binance contracted over a period of two months.
The complete list of factors with their weighting
Volatility (25%)
Market Momentum/Volume (25%)
Social Media (15%)
Surveys (15%)
Dominance (10%)
Trends (10%)
For a full disclosure on what are these factors exactly referring to please go to their website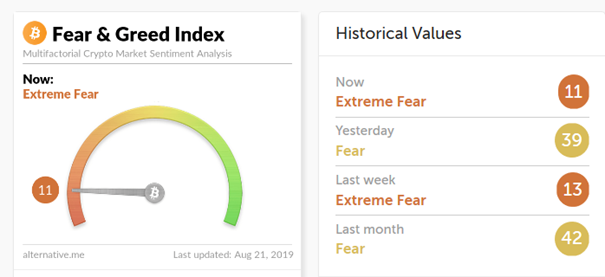 More analysis and thoughts here
We are seeing a very high level of fear (or low level of greed). I posted below a graph of their Fear & Greed Index followed by a graph of the Bitcoin Price.
In the last 18 months, the indicator dipped strongly 2 times before and when it did you can see the reaction by BTC a few weeks later !
To see this graph, go to my previous blog post

📑 Daily Crypto Calendar, August, 26th💰
"ICON Foundation is excited to announce the Pre-Voting, starting on August 26th."
"The mainnet token snapshot for ENG starts on this day. You must hold mainnet ENG to receive testENG you can use to stake testnet nodes."
Mobile Payments Conference at Swissotel Chicago from Aug 26 - 28.
"The game continues until August 26th when we'll randomly select first, second and third place winners:"
AXpire burns 20,000 AXPR as a part of burning percents of aXpire's revenues.
STEEM Trading Update by my friend @cryptopassion
Here is the chart of yersterday :
Here is the current chart :
Today, we had an important UP in the direction of the 0.21$ resistance line. The rejection was quiet big as we can see that on the same candle, we almost touched that level to go directly lower after. Most of the time this kind of candle is a very bearish signal but let's see what will happen in the coming hours. If the BTC is going to make a nice UP, I expect that we test quickly again that resistance line. In case of correction on the BTC, this will validate the bearish candle pattern.
Last Updates
Join this new Free To Play on the STEEM Platform !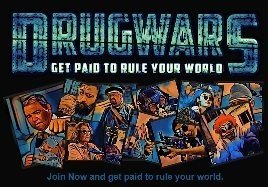 You don't want to miss a Crypto news?
Join SteemFollower and get Upvotes back !
---
Posted from my blog with <a

---
Posted from my blog with SteemPress : https://scrips.io/blog/mr-cryptolemon/%f0%9f%97%9e-daily-crypto-news-august-26th%f0%9f%92%b0/
---