🗞 Daily Crypto News, April, 22nd💰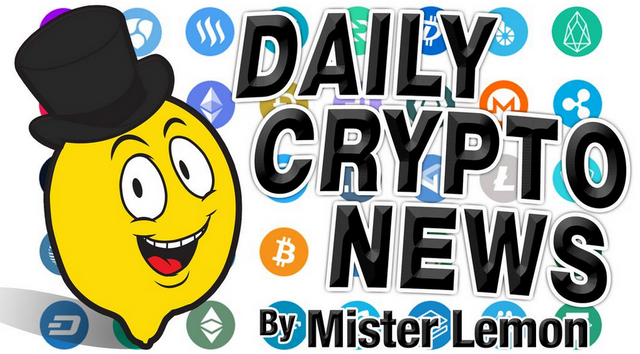 Welcome to the Daily Crypto News: A complete Press Review, Coin Calendar and Trading Analysis. Enjoy!
World famous tennis player Serena Jameka Williams revealed in an Instagram post published on April 17 that in 2014, she launched her investment business Serena Ventures and silently invested in over 30 companies, including major cryptocurrency exchange Coinbase.


According to the official website of Serena Ventures, the market cap of the portfolio is over $12 billion, and the diversity of the founders of the companies in which the firm invested is 60%. The website further notes that the fund is focused on early stage companies, encourages collaboration among portfolio companies and expands partnership opportunities.


According to Wikipedia, Williams won four gold medals at the Olympics, and the Women's Tennis Association ranked her world No. 1 in singles on eight separate occasions. Moreover, in August last year, business news outlet estimated her net worth to be about $180 million.
Is cryptocurrency exchange Binance's delisting of bitcoin SV a form of censorship?


And if so, doesn't that make hypocrites out of all the Bitcoin Core supporters and Craig S. Wright haters who cheered the downgrading of the latter's competing bitcoin project? Are they not applying a double standard by simultaneously arguing for immutable, "censorship-resistant" blockchains?


These are the questions bitcoin skeptics are putting to a cryptocurrency community they view as failing to comply with the Voltairean maxim that one should fight for someone's right to say something regardless of whether you agree with it. (Yes, I know it wasn't actually Voltaire who said that…)


Whether this "gotcha" is fair or not, it has given rise to a far more interesting crypto debate than the tiresome, yearlong squabble between Craig Wright-supporting BSV holders and Craig Wright-loathing BTC holders, the one that triggered the delisting in the first place. (Before Binance CEO Changpeng Zhao, known as CZ, made his decision, BTC supporters had pressured him to punish Wright for filing defamation lawsuits against Twitter accounts that had refuted the bitcoin SV founder's claim to be Satoshi Nakamoto.)
Investment banking giant JPMorgan Chase is planning to expand an existing blockchain project to include settlement features as it seeks to fend off competition from payments upstarts such as TransferWise and Ripple.


The blockchain-based Interbank Information Network (IIN), set up in partnership with Australia's ANZ bank and the Royal Bank of Canada back in 2017, currently allows its over 220 banking members to quickly address payments that contain errors or get held up for compliance reasons – problems that can takes weeks to solve with multiple banks being involved across the payments chain.


The Financial Times reported Sunday that John Hunter, head of global clearing at JPMorgan, said the IIN is fast developing and that the bank is "looking at the ability to do more at the point of settlement."
Fundstrat Global Advisors founder Tom Lee pointed out that the value currently reported by his company's bitcoin (BTC) sentiment indicator Bitcoin Misery Index (BMI) has never been seen in a bear market. Lee made his comments during an interview with Cointelegraph published on April 19.


During the interview, Lee noted that through 2018, the BMI has not been over 50, while it now recently touched a value of 89. According to Lee, values over 67 have never taken place in a bear market.


Lee concluded:
"It means that a bull market is likely starting."
James Felton Keith is the kind of guy who's so clean-cut, it's intimidating, from the sharply-pressed suit right down to the meticulously trimmed nails. He has delicate features, studied economics at Harvard, and is often known by his patrician initials: J.F.K.


But his origins, and frequently his demeanor, are a lot more hardscrabble than all that suggests. Keith, who is black, grew up in Detroit—we met there when he spoke at the RadicalxChange conference—before transitioning to New York. He considers the Big Apple home, and now he's mounting a 2020 campaign to depose incumbent Adriano Espaillat in New York's 13th Congressional District, which encompasses both Harlem and Washington Heights—a cultural spectrum Keith says he's well-positioned to span.
📑 Daily Crypto Calendar, April, 22nd💰
"After 2 years of development, we are proud to announce that IoTeX Mainnet Alpha will be launched on April 22."
"The Emblem Mobile Wallet is nearing completion and I expect to begin rolling it out to the community over the next 2 weeks."
Binance will delist "Bitcoin SV" BCHSV on April 22, 2019.
"April 22nd, the biggest partner of Phantasma until now will be revealed"
"DATE CONFIRMED The first phase of #BiboxOrbit will launch on Apr 22."
STEEM Trading Update by my friend @cryptopassion
Here is the chart of yesterday :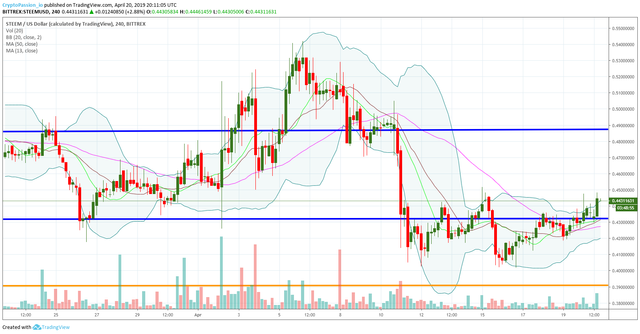 Here is the current chart :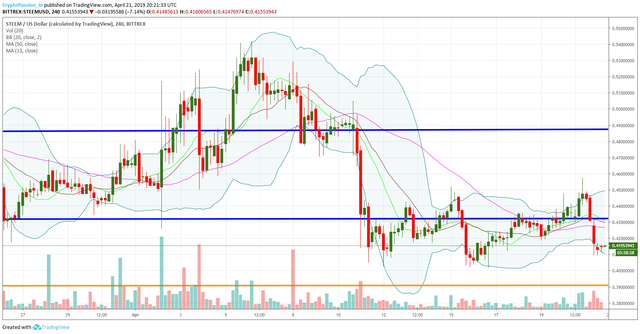 I have been a little bit too much optimist yesterday by enjoying the break of the resistance line at 0.43$. We had a little UP just after that break but the sellers came back powerfully and just destroy that line again within some hours. Everything has to be done again now... and we have even the risk to go test the support line in orange around 0.39$. Let's see friends...
Last Updates
Join this new Free To Play on the STEEM Platform !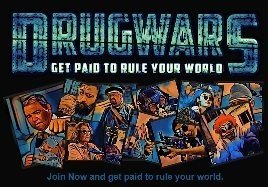 ---
You don't want to miss a Crypto news?
Join SteemFollower and get Upvotes back !
---
Posted from my blog with <a


---
Posted from my blog with SteemPress : https://scrips.io/blog/mr-cryptolemon/%f0%9f%97%9e-daily-crypto-news-april-22nd%f0%9f%92%b0/
---