Circle buying Poloniex and why it's making STEEM price go down temporarily.
This week Circle purchased the alt-coin exchange Poloniex for 400 Million USD.
At the time of this post there were 50 million USD worth (14,479,783 STEEM and 471,577 SBD) stored at Poloniex account @Poloniex
Poloniex.com was one of the large exchange allowing STEEM and SBD trading.

Poloniex's STEEM wallet has been neglected / "Under maintenance" for more than a month.
(Last outgoing transfer was on Jan 27th)

Circle is a Goldman-Sachs backed company thus will have stronger commitment KYC/AML regulations.
People trading cryptos prefer to be anonymous so a lot of accounts might be registered with fake identities. There is a very high chance that the new administration will want to strengthen identification requirement and freeze some account awaiting of further verification.
Transition risks, When exchanges change ownership and change operation team members there is an increased risk of major fuck-up like insiders hack and crypto theft.
Right now the only way out of Poloniex for STEEM holders is to SELL their STEEM/SBD and withdraw through functioning cryptos like Bitcoin.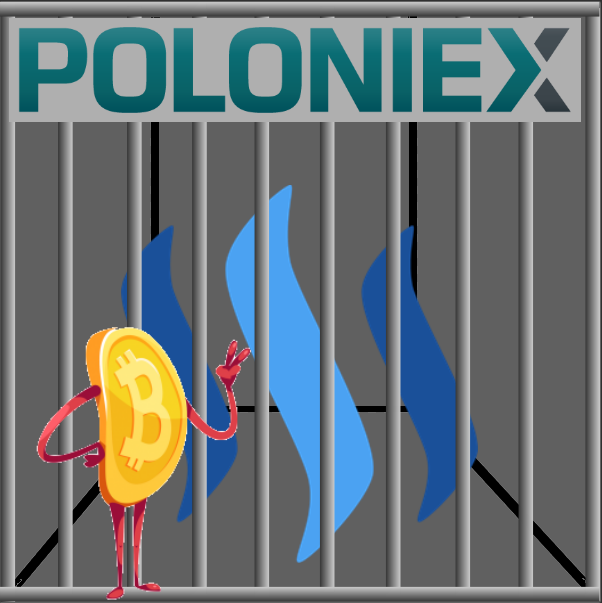 For as long as Steem wallet is offline and the transition is happening I expect prices to be be lower at Poloniex and for other exchange to sadly follow Poloniex prices.
On the good side, the extra cost you'll be paying at other exchanges will most likely turn out to be a great discounts once "Poloniex 2.0" fixes it's Steem wallet and improves overall.
Brighter future:
Given how bad Poloniex customer support was, how little improvement they made to their exchange and the very few new coins support I think it can only get better.
Circle has a very solid banking relationship. If they enable Fiat on-ramp it would make STEEM market much more easily accessible to outside investors.
If you have STEEM stuck at Poloniex, I'd be interested to know why (after so many outages) and what do you plan on doing with it during the transition?