Here's a Bitcoin update from last weeks chart.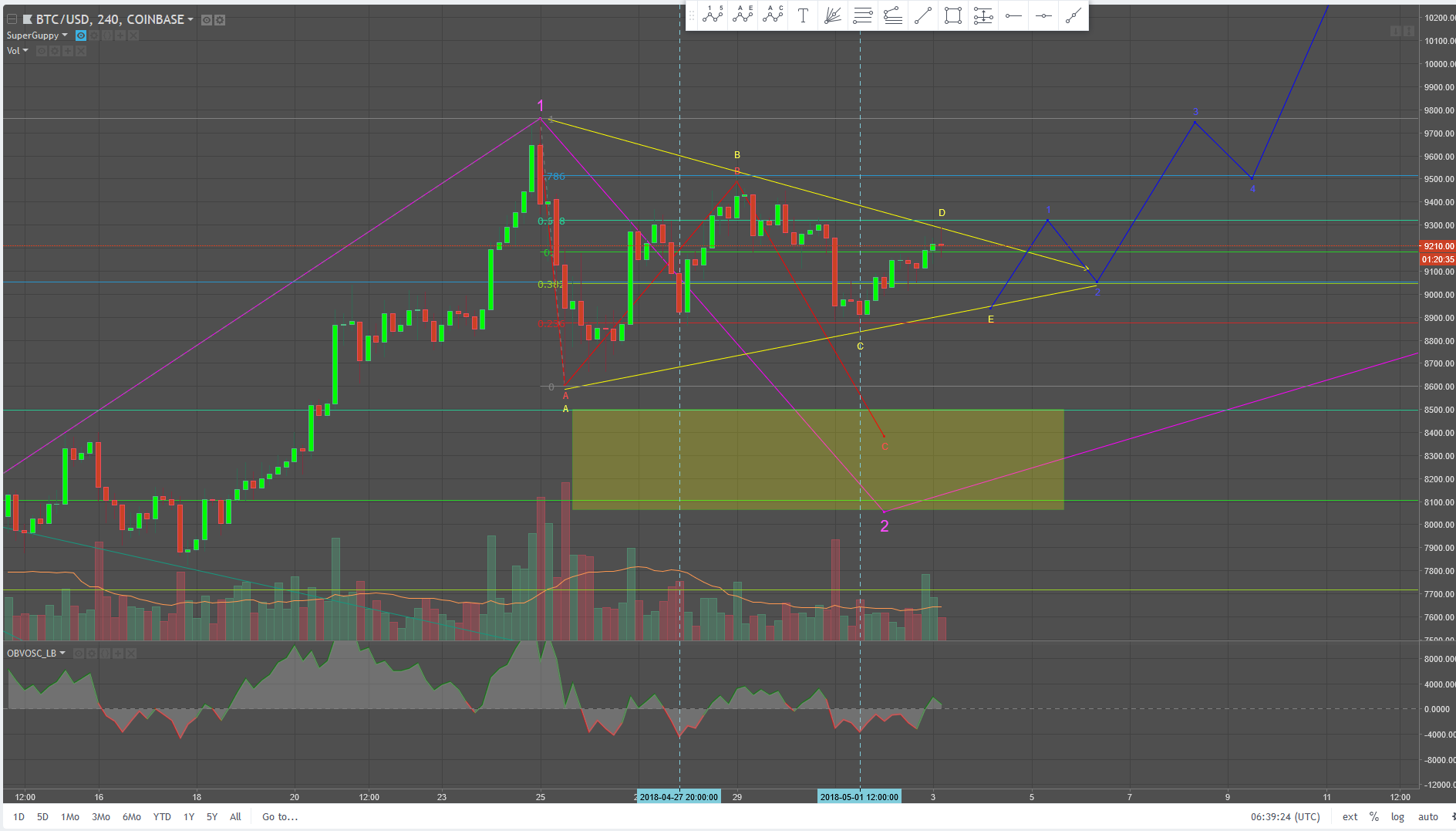 I let the past lines stay even though the correction took a longer and higher path, making a classical triangle, which BTC just loves.
I think it will bounce off the bottom line of the triangle and start the 3. Elliot Wave up here.
Breaking the bottom line will probably retrace down to the yellow box here, but the OBV oscillator show a bullish divergence at the vertical dotted lines, indicating a break up caused by lack of sellers. This make me think the triangle will hold.
I also crossposted this chart at my newly created Discord, Altcoin Cash, and I'd like to invite you over there.
---
These are just my thoughts, not a trading advice. Do your own research before buying or selling.
If you have another view on this post your welcome to discuss and post your charts in the comments.
If you'd like my technical analysis on another coin, please ask in the comments.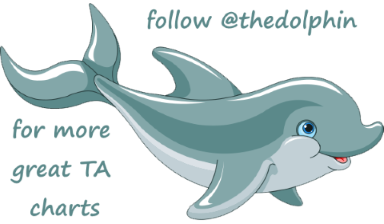 ---
Comments are highly appreciated, and please
upvote, resteem and follow me if you profit or otherwise enjoy my posts !
---
I use these exchanges:
Support me using these services