Bitcoin went another 800 dollar up from when I announced a correction to come.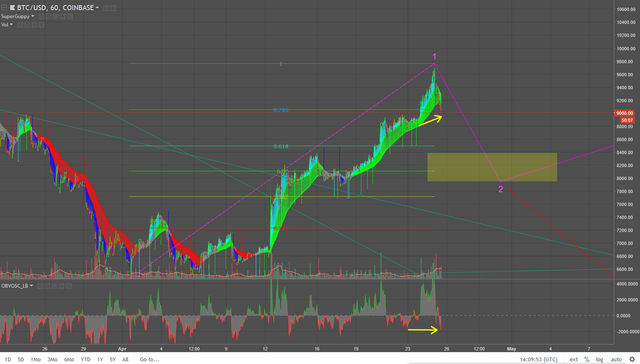 Adjusting the Elliot Wave and fibonacci retracement accordingly, I have moved the target box for correction. Now this is my most likely scenario, but price does not need to come all the way to the yellow box, as 0.618 fib is also a good place to turn if the bulls are underlying.
A small bullish hidden divergence can be seen on OBV oscillator, and volume implies there has been a little sell-off after the top occurred.
---
These are just my thoughts, not a trading advice. Do your own research before buying or selling.
If you have another view on this post your welcome to discuss and post your charts in the comments.
If you'd like my technical analysis on another coin, please ask in the comments.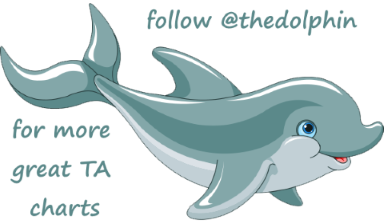 ---
Comments are highly appreciated, and please
upvote, resteem and follow me if you profit or otherwise enjoy my posts !
---
I use these exchanges:
Support me using these services