Golden Cross on the daily chart
For those that pay attention to these things...
Bitcoin is seeing a golden cross on the daily chart.
Check it out: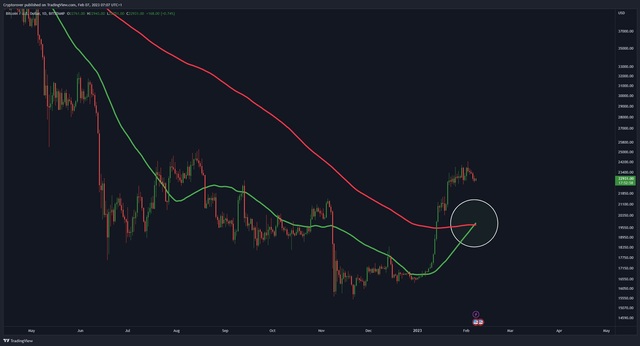 (source: https://twitter.com/rovercrc/status/1622885879948640257/photo/1)
This tends to be a lagging indicator in the short term but can sometimes predict big moves up in the medium term.
Which will it be?!