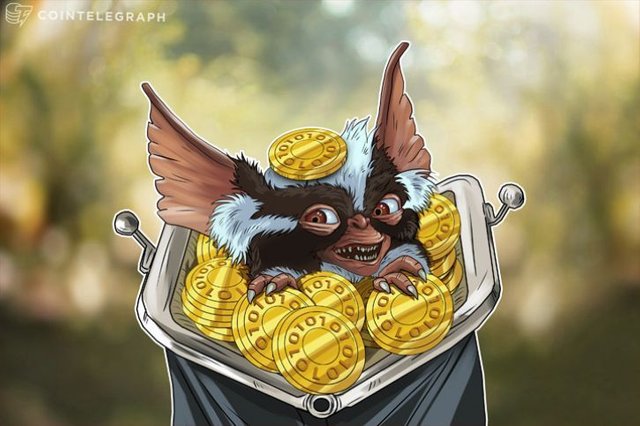 eBTC is a new altcoin that markets itself as a BTC-Ethereum hybrid with technical properties that contain similiarities to both. Due to unknown factors it has recently experienced a rapid 300% increase in price. In this article I will explore the new altcoin in more detail.
According to an article recently published on The CoinTelegraph entitled 'Nailed it? Ethereum-Bitcoin 'Hybrid' eBTC Gains 300 Percent on Investor Hype' eBTC is an erc-20 token poised to take over as a top altcoin this year.
The curious concept, which is attempting to become "a tokenized version of Bitcoin on the Ethereum Blockchain," completed an airdrop to Ethereum (ETH) holders prior to its debut Oct. 1.
"There is currently no widely accepted tokenized version of Bitcoin on Ethereum, which is pretty surprising," developers explain on eBTC's website.
"[...] As eBTC grows, it will display Ethereum's capabilities and strengthen it's (sic) stance among crypto-currencies."
According to data from Coinmarketcap, eBTC launched with a value of around $0.03 per token, but as of press time had increased to $0.20 as exchange EtherDelta became involved in trading it.
Although its unclear how many airdropped coins ETH holders received, clearly there are additional benefits to holding ETH when you look at the eBTC case study.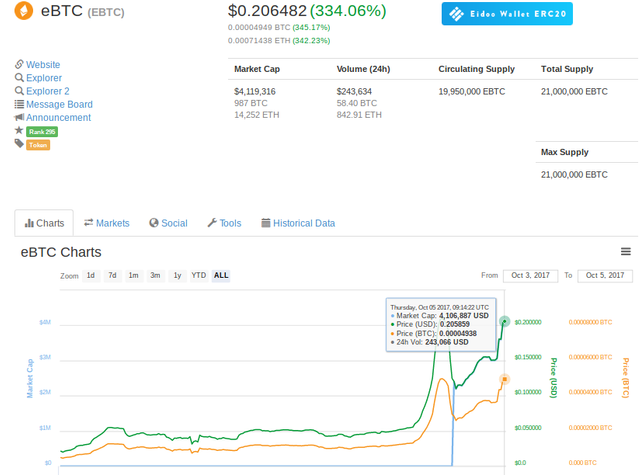 According to the founders of eBTC it has
been described like this :
"It will not only boost Ethereum's recognition in the cryptocurrency community but also in the eyes of the public, while also providing a way to utilize Ethereum's vast capabilities with a token which is representative of Bitcoin."
However, based on my experience with cryptocurrency and altcoins this may just be another one of the altcoin bubble's notoriously hated 'pump and dumps' and eBTC could end up resembling July's Useless Ethereum Token (UET).
What are your thoughts about this new eBTC token? Do you think there is value and merit to holding such a token?
Please leave thoughts and feedback below.
Thanks for reading!
Source:
Nailed it? Ethereum-Bitcoin 'Hybrid' eBTC Gains 300 Percent on Investor Hype - The CoinTelegraph