Crypto Lesson for Dummies : BTC vs BCH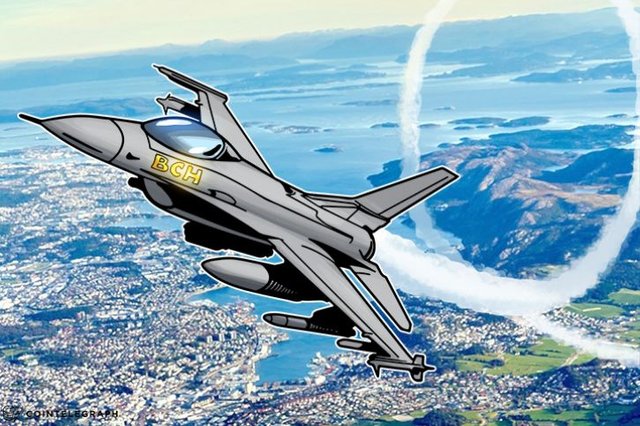 A lot of people have left comments looking for more clarification on the differences between Bitcoin and Bitcoin Cash. In this article, I will explore the differences in detail and highlight the benefits and disadvantages of both cryptocurrencies.
Bitcoin (BTC) and Bitcoin Cash (BCH) are extremely similar considering BCH is fork (replica) of BTC with several key adjustments. The one thing they have in common is the fact that there will never be more than 21 million of either of them. This makes both of them suitable places to park money considering the laws of supply and demand. Digital assets are unlike physical assets in the sense that you cant touch digital assets, however, they are not that much different than stocks or bonds in the sense that you can convert them into fiat cash relatively easily.
The major divergence between Bitcoin (BTC) and Bitcoin Cash (BCH) comes down to ranking of priorities.
In its current construct, design, and roadmap, the BTC community is focused first on keeping Bitcoin decentralized so that it can remain as a public, permissionless, highly censor-resistant network that anyone in the world can use and build on top of. Fast, cheap payments are a secondary priority.
This chart visually demonstrates the point made above:

Both are competing to be the one and only 'Bitcoin' but more likely than not they will both continue to exist perpetually. Their future valuations are uncertain however...
The author of the article I'm referencing makes the following point here:
In my view, Bitcoin's features as a public (anybody can use it), permissionless (anybody can build on top of it), highly censor-resistant (nobody can block your transactions), and un-seizable form of money all stem from its decentralized architecture. If Bitcoin loses its decentralization, then it's just an inferior form of centralized institutions.
In my opinion BTC has already accepted a trojan horse in the form of it's recent 'Segwit' upgrade. This is something I doubt has been researched in as much detail as it should have been.
When researching the cons of Segwit I came across this comment on reddit:
https://www.reddit.com/r/btc/comments/77k5d6/why_is_segwit_bad_honest_question/
Segregated Witness is the most radical and irresponsible protocol upgrade Bitcoin has faced in its eight year history. The push for the SW soft fork puts Bitcoin miners in a difficult and unfair position to the extent that they are pressured into enforcing a complicated and contentious change to the Bitcoin protocol, without community consensus or an honest discussion weighing the benefits against the costs. The scale of the code changes are far from trivial — nearly every part of the codebase is affected by SW.
While increasing the transaction capacity of Bitcoin has already been significantly delayed, SW represents an unprofessional and ineffective solution to both transaction malleability and scaling. As a soft fork, SW introduces more technical debt to the protocol and fundamentally fails to achieve its design purpose. As a hard fork, combined with real on-chain scaling, SW can effectively mitigate transaction malleability and quadratic signature hashing. Each of these issues are too important for the future of Bitcoin to gamble on SW as a soft fork and the permanent baggage that comes with it.
To be honest even though I am @techblogger some of the technical language when discussing blockchain still throws me in loops. The part about Segwit being pushed upon the community without consensus (agreement) is very concerning. According to this statement Segwit has done very little to deal with scalability and reduction of transaction costs which may someday become Bitcoin's undoing.
Anyways, what do you guys think about BTC vs BCH? Is there room enough for both of them to stay? I've watched videos where true BTC believers have stated that BCH is a closer version to original BTC than BTC is today with its new SEGWIT protocol? What say you?
Thanks for reading!
Source:
Bitcoin vs. Bitcoin Cash: A Story Of Prioritization & Healthy Competition In Money - Forbes
How Bitcoin Cash Has Suddenly Become the Real Thing - The CoinTelegraph
Reddit - https://www.reddit.com/r/btc/comments/77k5d6/why_is_segwit_bad_honest_question/