On May 9th, I had analyzed BTCUSD and found a strong support for BTC. The support level was at 8000~7870! You can check my idea Here!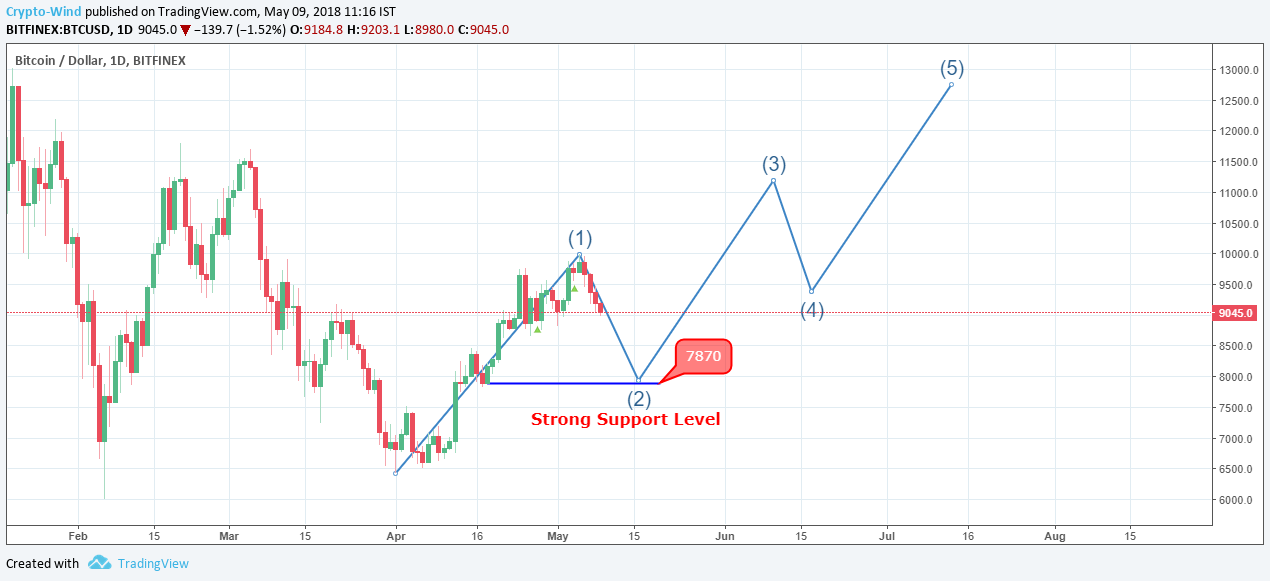 The below charts of BTC has been updated to show the current condition of the market. I am providing some technical analysis based on the Elliott wave pattern, chart pattern.
To remind you I should provide the support level and most important support level again!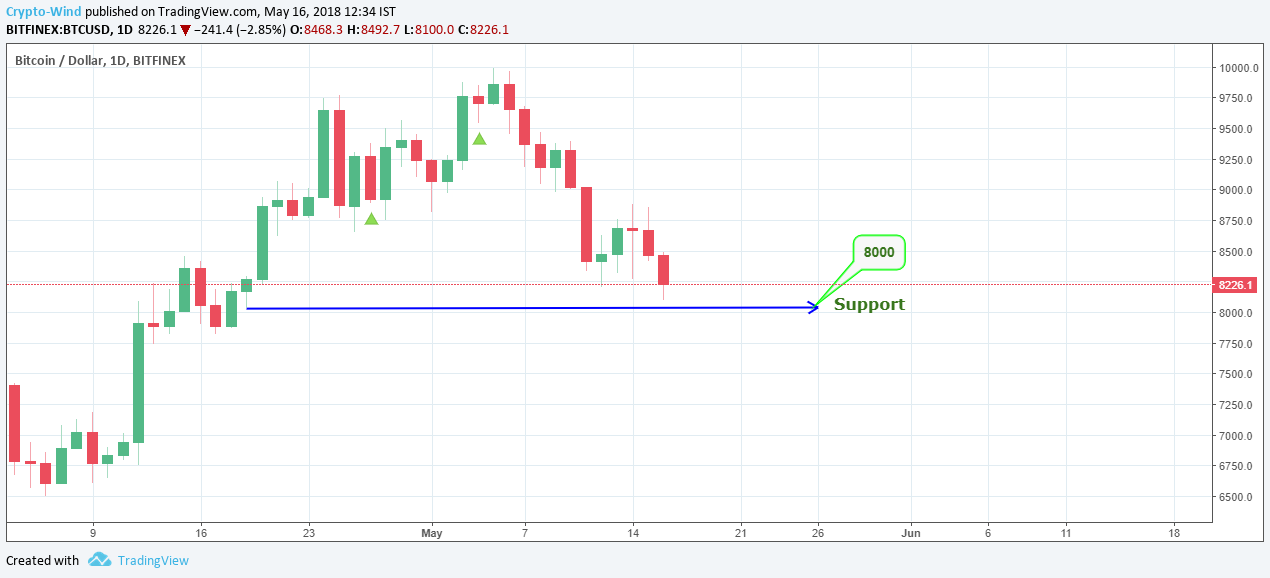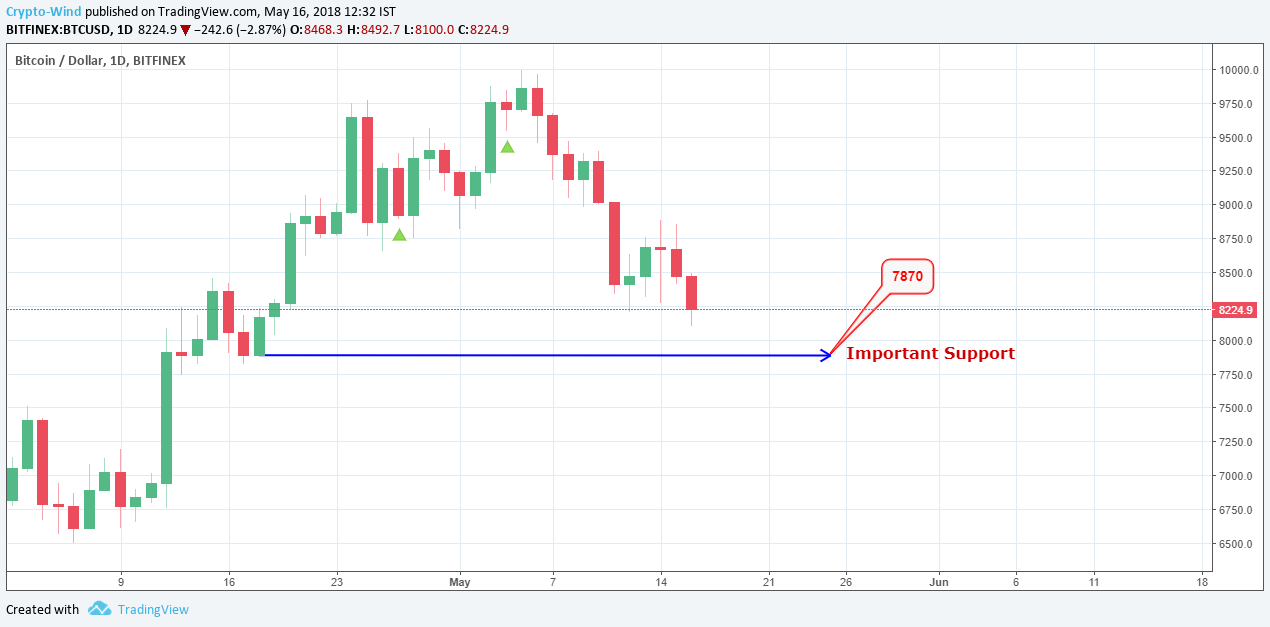 At the time of writing, BTC was trading at 8200. If You look at the trend you will see a possible bearflag is forming.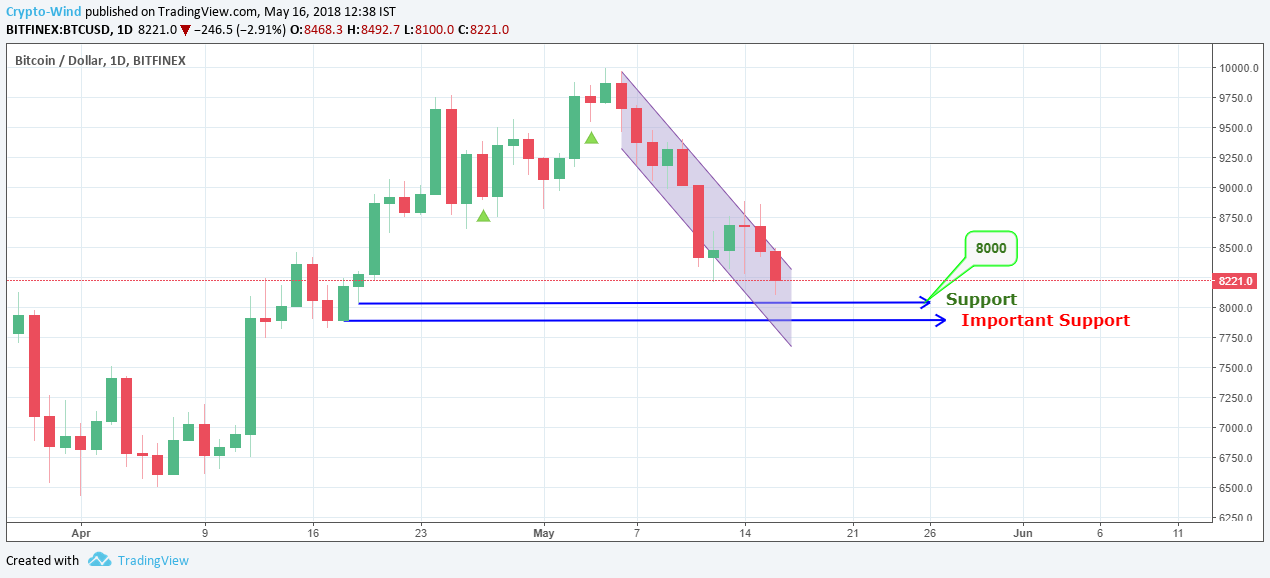 This time you have to keep patient again. If BTC keeps this support at 8100 it will go back to 8500 and retest its resistance. I believe, after hitting at its maximum support the second Elliott wave will be accomplished that i have predicted this earlier week.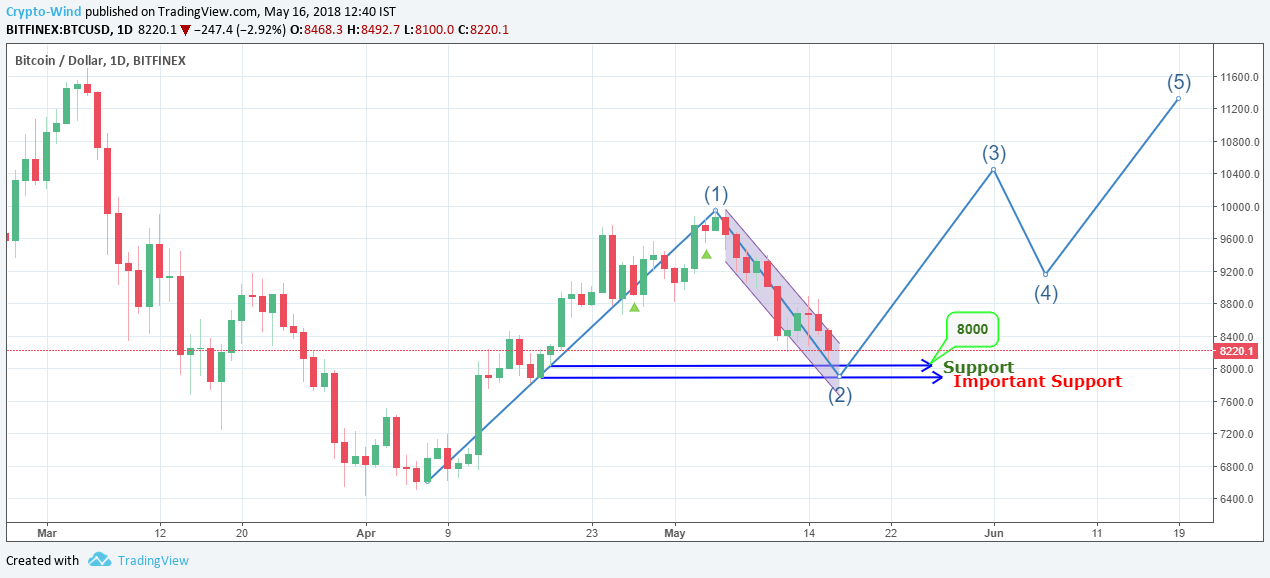 Check Here For More Details!


Disclaimer: Everything written here is for discussion purpose only and should not be taken as advice to invest your capital. Always Speak with a professional financial planner or advisor before making any investment decision. Never make a trade based on what you see here. Your capital may be at risk in cryptocurrency trading.