The below charts of BTC has been updated to show what is going on in the market. I am providing some technical analysis based on the Elliott wave pattern, chart pattern and Technical indicators.Let's check what's coming in the next.
Condition 1: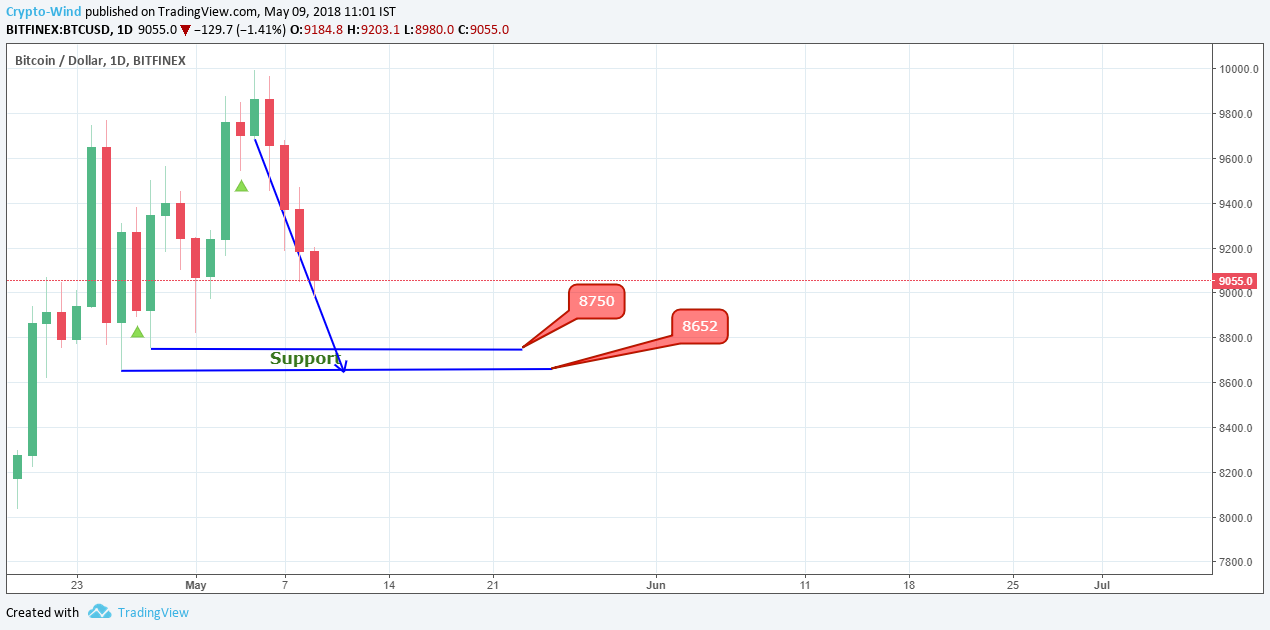 There's a support level at 8750~8652. Let's assume the downtrend will continue to this level.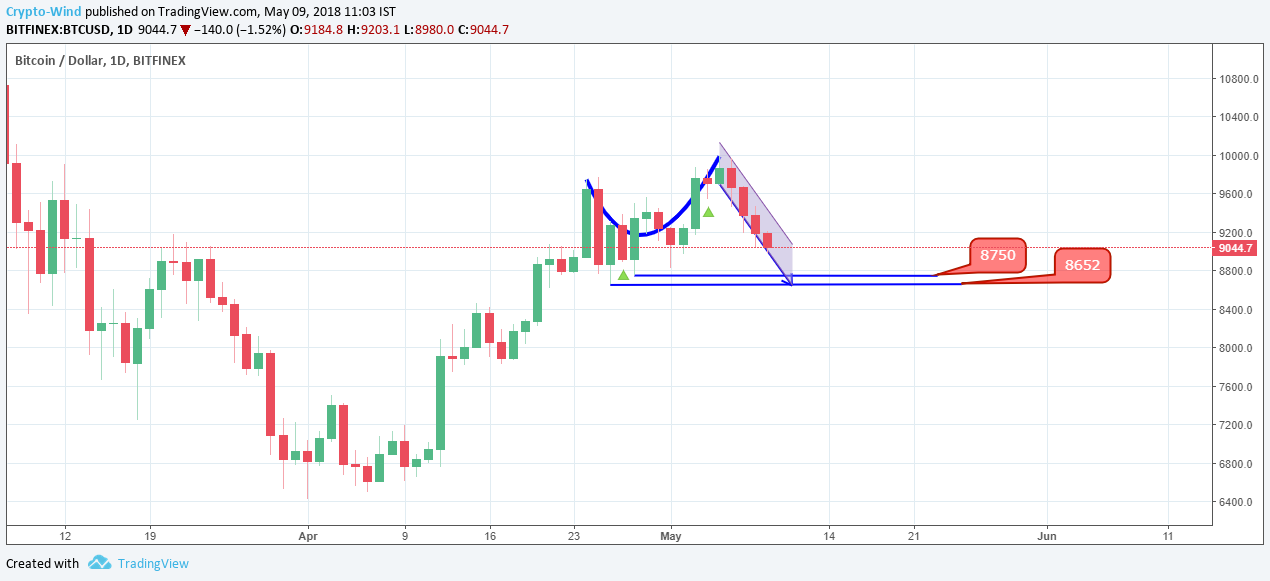 If downtrend continues to 9000~8652, I expect a cup and handle chart pattern will be formed.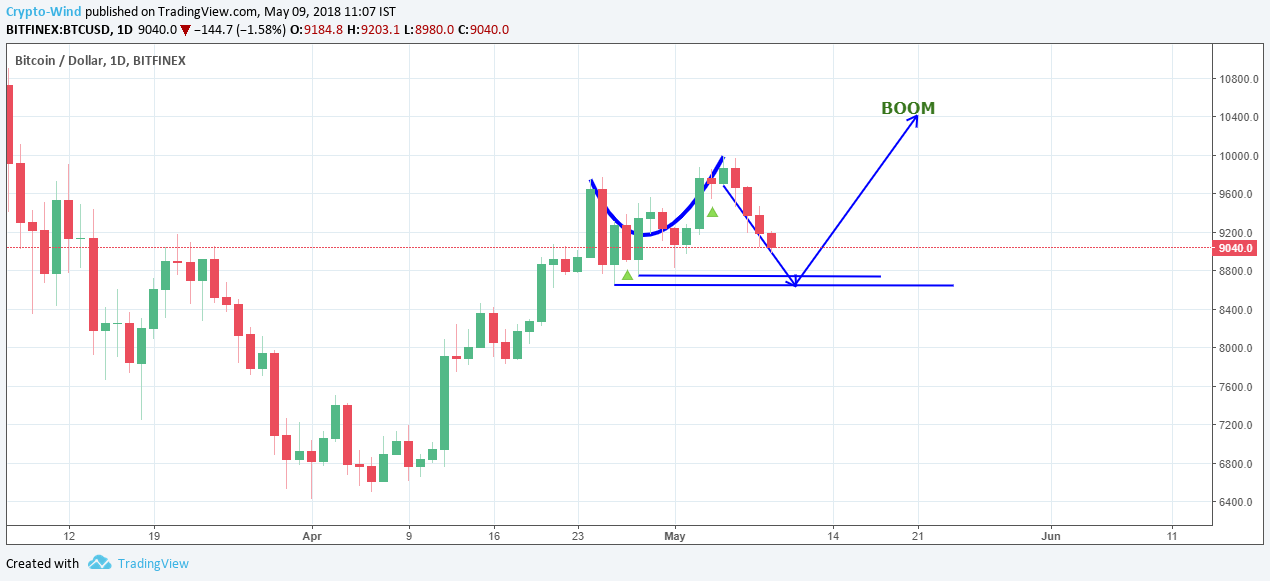 After This cup and handle chart pattern I hope it will make a "BOOM"! and hit at 10k within next couple of days.


Condition 2: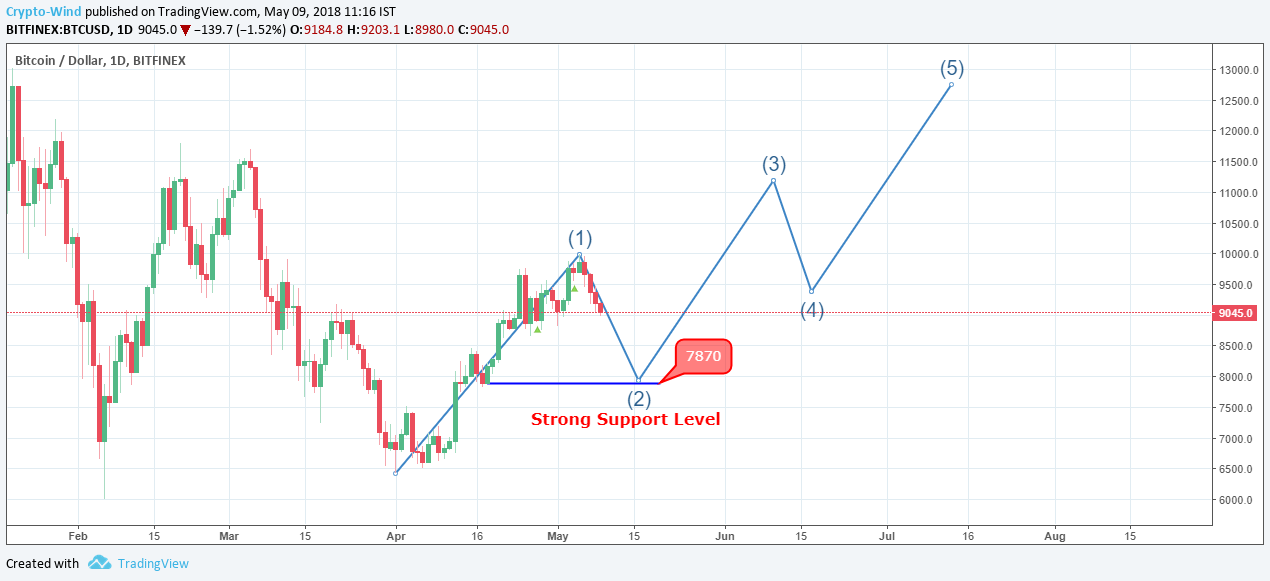 If the downtrend continues more and breaks the local support level, it will go to the further strong support level at 7870! In the meantime, I can assume that the 2nd Elliott wave will be formed. Further, it will continue for the 3rd wave and make a "BOOM". If it happens, we have to wait a few days more to be hit at 10k.


What If It Crosses The Strong Support Level:
I strongly believe it won't happen. But there are some big influential players in this space who always makes the market more volatile than we expect! In short, there's almost certainly something to worry about it. If it happens, the market will be crashed and returned to its initial value.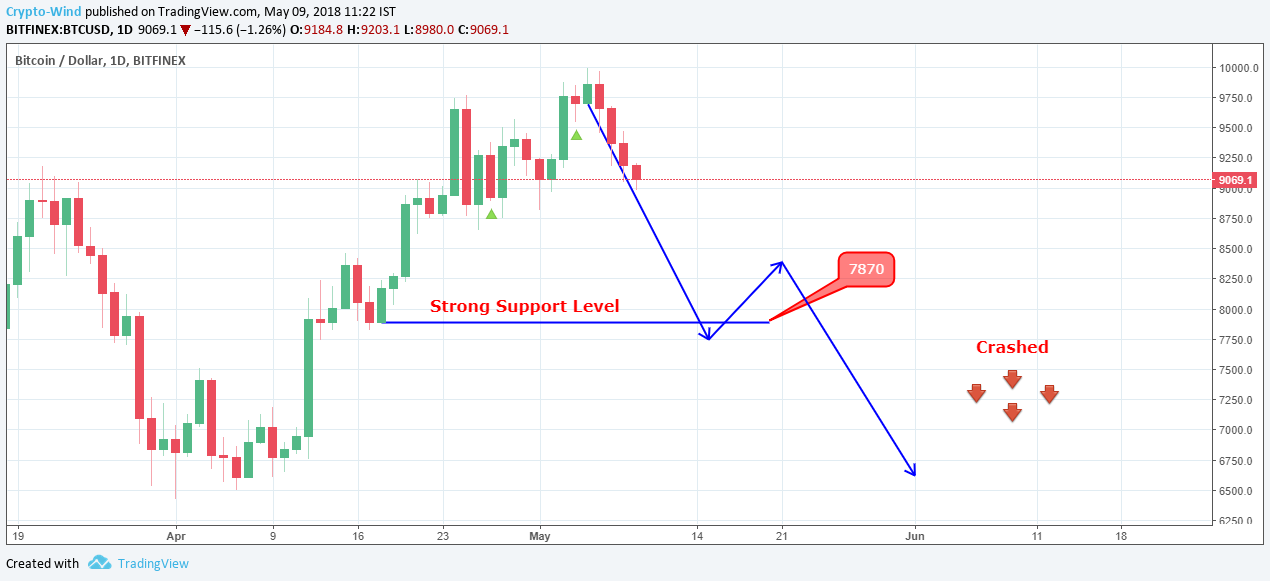 Indicator Analysis:
I like to use some indicators to forecast the price movement like ADX and MACD. Take a look what they are indicating now.
ADX: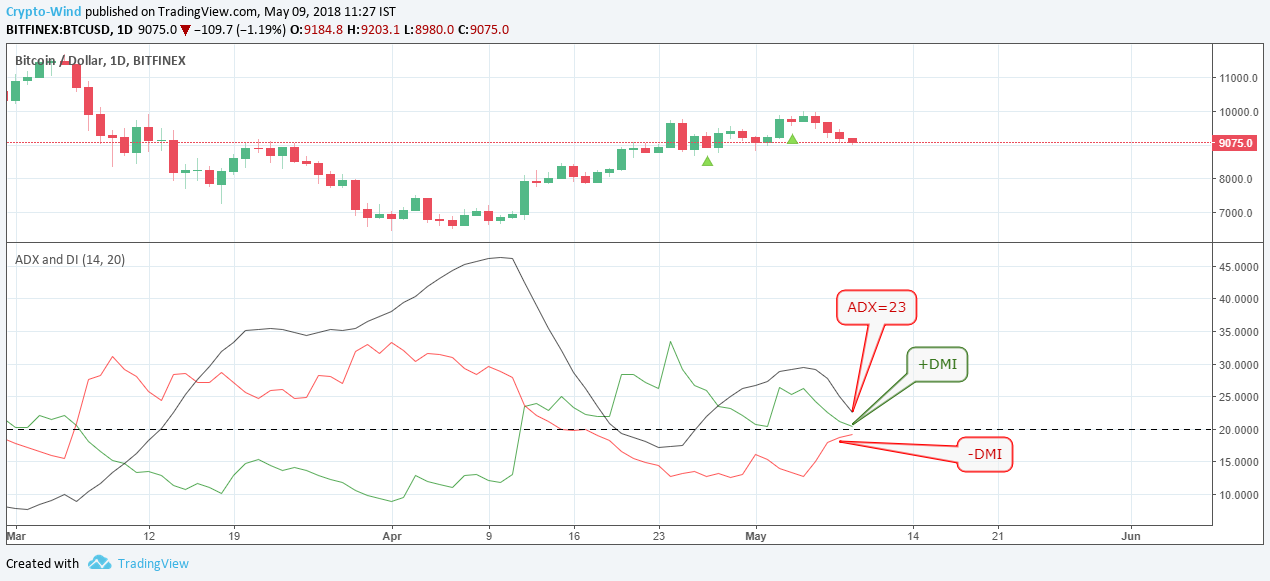 The ADX indicator is a great way to determine when a price is trending. The +DMI is above the -DMI, it means prices are moving up, another words uptrend still exists.ADX value is 23 i.e. the uptrend is becoming more Absent or Weak.


MACD: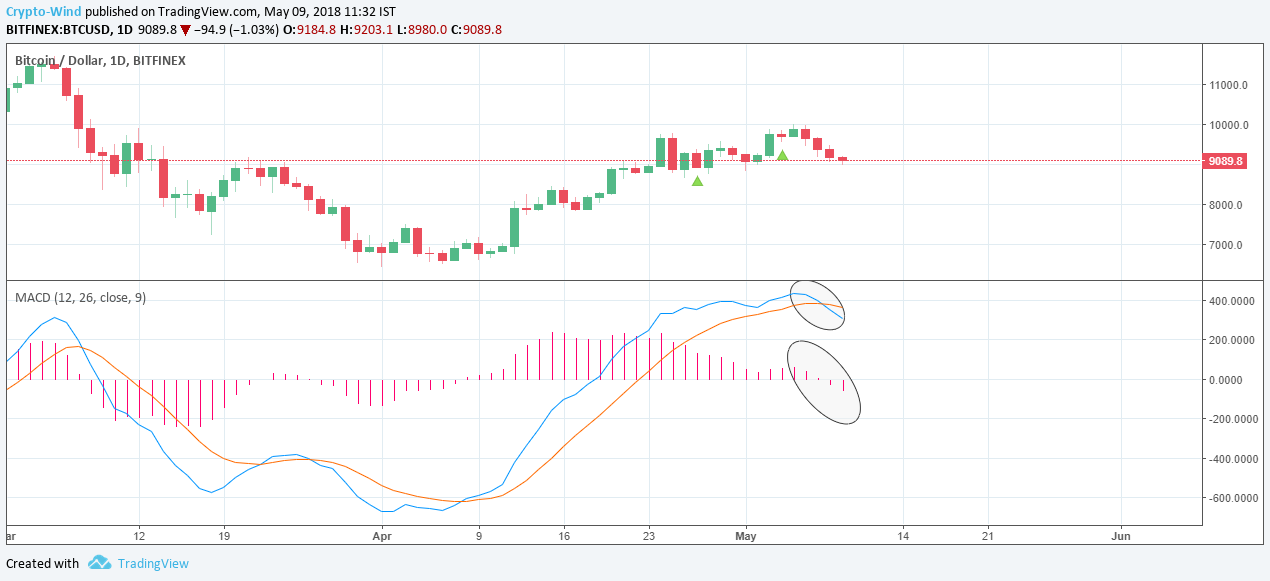 From this indication, a downtrend is expected.


Summary: A downtrend is expected.I strongly believe this downtrend will continue less than 3 days or more.


Disclaimer: Everything written here is for discussion purpose only and should not be taken as advice to invest your capital. Always Speak with a professional financial planner or advisor before making any investment decision. Never make a trade based on what you see here. Your capital may be at risk in cryptocurrency trading.