Last month, I had predicted that BTC price might fall down to 5700$ and I was right again! You can check my idea Here.
Past few weeks, I was too busy to write. Somewhat, I have managed today to write. So, I thought why not predict the BTC price again.
Although BTC price is going up, there are some ups and down price action may be experienced.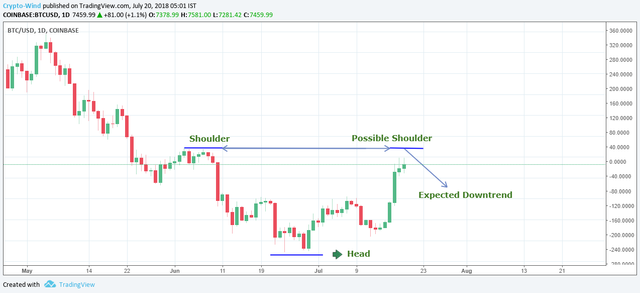 Look at this image. The chat pattern is showing a clear view of the Inverse Head and Shoulder. This is an indication of a downtrend. So, we may experience a little bit downward price action for some couple of days.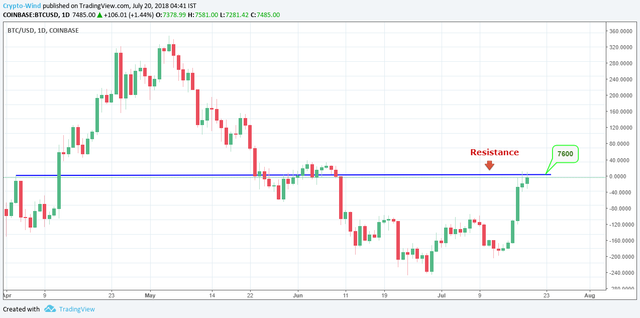 Currently, BTC is trading at 7500$ and facing a resistance at 7600$. If we break this level of resistance, we will face another high resistance at 7750$-7800$.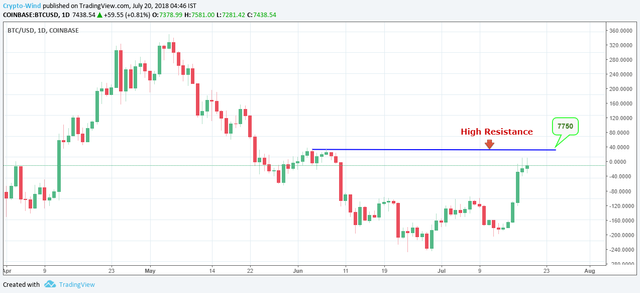 I think, there is a little chance to face resistance at this level for BTC as I am expecting a downtrend!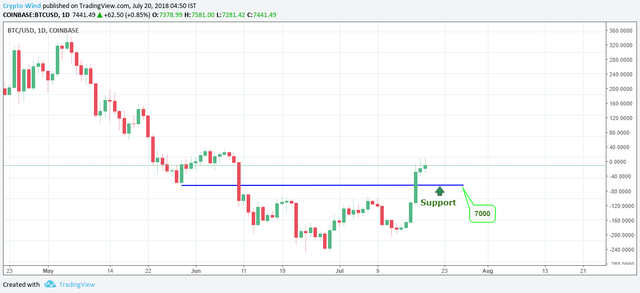 If price action follows a downward trend I have gotten a support for it. I think 7000$ may be the first support!


Another thing I wanted to show you up is that the BTC price chart is following the Gold price chart!!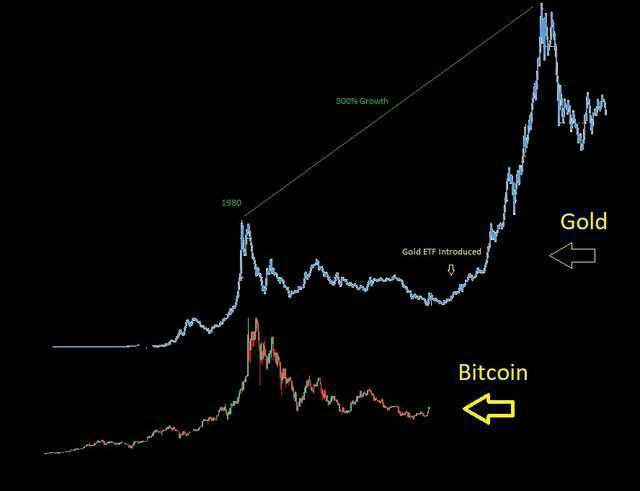 What do you think? Isn't it looking similar?? I just wanna say, holding cryptos is like holding your future.
Let's see what happens in the next. Keep hope and stay tuned.


Disclaimer: Everything written here is for discussion purpose only and should not be taken as advice to invest your capital. Always Speak with a professional financial planner or advisor before making any investment decision. Never make a trade based on what you see here. Your capital may be at risk in cryptocurrency trading.

|| UPVOTE || COMMENT || RESTEEM||