Unfortunately, BTC has fallen below to our 7000 Local support level. Still some ups and downs are happening in the market. It's very hard to predict the current market price movement as the unconfirmed rumors and the secondary indicators like RSI overselling indication influencing the market too much. If bulls accept this condition we may see the price action going high. Still now the market is looking bearish.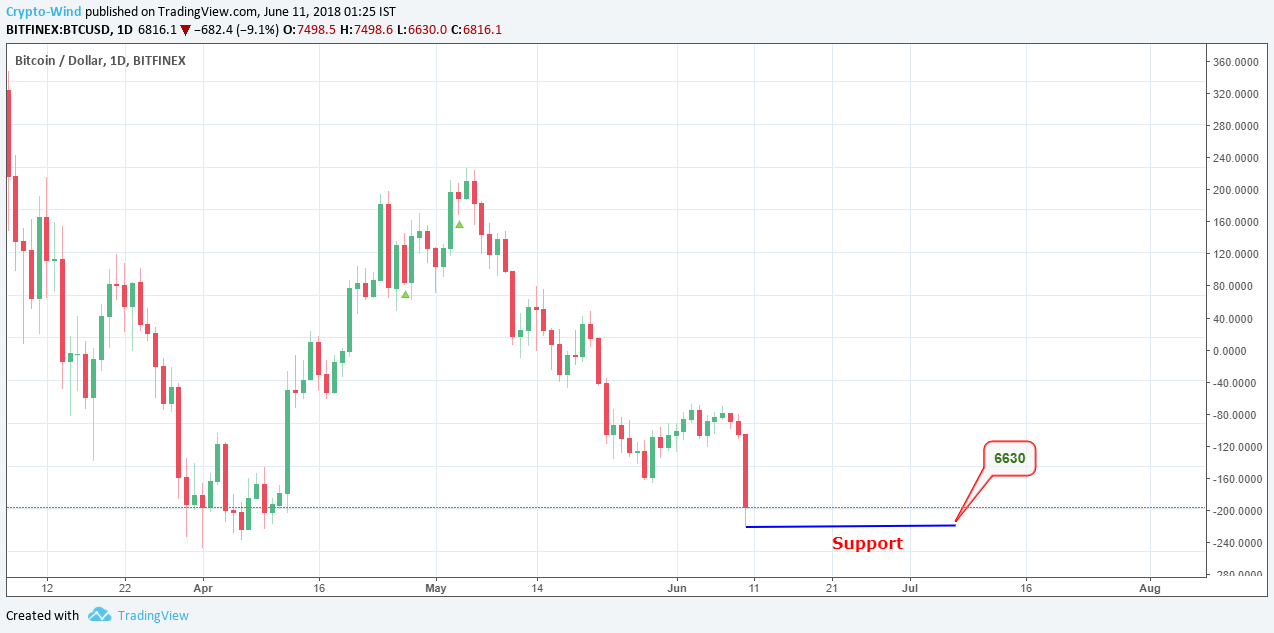 The Major support level for today was 6600. If we break this support another support level is at 6000. I think 6600 support level is very hard to break for today.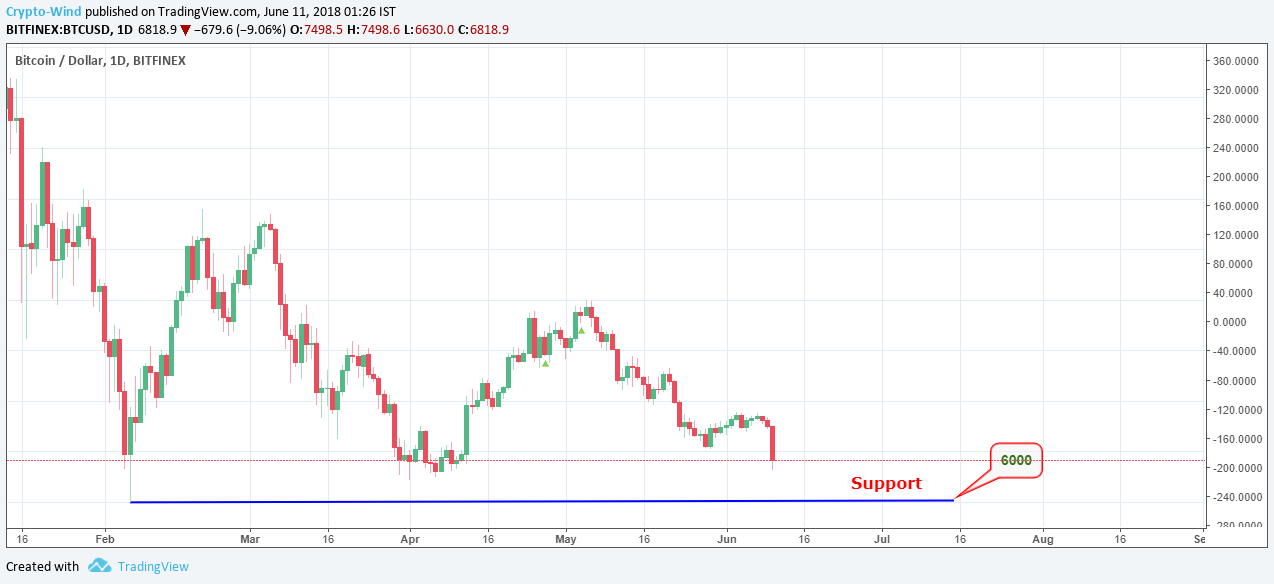 If we break this strong support at 6000, we will face our major support level at 5700.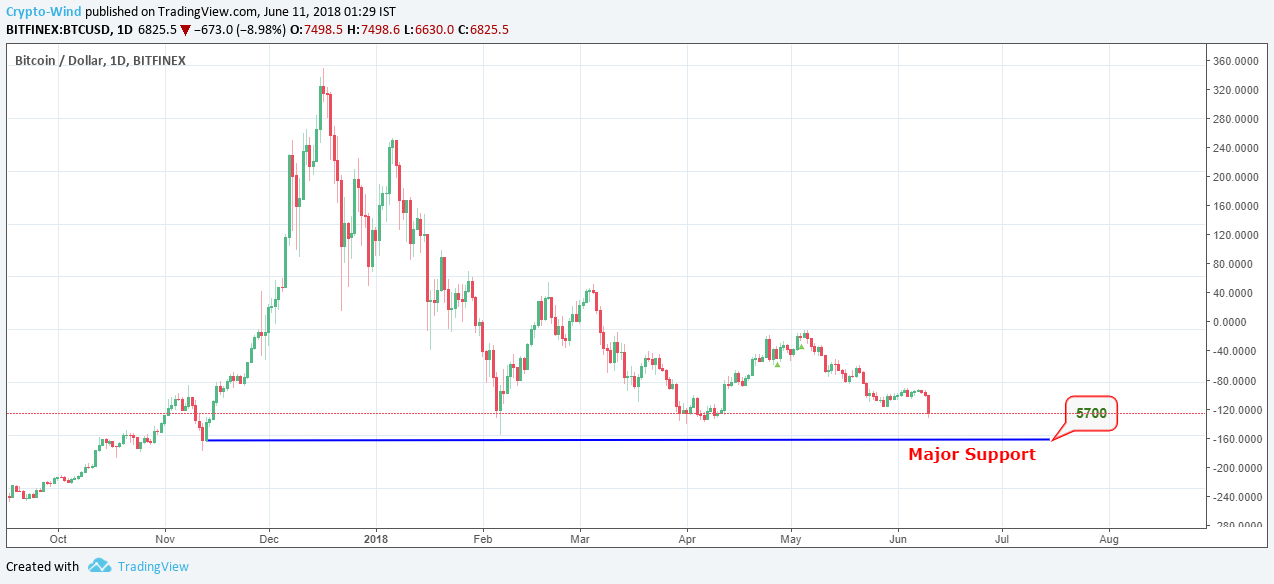 Although there's a little scope to go at 5400, this support level at 5700 is very hard to break. It won't happen today.
At this time it's very hard to predict the resistance level for BTC. I think 6850 is the first resistance level for BTC today. If it breaks we will face strong resistance at 6900 and 6950. Let's see what happens. Keep hope and stay tuned.
Disclaimer: Everything written here is for discussion purpose only and should not be taken as advice to invest your capital. Always Speak with a professional financial planner or advisor before making any investment decision. Never make a trade based on what you see here. Your capital may be at risk in cryptocurrency trading.