BTC (BITCOIN) START OF BULL RUN
This is the clear in the view of last trading on many crypto exchanges and result after the G7 countries summit in December 2017, in the meeting they have decided that they will huge invest in crypto currency and after time period start they will dump the value of bitcoin because at that time the volume cap was three and four time was high from the total economy of G7 countries that was too much worry for the G7 countries i.e US-UK-Canada-Aus-Fr-Jap- Itly.
in the result of that they have decided to get trap the bitcoin and for that secretly central of back of these countries go through to invest in bitcoin to pull down crypto currency from top to bottom because at that time the bitcoin price was very high at approximately 18k usd and their was mostly lower category investors from around the world.
Now this is the situation that these cartels step out to dump their investment and pulled back bt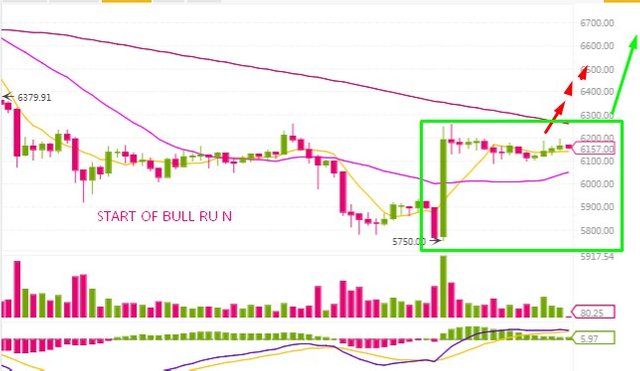 c to down as per their plane as per article in newspaper which published in december -17 and that time we were unable to understand that and now it is very clear to know about that summit.
conclusion: it is very best time to buy btc because bitcoin brake the third support signal which was about 6k usd and still we are in buying zone and after this support level this will indicate to bitcoin bull run