Bitcoin price rises as no one can move their money
I've seen lots of speculation on price but none of it takes into account that no one can move their BTC right now from the spam attack. Well, they can move it but you will either have to wait 10h or pay a fee that would make it not worth dumping it for.
The real cause is that the unconfirmed transactions in the mempoool are sitting around ~220k (and growing) and the transactions per second of the mempool is staying the same.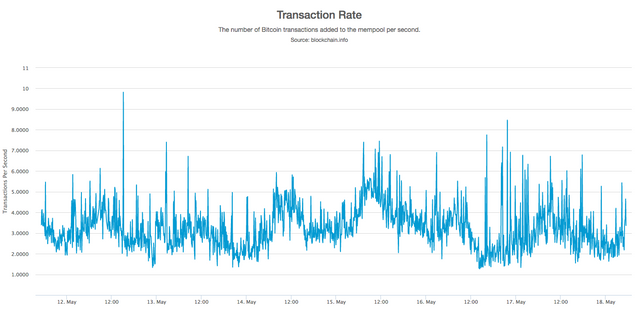 Theres about 70% of all transactions taking > 12 hours which means theres around $1Billion in BTC locked up for the next 12 hours. Lower supply means price goes up.
So basically everyone is holding wether they like it or not.
That being said I'm not calling for a short or anything. Just pointing out what I think the real cause of the price increase is.