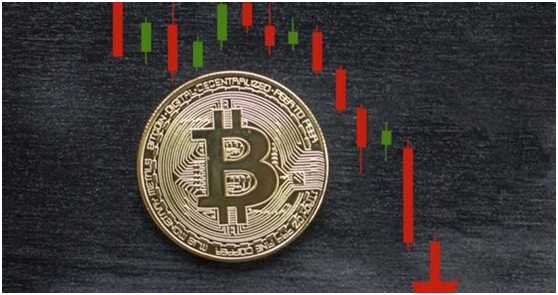 Today, I saw another article mentioning that in 2010, a programmer spent 10,000 bitcoins on two pizzas, which is considered the first real transaction of bitcoin.(as following picture shows)



Now, if you look at the price of bitcoin, 10,000 bitcoins is more than $68 million. So I wondered what the programmer would be like, so I looked up the hero Laszlo Hanyecz.



Back on May 18, 2010, our protagonist, Laszlo Hanyecz, published a seminal post on the future of Bitcoin Forum.
-- "pizza for bitcoin? "
Laszlo Hanyecz claim: "I can pay 10,000 bitcoins for a couple of pizzas, maybe two big ones, so I can eat one and leave one for tomorrow." You can make your own pizza and order take-out from the outside and send it to my address." He even asked for his taste preferences: "I like Onions, peppers, sausages, mushrooms and so on, without the odd fish pizza."



Post, there are several interested in BBS friend does have some reply, in addition to someone ask address, others said they in Europe did not know how to help Laszlo Hanyecz order take-away food in the United States. Laszlo attached his address in Florida, and there were hints that it would be $41 for the $10,000 BTC at the time, and two pizzas might not be worth it.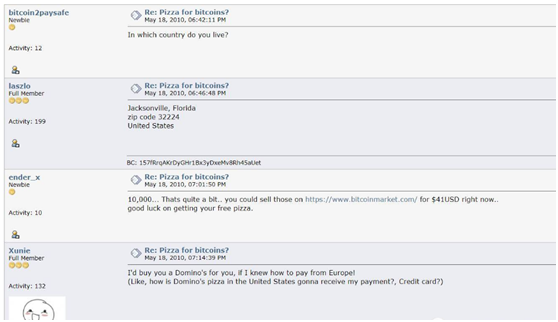 Two days later, Laszlo excitedly told the crowd that he had struck a deal with a programmer named Jercos to swap 10,000 bitcoins for the pizza he wanted. He posted the pizza online and said his 1-year-old daughter was happy with the pizza.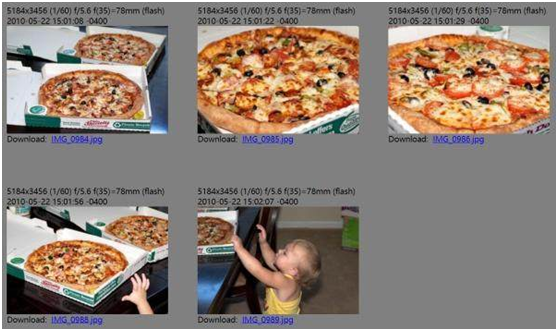 Laszlo's pizza photo, the most expensive pizza in history. On BBS, Laszlo also said that only the pizza was exchanged for bitcoin, and that the child was his own.
May 22, 2010, 10:10:25 PMsirius:Congratulations laszlo, a great milestone reached
There was a very good sense at the time that the deal would be a great milestone.



Laszlo bought the pizza's trading record.
As we all know later, the price of bitcoin has skyrocketed.
August 04, 2010, 02:33:01 PMknightmb:$600 is a great deal for pizza I thought?
So it was only 13 replies that had started to be dug up, for example, after more than two months, someone asked, how about a $600 pizza?
November 29, 2010, 10:58:22 AMbitcoinex:Greetings from November 2010!What's is it eat pizza for $2600?
More than three months later, another person asked about the 2,600 dao's pizza? Others asked, would the pizza be worth a million dollars a day?
April 24, 2011, 02:33:19 AMLittleshop:Someone could write a story about the $18,000 pizza!
Soon the price of bitcoin broke through $1, and the total cost of the pizza was $18, 000.
During this time, Laszlo himself responded to the pizza problem in addition to discussing mining.
He didn't expect to get such a big story himself, but he couldn't afford the pizza now, because it's so hard to dig, he can't dig up thousands of bitcoins every day. People might say I was a fool to do the deal, but at the time nobody expected bitcoin to become so valuable.
Laszlo appreciated the first people who accepted the bitcoin exchange, saying they risked it to exchange "real money" for these virtual currencies.
Laszlo's final speech at BBS ended Feb. 20, 2014, and I don't know how he's doing. According to his public bitcoin wallet, he has amassed more than 80,000 bitcoins, but the book is now zero. But because of the anonymity of bitcoin, it is impossible to know if Laszlo has other bitcoin wallets. But according to him, he doesn't have much bitcoin.
In fact, some of the details dig, still very interesting...
1.How does Laszlo have so many bitcoins?
First, he was a computer programmer, and he entered the field early, and he began to dig mines in the early days of the bitcoin system.
Second, you may not know that he is the first person to use GPU. Before he most of the mining is the use of the CPU, he felt that the CPU is not enough, mining and then find the GPU mining 800 times faster than the CPU, so it is not widespread in the currency of the stage with the GPU dug up a lot of COINS. According to his previous posts, the earnings per day are around a few thousand, and it's not surprising that 10,000 of them are paid for pizza. Now, of course, gpus aren't enough, and most bitcoin mines use custom ASIC chips.
Where is the pizza man now?
Jercos, who changed Laszlo 10, 000 bitcoin, was another star of this historic moment. He received a media interview last year and revealed his true identity.
It turns out that Jercos is very young, and now he is only 25 years old (he was 19 years old when he changed 10,000 bitcoins!) . He told reporters that he focused on the technology in 2009 and became a member of BBS. He doesn't know Laszlo, who sells pizza, but always in the same chat room, familiar with each other's ids.
When it comes to the whereabouts of ten thousand COINS, he said he put it in the second year ten thousand COINS sold for $400, rate of return in ten times ten times (though but still it's a pity!). Now he is very optimistic about the blockchain technology, and he is very optimistic about ittai.
What the wind and waves have not seen, this phrase describes the early blockchain investors should be more appropriate. With 10,000 bitcoins to buy the pizza, this is the only time in the world that it's likely to happen again.
The birth of a revolutionary new technology often begins with the impact on the academic community, and then influences the economic and financial industry, and then changes the social pattern and relevant policies. This is the standard process technology revolution, from steam engine to power the Internet, people always be irreversible iteration revolutionary new technology knowledge, make special specification for its policies.
A new wave of technology trend has come, whether artificial intelligence or block chain, some people constantly in the darkness of the uncertain continuously explore, buying and selling ten thousand COINS but they also are episode in your life. Some people were still watching, others fell down and laughed. Others succeed and laugh.