Jaxx.io to add BitcoinCash support on or around 10/10!

Hi all,
I was just looking to see when Jaxx would finally add BitcoinCash support, since they said initially that they would. I'm sure a lot of people have Bitcoins in there and wish to receive their BitcoinCash. Some people have been waiting anxiously for news but might not know where to look.
Apparently they will have an ETA on or around 10/10! (newest updates at bottom)
With future forks, I would recommend removing your coins out of Jaxx wallet and sending them to a 'core' wallet, which is one that allows you to access the private keys. Doing this will prevent you from having to wait for Jaxx to implement the new fork and pay you your coins.
I love Jaxx a lot and I use it daily for quick transfers. Multi-coin wallets are the future, Jaxx ftw.
Here's some news from the JAXX team regarding implementation of BCH, it's coming soon:
[Original Link]
The decentral & blockchain ecosystem has been growing rapidly this year and we've been working hard to stay right on its forefront. There are so many tokens & projects we are eager to support! The innovation and creativity we see in this industry are inspiring. This past Spring we began planning a significant expansion of our own infrastructure to support our rapid growth and to facilitate much more rapid integration of new tokens in the future.
Jaxx uses Insight Server – the same service used by several other major platforms. Insight, you may be aware, decided not to support Bitcoin Cash. This left us with a rather lot of work to sync and reindex the BCH blockchain on a completely new system.
This process has taken longer than expected. The BTC blockchain is quite large!
We're quite close to being complete with BCH integration. We spent most of this past week testing and, as of the end of day Friday, still see performance issues. I promise that when we do release BCH support in our wallet that it will be reliable. User experience & user control are our highest priorities here at Jaxx. The masterseed, the interface and the nodes we run are the source of that empowerment; our team is proud of our platform & we'll always hold ourselves to these high standards.
We're not just employees here – we're users, too, and we're also anxious to be able to control our BCH in our own Jaxx wallets. We'll be ready soon. In the meantime, if you received BCH in the August 1st fork and have not moved it off to a different address, that BCH is safe and will be accessible in Jaxx next week.
20170914:
#BCHinJaxx Update for September 14th:
An update from Nilang, our CTO, and the back-end dev team: Today we're continuing our work from yesterday in verifying information from our current indexer. We've discovered that our method has some limitations due to the amount of data we're requesting from the client, which is a new issue we'll need to address, ASAP. It's likely we will be testing late tomorrow.
20170915:
#BCHinJaxx Update for September 15th:
Today's update on BCH in Jaxx: Our efforts yesterday verifying data from the indexer progressed well. We've not had any new surprises or challenges and have been able to move forward strongly. We'll be testing this afternoon.
20170918:
#BCHinJaxx Update for September 18th:
Today's update from Nilang, our CTO: "We are continuing testing & validating transaction data on the BCH chain. Testing on Friday went well but we're not yet at a point to be confident enough to take it live. Testing continues!"
20170919:
#BCHinJaxx Update for September 19th:
Yesterday's testing went well in that we have been able to move through several significant items on our list to confirm. Parsing & indexing has been a challenge! There still remain four significant hurdles for us to clear before we can call ourselves ready to take this code to production. Specifically (our largest issue) surrounds blocks with broken transaction data – how we manage this. Testing continues!
20170920:
#BCHinJaxx Update for September 20th:
Testing will continue later today after we finish debugging work from yesterday related to our indexing process. We've made progress from yesterday but are still not in a place to deploy this code.
20170921:
#BCHinJaxx Update for September 21st:
Debugging the broken transaction issue in our indexing process continues. We're well past half-way through the list. We're still not in a place to take our code to production but we have moved closer from where we were yesterday. We'll continue sweating today!
20170922:
#BCHinJaxx Update for September 22nd:
Though we're not done the debugging work on the indexer we do continue to move forward towards the finish line. In preparation to actually go live we've begun testing new transactions and shapeshifting. Our eye is on edge cases & on identifying potential bugs. We continue!
20170925:
#BCHinJaxx Update for September 25th:
In our edge-case work from last week we've identified a new "show-stopping bug" that'll get our attention today. We've a clear path to resolving this one and expect to square it away and be back to testing, pronto.
20170927:
#BCHinJaxx Update for September 27th:
We've deployed a significant upgrade to the Jaxx platform, our version 1.3. This version includes significant backend improvements that the process of integrating BCH into our v1.2 series exposed as necessary. 1.3 removes the largest roadblocks to BCH integration – we do, however, need to do the integration & test it still. This work will begin late in the day today.
20170928:
#BCHinJaxx Update for September 28th:
Testing of BCH on our new (1.3) release has begun and is progressing well. We'll not be through it all today and we're not going to tempt fate by releasing this on a Friday. Could you imagine? We'll continue testing tomorrow & likely into early next week. Stay tuned, we're moving forward!
20170929:
#BCHinJaxx Update for September 29th:
We pick up today right where we left off yesterday. Regardless of how well it goes we'll not be releasing it on a Friday afternoon. We'll keep pushing and update you again Monday morning with out plans for the week.
20171002:
#BCHinJaxx Update for October 2nd:
Good Monday morning – we didn't get ourselves to a testable release on Friday – we continue our work here today with that goal!
20171003:
#BCHinJaxx Update for October 3rd:
Testing BCH in our 1.3 continues well. We've completed testing on the server side and have moved to our front end tests. Progress!
20171004:
#BCHinJaxx Update for October 4th:
Testing has gone well enough that we'll be starting a build that includes BCH. This build won't be released today – but assuming it goes well, we will release BCH in our Chrome & Android versions, tomorrow.
20171005:
#BCHinJaxx Update for October 5th:
In order to initialize your BCH wallet in Jaxx you will need to update your instance of Jaxx to the most recent 1.3.2. BCH will not be supported in older versions of Jaxx. We have included code dependencies necessary for BCH support in our 1.3.2 release but we have not enabled BCH YET. We have a small amount of testing remaining before flipping that switch. Depending on how those last tests go tomorrow, we may be in a position to enable BCH before the weekend. If not – we will inform you – we will look to make this release next week.
20171006:
#BCHinJaxx Update for October 6th:
It will have to be next week; for now we'll wish you a happy (Canadian) Thanksgiving. We'll be back in our office and working towards BCH releases Tuesday 10th October.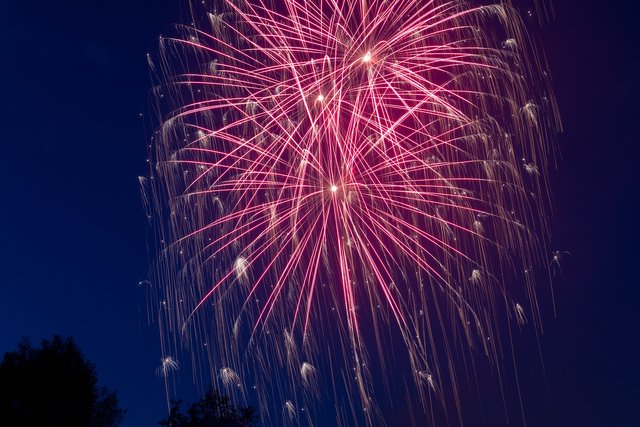 It's about time :) Thanks JAXX!
Keep Bitcoin Decentralized.
☮ ❤ ⓣⓡⓤⓣⓗ
-spiftheninja