The world of crytocurrencies has come a long way since the invention of Bitcoin in 2018 and it still has a long way to go. As a new user, you must navigate your way through thousands of coins, dozen of exchanges, a patchwork of regulations to become engaged in the industry, all the while dodging ICO scams and making sure your digital fortune is secure.source . Poor execution or none whatsoever is the major risk users and entrepreneur face. How can they deliver their project on time and as intended? The answer is usually a mix between the state of progress and the level of trust you place in a blockchain. At the fundraising stage, the project should already have proven it's feasibility with the main features tested .
Paymium will offer a solution for secure and regulated adoption of cross-chain crypto trading, paymium has been in the industry for a very long time and the first in Europe. Paymium is popularly known for it high security and reliability. Since 2013, the features has made it highly trusted among users. Premium team is launching blockchain.io , a platform built on multiple decentralized networks and it hope to provide a secure market place and transparency where crytocurrencies are traded against another.
Premium will employ it broad knowledge of crypto technology, it operational standard, vast experience to promote itself into the leading cryptographic exchange in Europe by 2020 through blockchain.io.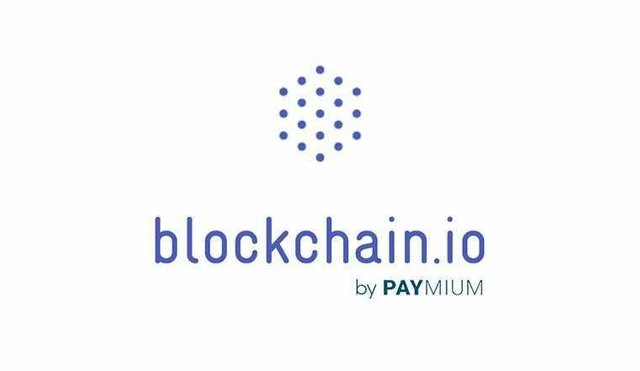 What is blockchain.io
Blockchain.io is an exchange with a
centralized orderbook for rapid and efficient
trading, and offers the option of
decentralized settlement so that users may
trade safely in a trustless manner.
Blockchain.io , a cryptocurrency exchange based in Paris, France, aims cryptocurrencies leading cryptocurrency exchange in Europe by
solving the multitude of challenges that cryptocurrency industry and its users face nowadays.
Trading
1.Traders can lend money from different other platforms or blockchain.oi central inventory
2.it provide a 24/7/365 and has a staff readily available to Answer and solve issues experienced on the exchange.
3.It offer a high scalability and availability matching engine to hold a deep order book on all pair
Paymium has raised 2 million euros in 2015 from xaiver Neil's investment fund (KIMA venture), new fund Galit, BPI France and from group of business angels to support it's development in Europe and strengthen it's investment in R & D. to date paymium has earned the trust of 170,000 registered customers.
Blockchain.io features
The blockchain.io team has strive to meet the needs of all crypto enthusiasts by focusing on execution services to entrepreneur and institutions, providing a comprehensive range of ICO planning. Their proprietary token will offer incentives be to bootstrap the liquidity of the trading platform and ensure a substainable growth. Blockchain.io aspire to become the leading Europe crypto currency exchange by 2020 through their high tech innovative.
Features
1.centralized order books and decentralized settlement
2.peer-to-peer enabling traders to borrow money from other platform users
3.it offers encrypted cold storage and cryptographic proof of reserves.
4.Resillent to high volume or Dos attack. No technical debt.
5.provides fair exchange protocols to eliminate the counter party risk
6.the platform is transparent and fully complaint.
Crowdsale
Blockchain.io is currently in the third week
of their crowdsale and their crowdsale is
set to finish October 25, 2018, 6:00 AM UTC.
There is no softcap for the crowdsale as the
exchange will be developed regardless of the
total amount raised.
In the first 7 days of the crowdsale, $1.2M
USD was raised despite the current market
conditions. All unsold tokens will be burned,
meaning the exchange could enter the
market with an usually low market cap for a
project of this stature
BCIO tokens will be unlocked December 2018,
following the launch of the exchange in
November 2018.
There is also an additional 5% referral bonus
available for the referrer and the referee, to
qualify, a contribution must be made using a
referral code that is equal to 100 Euros or
more.using the referral code:
emwinVWrVCzugXiWVP3z
To participate which is best to be among the earliest users follow the link
And for more details and to participate in the contest follow this link