This Is How You Outsmart 99% Of The Traders!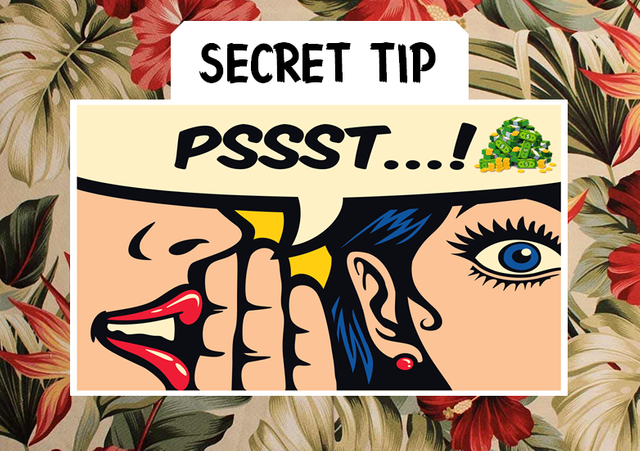 What you might not know yet, but should know
Ever wondered why you keep failing your trades and why every trade you go into you get stopped out on for example a too tight stop loss? Or you went short on an apex breakdown, but price immediately bounced back up? It's because your moves are too obvious. 90% of the participants in the forex market are speculators who all learned the basic rules about going long on a support and going short on a resistance. But what if i told you the bigger players such as the:
Super banks
large companies
Central banks and government
Know you'r going to do that? They know every move your going to make and will rip your stoploss apart ever single time you are going for the same trading strategy that those other 90% speculators are using. They know exactly where all the rookies will place there stoploss, because again they know you have your stoploss just a little underneith or above the support/resistance line.
BUT! There is a solution to all of this!
First of all never go into a trade with 1 single entry, you don't want to be that douchebag who goes all in with the first apex confirmation he gets and afterwards price gets immediately rejected... Always add up if the price is moving in your favour, not when it goes against you. 
Second of all is wait for a confirmation like a retracement when a breakout or breakdown occurred. There is a big chance it will retest the previous resistance to really check if the bears are serious about their move to the downside, THEN you have to pay attention! 
If the price is able to exceed that previous resistance it's very likely price will go to the upside and create higher highs. One thing that's really important though is that price MAY NOT BREAK THE PREVIOUS LOWER HIGH because that means the stairway to the upside is broken and a trendreversal is likely to happen. This is exactly what bigger players want you to believe. They know rookies have no patience at all, enter before confirmation of a broken HL and They simply take advantage of that and push the price back up creating that expected higher high.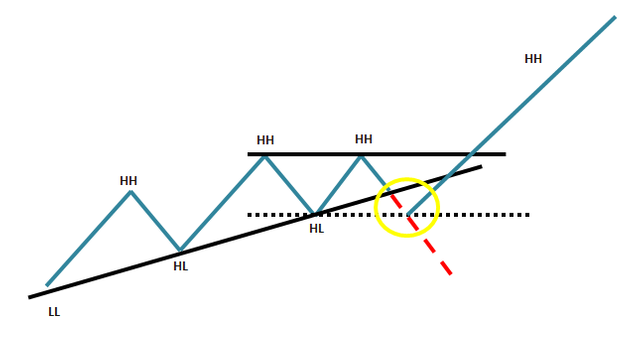 The expectation of a higher high will remain as long as a previous higher low has not been broken.
The expectation of a lower low will remain as long as a pervious lower high has not been broken.
Bare in mind though that bigger players can also mislead you by breaking the higher low and still go for a long by going back up  immediately.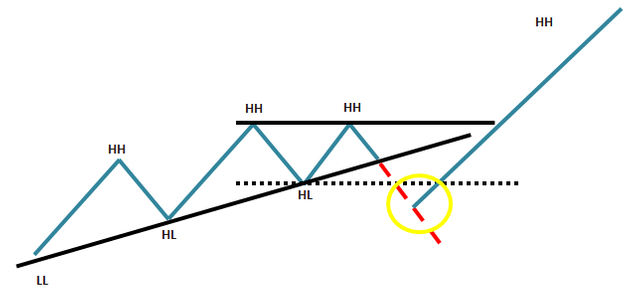 Enjoy trading <3!