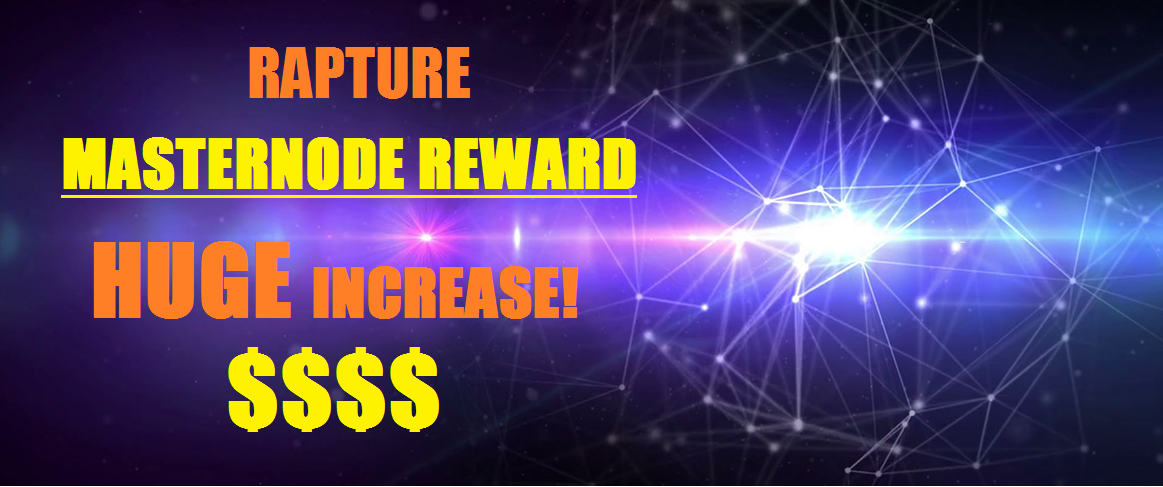 Rapture Masternodes are currently collecting 50% of rewards but after block 29,000 they will be receiving 79%!!!! That's about a week from now!
This brings the ROI from the current 52 days down to an astonishing 29 days! There are currently 252 Masternodes on the network which means the ROI will stay high for quite some time!
After putting some thought into it I can see the all around benefits of this change.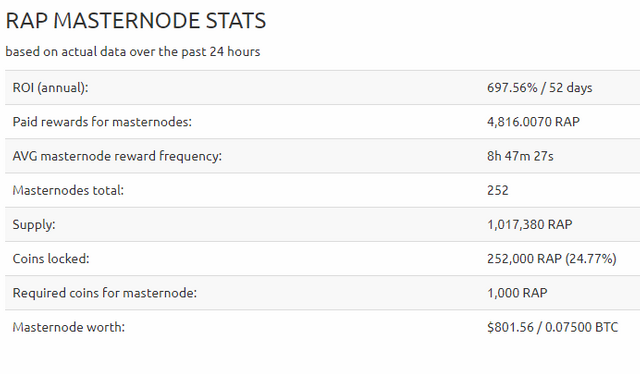 CURRENT MASTERNODE STATS
Like everything in crypto let's start with miners. While at first glance this seems like it's a detrimental change to miners, lets consider the consequences.
The main reason the developer had for changing the reward scale was to address an issue with an autoswap/autosell pool that was pumping the blockchain when it was profitable and dumping a massive amount of coins(5000~) on buy orders every day using a bot. This lead to dramatic price drops and inaccurate valuations. This problem was finally resolved with the pool owner removing the coin at the developers request. Even still the developers are extremely diligent and are making changes to ensure the future safety of their investors from centralized profit machines.
57% less coins will be available to miners. With these coins being awarded to Masternodes instead this will increase the demand to buy and hold the coins quite substantially. Since the developer has announced the change the price on SouthXchange has climbed 24%! This is a decent leap in 24 hours and shows the future potential growth of the market price.
So while less coins are available to miners, their increased value will help compensate the difference!
Retroactively the increased prices should lead to a higher consistent hashrate making it harder to pump the blockchain for unfair profits.
The developers have committed to these changes to improve the following areas:
~Decrease in the amount being dumped on buy orders
~Increase in the amount of Masternode Rewards being held
~Increased network strength
~Increased buy volume
~Increased buy support
~The increased masternode rewards are also more in line with the strong community focus. Masternode operators are vested in the project and it's a way of strengthening their vesting in the project
~This also means that charity nodes will receive higher rewards as well, and I love the idea of the additional benefit to charities!
Overall it looks like a good balance and I'm excited to see how it works out.
For a closer look at the project and dev team I highly recommend joining their community on discord. They are extremely active and constantly pushing new updates!
Discord: https://discord.gg/A7hGkMu
Website: http://our-rapture.com/
Below you can find an interview with the Development team!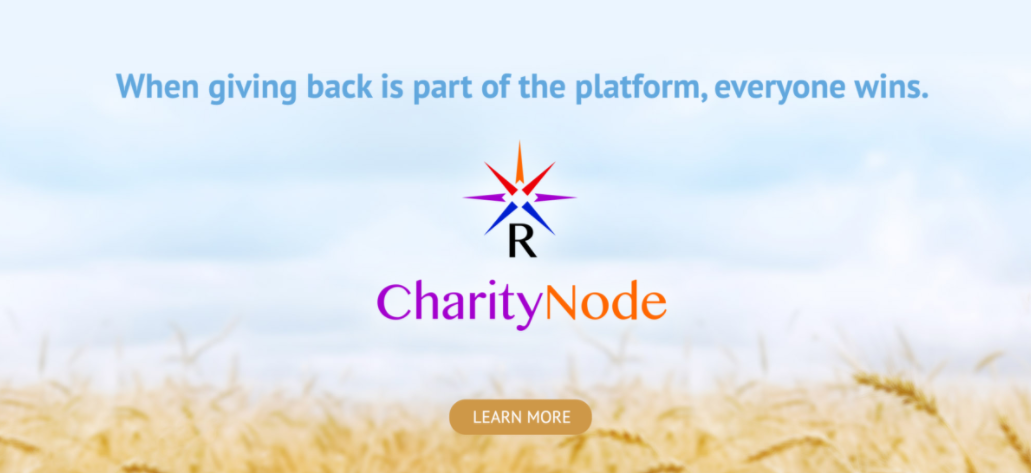 Rapture has many great features and focuses on charitable giving. This interview with developer and Lead PR rep Becca James takes a deeper look into what it has to offer, as well as what drives the team behind it.
Q: What is Rapture?
Rapture is a blockchain cryptocurrency project that focuses on charitable giving. It was developed to reflect and promote the values of grace, hope, faith, and service. We are using the latest blockchain technology in a very real and practical way, and in doing so are providing benefit to those in need, and providing a new opportunity for people to achieve financial independence.
Q: How does a CharityNode work?
We wanted to find a way that charities could easily benefit from our blockchain project, while maintaining full transparency so our community can see exactly where our CharityNode funds are going. The blockchain makes such transparency incredibly easy with the use of public addresses. To make things even easier for charities, we have decided to run the CharityNodes (which are masternodes) on their behalf - this way any charity can participate, regardless of their technical knowledge or ability. Each CharityNode address is listed on our website, and the assigned charity's wallet address will be listed alongside, so people can view in real time the transfer of Rapture from the CharityNode to the receiving charity.
Another benefit of acquiring a CharityNode is that people can also choose to donate directly to the charity via their published wallet address.
There are other blockchain projects that make claims of charitable giving, however, I have not yet observed full transparency with regards to these charitable transactions. We feel that our CharityNode beta program solves this problem.
Over the longer term as Rapture is more widely distributed, community members will be able to nominate more charities, and provide donations to set up CharityNodes for their own favorite charities (for the 9 spots in our CharityNode beta program, the necessary funds for the masternode setup are donated by the Rapture team, as are the fees for the VPS)
CharityNodes are a great passive income stream for charities worldwide. We love the idea of our project being able to support so many worthy causes.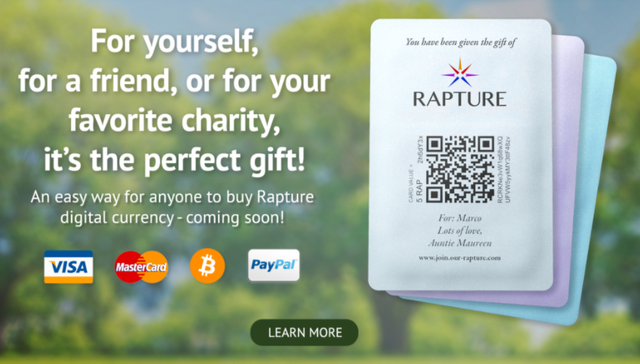 Q: We can always support giving back to the community! How do you plan to integrate this technology into the real world?
Beyond our CharityNode program, we also plan on making Rapture easily available to anyone, regardless of their technical know-how. We will be selling Rapture gifting cards, that can easily be purchased via credit card or paypal. To date we are unaware of any other project that sells their currency this way. The special feature of our gifting cards, is the option to include a personalized message - whether it be birthday greetings, or a favorite bible verse, or any other message you want to share. Rapture gifting cards also help us reach a new audience, and would also be a great way to reach out to a charity that hasn't yet discovered our CharityNode program.
It's very important to us that we make Rapture accessible to everyone - blockchain technology holds the promise of a better future, and we want everyone to have the opportunity to get involved.
Q: The crypto community is definitely growing, but how do you plan on attracting attention to the project?
We are working on a "blockchain for beginner's" quick learning guide, to make it easy for absolutely anyone to understand the basic concepts, and from there, it will be easy for them to understand how Rapture can benefit them and others. At the current time, only a very small number of people worldwide are actively involved in cryptocurrencies - we are working towards expanding that reach to a much larger number of people.
We also have some ongoing campaigns where people can earn RAP by working with charities, and by promoting RAP on social media. Our campaigns are always listed here: http://our-rapture.com/spread-the-word/
And of course there are the free downloads at that link, so people can make their own flyers and t-shirts to promote Rapture!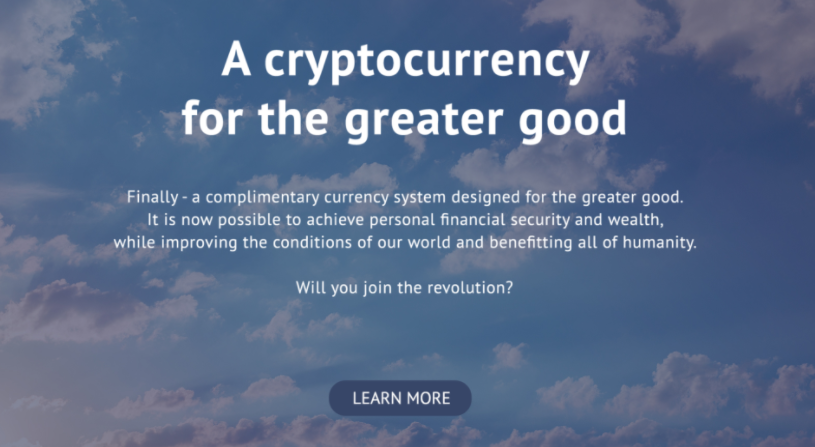 Q: What has been the biggest challenge to date?
Our biggest challenge so far has been getting non-techie people and charities to understand how the blockchain and cryptocurrencies work. We think our "blockchain for beginner's" guide will help solve this problem, and our gifting cards will be an easy entry-point to blockchain cryptocurrency.
Q: What drives the team behind Rapture?
I think the one thing we all have in common, is our desire to do good things in this world. We are personally privileged by our access to technology, and we are motivated to make blockchain technology and the amazing potential that it possesses - available to all people - regardless of educational background or economic status. We are excited about utilizing the amazing blockchain technology available today, and applying it in a very useful, real-world, and positive way.
Q: Why are you called "Rapture"?
The name Rapture was chosen as it's rather "catchy", and in a literal sense, "rapture" has great significance to many Christians. But in a more general sense, the word "rapture" can describe the exhilarating joy a person may feel in their closeness to God, and in the good works they do in this world. The word "Rapture" is also the name of a very popular song from the early 80's (which has been covered many times over by various artists!) We've had a lot of great feedback about the name of our project, and we're glad it has meaning for so many different people!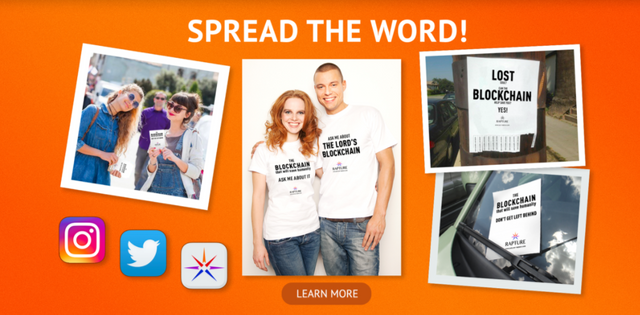 Overall my dealings with the dev team have been very appealing. They communicate well and are extremely active with their community providing technical support and just engaging with the public in general. I found my time with Becca this evening very informative and look forward to where they go from here!
Join their community!
Website: http://our-rapture.com/
Discord: https://discord.gg/A7hGkMu
Twitter: https://twitter.com/our_rapture
Reddit: https://www.reddit.com/r/Our_Rapture/