ETHUSD - Technical Analysis October 11, 2017 - Current Price $300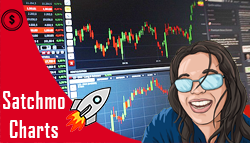 ETHUSD
In our last analysis we decided that ETHUSD was good for a swing trade above $305 if it took it and ran. ETHUSD has been unable to do this for us so far. It tested $305 and was rejected. The price is currently working on the $300 mark, a psychological area of support and resistance, being a whole number.
daily
Looking at the Daily chart we are observing some very tight price action with a neutral RSI and the Stochastic RSI trending up just slightly but currently producing a possible bearish divergence. This indicates that the momentum behind the price action is a little bit weak.
Support was found at the 68 ema ($289) and the 30ema ($297) has as well been taken back as support. These levels, specifically the 68ema on the daily time frame will be esstential to hold.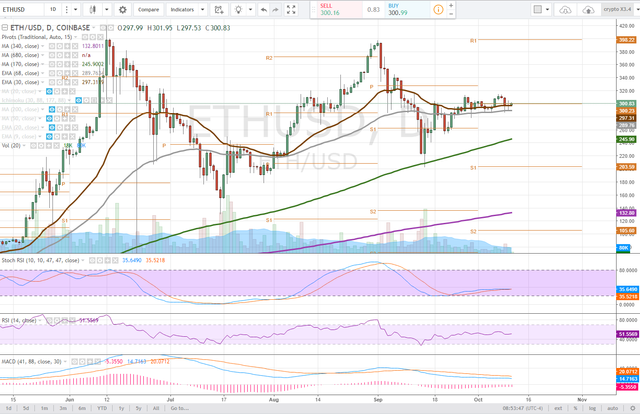 4 hour
The 4 hour time frame is showing a little more conducive price action with the support having been found at the 170dma we are watching the stochastic RSI for bullish divergence and therefore momentum to come in and drive the price higher. The key area of resistance for the price to reclaim is the pivot, $303. In order to do this the price must push past the 30ema and get over the pivot, ideally a back test of $303 would occur in this situation.
Another area of resistance for the price to take is going to be the 340dma ($306) above this price and bulls will be making price progression.
Momentum here can deliver a bullish MACD cross and hopefully break the sideways trade.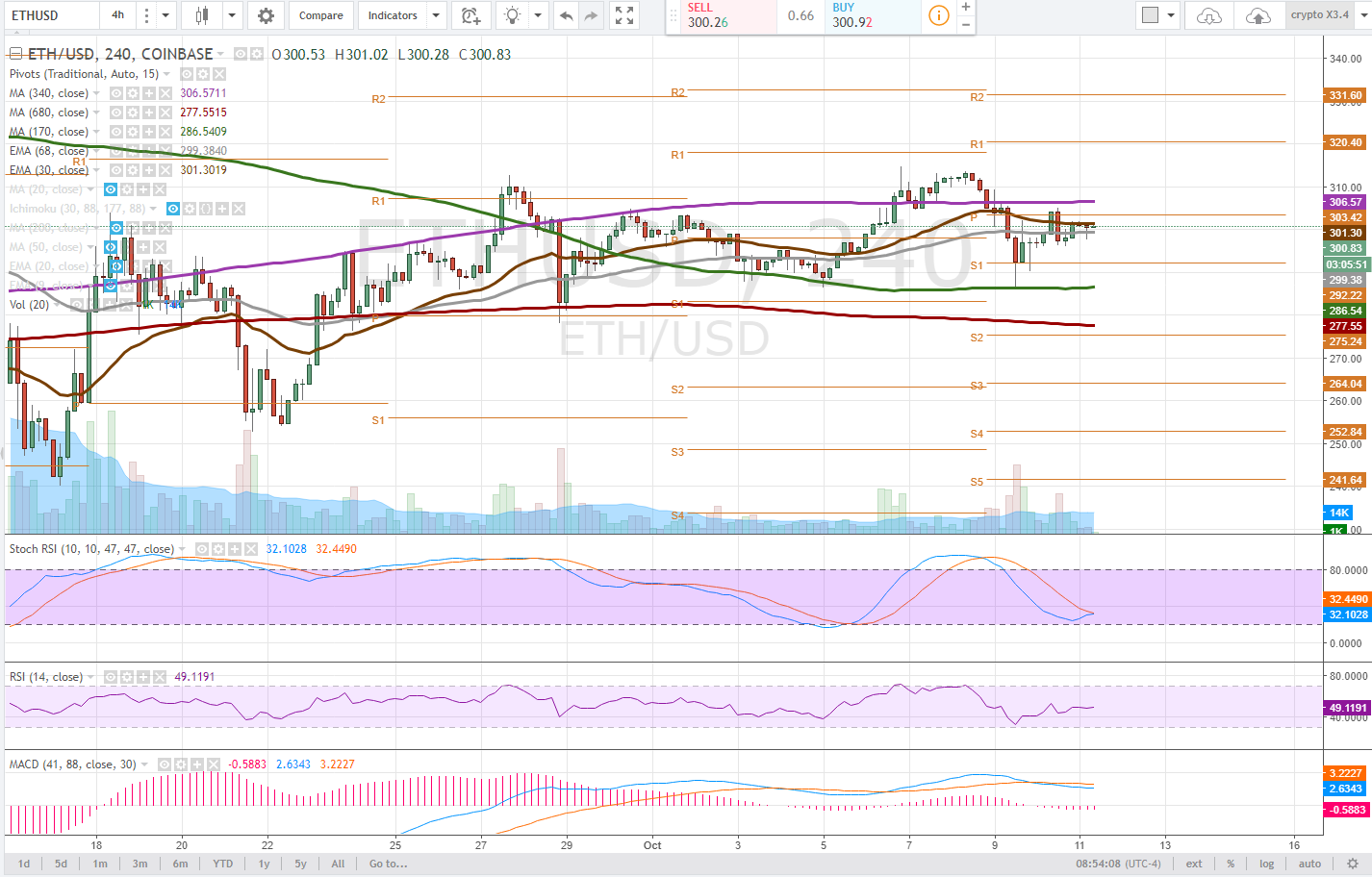 1 hour
On the 1 hour time frame, notice the uptrending stochastic RSI in this sideways action. Currently ETHUSD has produce a lower high on this time frame and bulls should be careful of this.
Continued momentum will deliver a bullish MACD cross and a push above the 170dma which is currently acting as resistance on this time frame ($301)
If the price can continue to reclaim moving averages, turning them from resistance to support the Reward to Risk ratio increases in favour of the bulls.
The key level for the price to maintain if there is a reversal will be the 340dma ($299) and the S1 pivot ($292)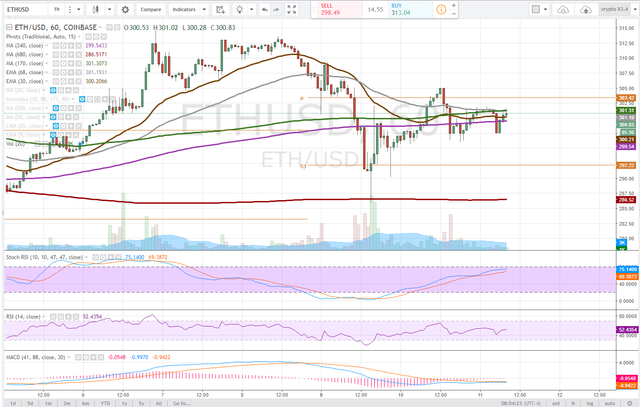 Bullish Above: $307
Bearish Below: $290
RISK TRADE: Long here scaling in all the way to $292, close position if drops below $290.
Don't forget to use stop losses!!!
Previous Articles:
NEOUSD
ETHUSD
BTCUSD
DASHUSD
ZECUSD
XMRUSD
LTCUSD
Follow at your own risk, Not a financial adviser, understand the risks associated with trading and investing. Manage your own Risk - in other words you could lose it all and it's your own fault.