Synopsis: The price of bitcoin is highly correlated to its rate of adoption. The more people use the cryptocurrency, the higher its price will be notwithstanding its limited supply. This monthly post attempts to track the adoption rate of bitcoin until it goes mainstream.

Let's look at some historical facts to help us level set:
Since its creation in 1990, the internet took 5 years to reach 16 million users. By the 10th year, there were 361 million users and the 20th year - 888 million;
It took about 50 years for the telephone to connect 50 million users. The television hit this goal in 22. It wasn't until 12 years 'till 50 million people were using the plastic money called debit card. Paypal smashed the record at 5 years, but Facebook put all to shame when it shuttered the record in just 3 years. Oh, and Angry Birds - 35 days.
Below is a snapshot of the major inventions: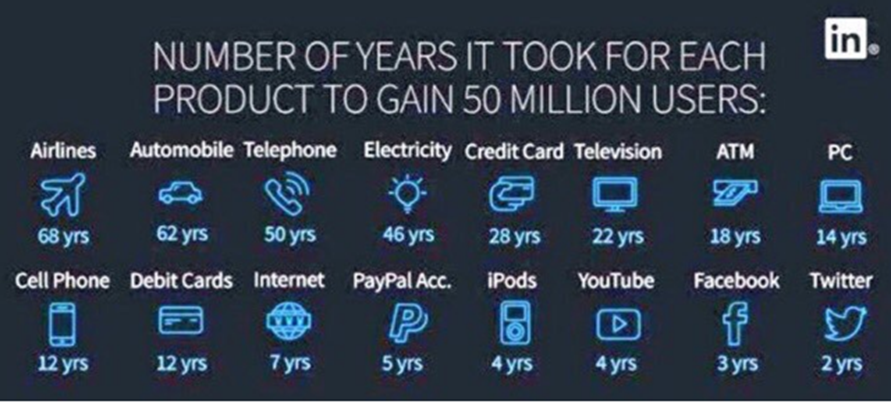 So where are we with bitcoin adoption?
Bitcoin is no Angry Birds or Facebook. It's more serious than social media craze since it involves money. As of the end of February 2018, there are about 23.3 million bitcoin and altcoin wallets (see chart below). During January and February 2017, about 2 million new wallets were created. This number, however, does not account for the users involved in the trading of bitcoin futures which was launched in later part of December (this is no reliable way of capturing this figure at this time).

NOW, to help us measure how far off the world has adopted bitcoin, let's use the Technology Adoption Life Cycle Model. This chart is broken down into 5 buckets: Innovators, Early Adopters, Early Majority, Late Majority and Laggards. With an estimated 7.6 billion people worldwide, you can see in the chart below how many people falls under each category.
With 23.3 million people using bitcoin and altcoins as of February 2018, this puts us still at the very early stage of the Innovators phase. However, if we account for the bitcoin futures which allow institutional investors to invest into bitcoin, we could probably be at the end of the innovator's phase.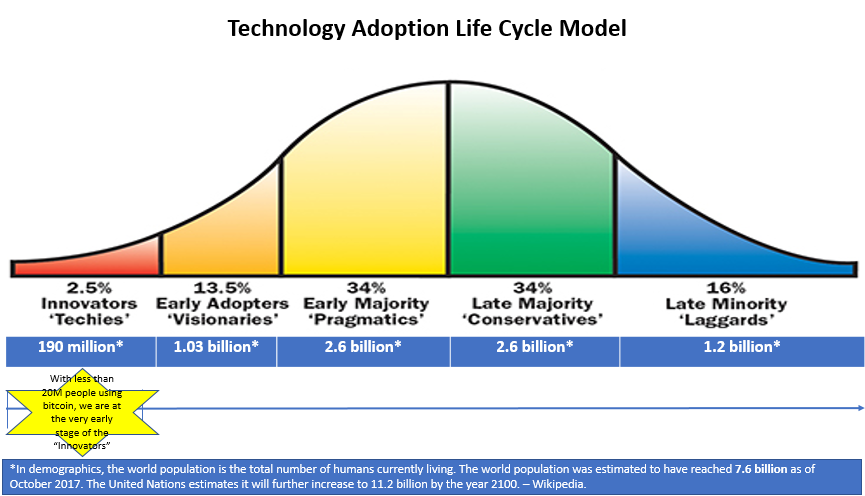 Here's a closer look at the bitcoin milestones: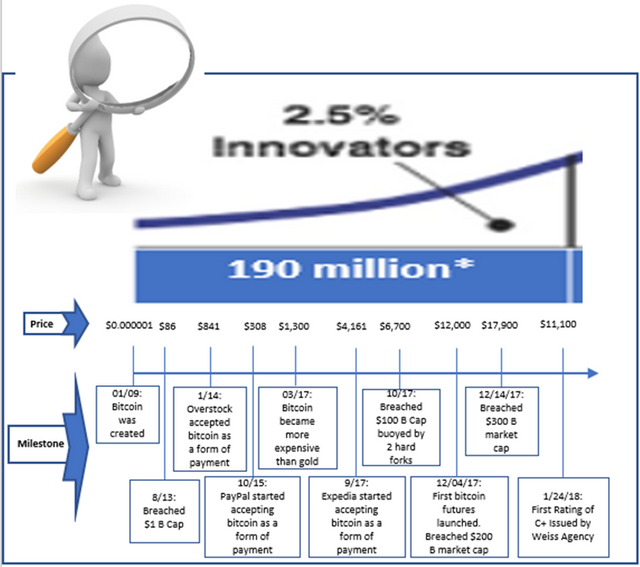 What the hold up to mainstream adoption?
Billions of people have heard of bitcoin and altcoins but not everyone is joining the bandwagon. Take it from Ellen Degeneres (on how popular bitcoin is as a buzzword.
Click on the video below to listen:

Unclear regulation, knowledge gap and the perception that cryptos are speculative in nature are the gates and prevent mainstream adoption.
To date, there are no written laws on how cryptocurrencies should be treated. The European Union, however, is ready to regulate cryptocurrencies if risks from the sector are not tackled at the global level and the G20 finance ministers will meet in March 2018, with cryptocurrencies slated to be on the agenda.
Crypto wallets companies have not closed the technology gap. The average Joe and Jane remain skeptical or even afraid to use crypto wallets.
Bitcoin's and altcoins' going mainstream is no longer a question of "IF" but rather "WHEN". Following are interesting information & statistics based on survey results performed by Coindesk: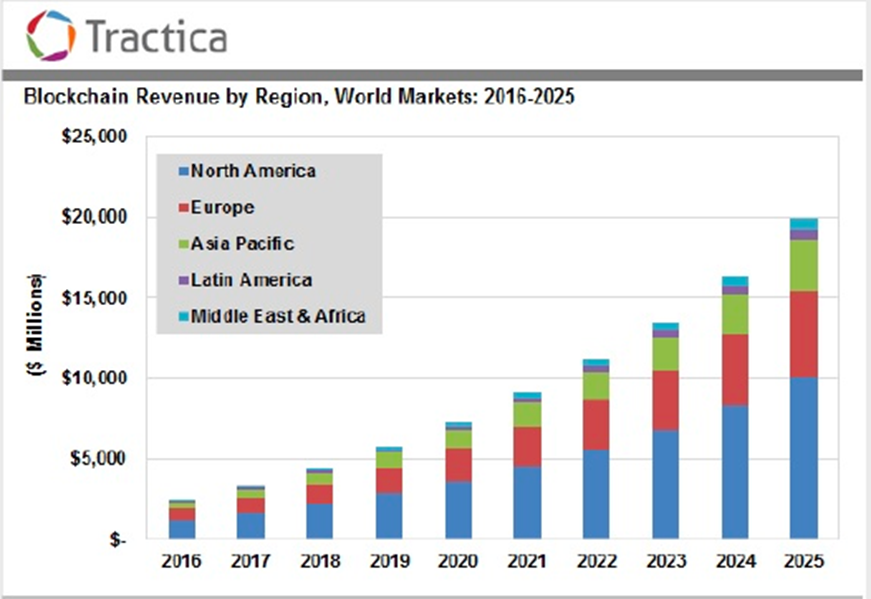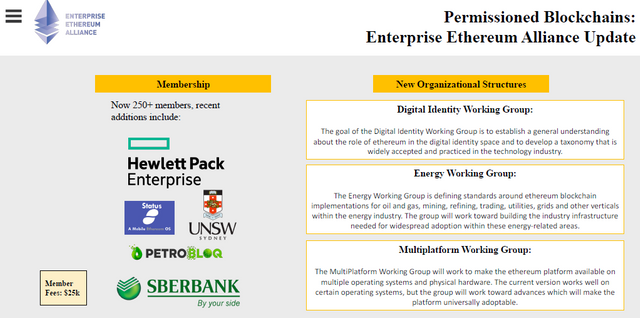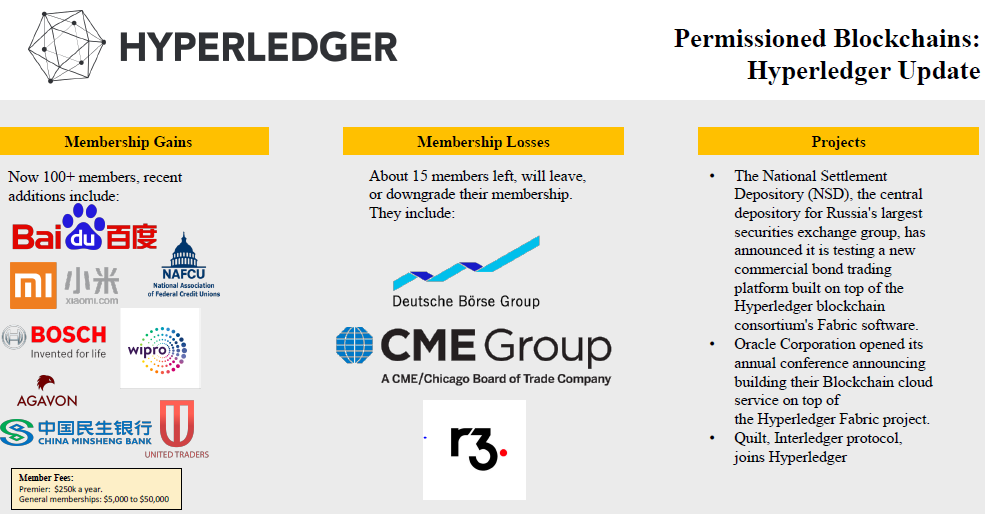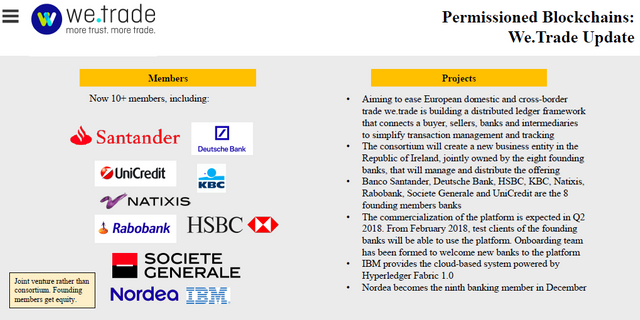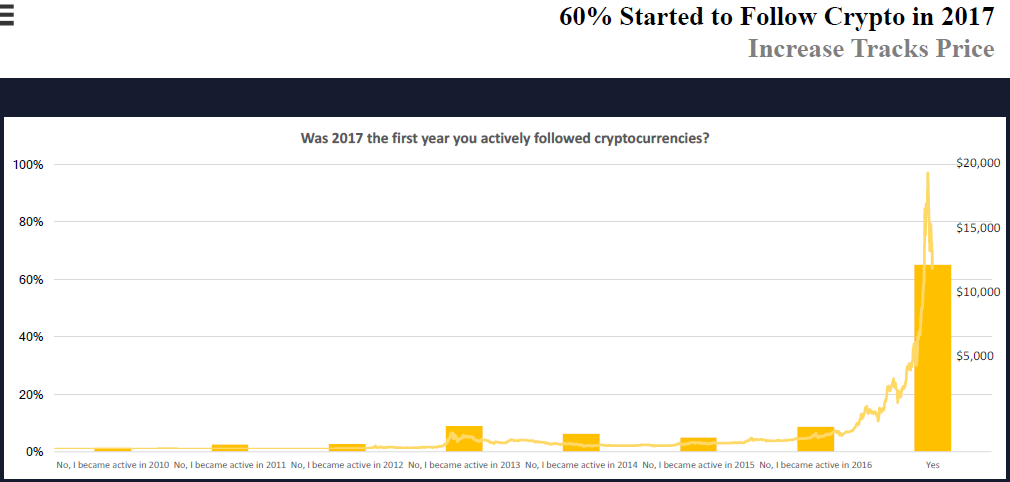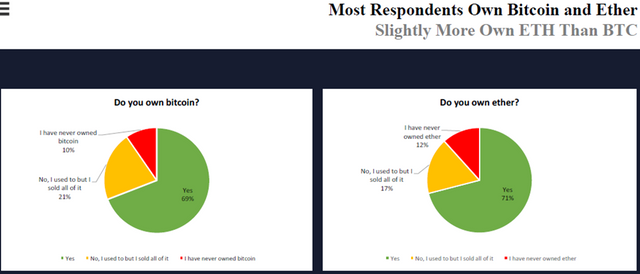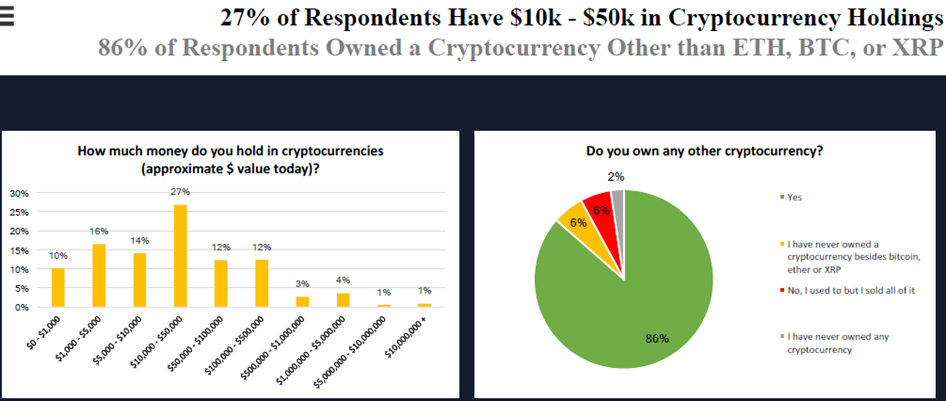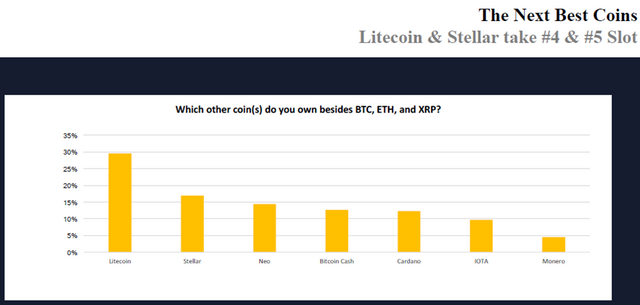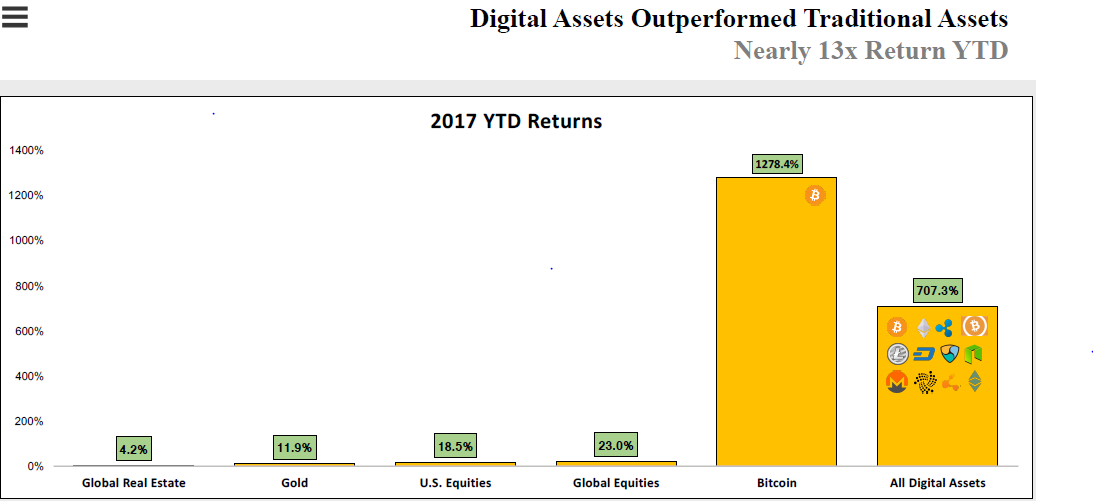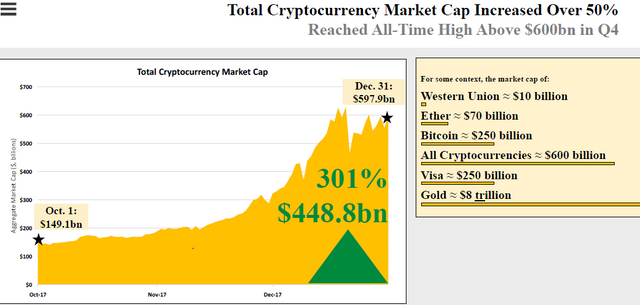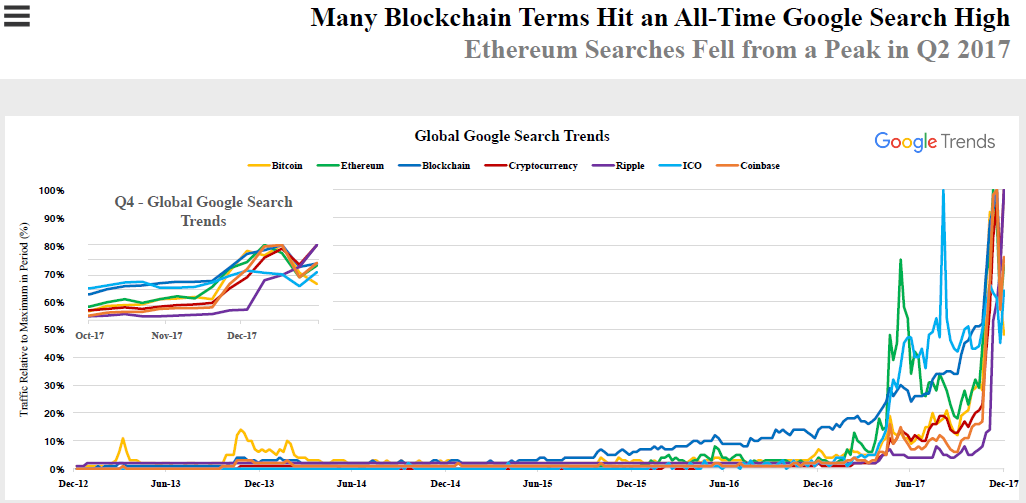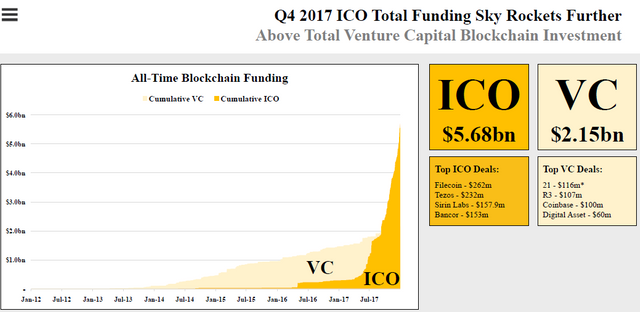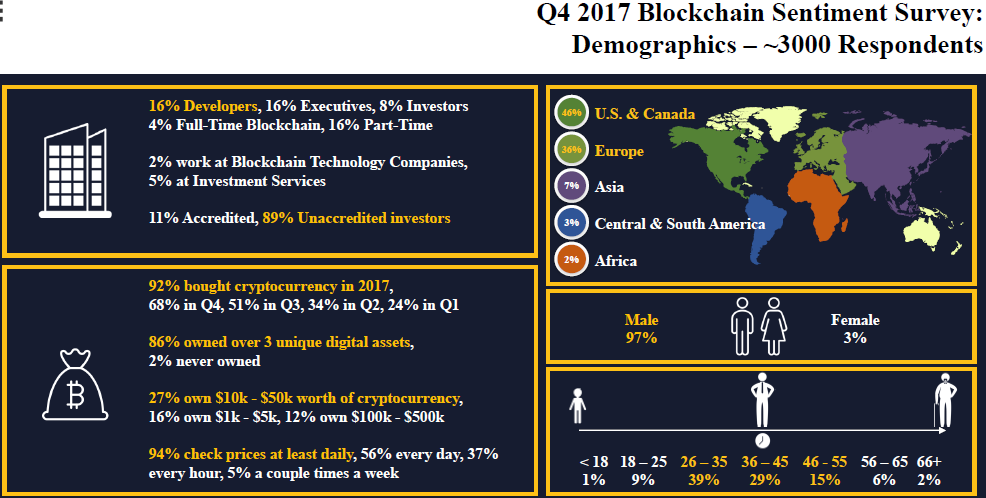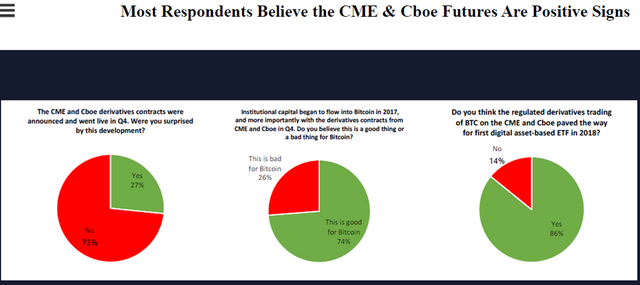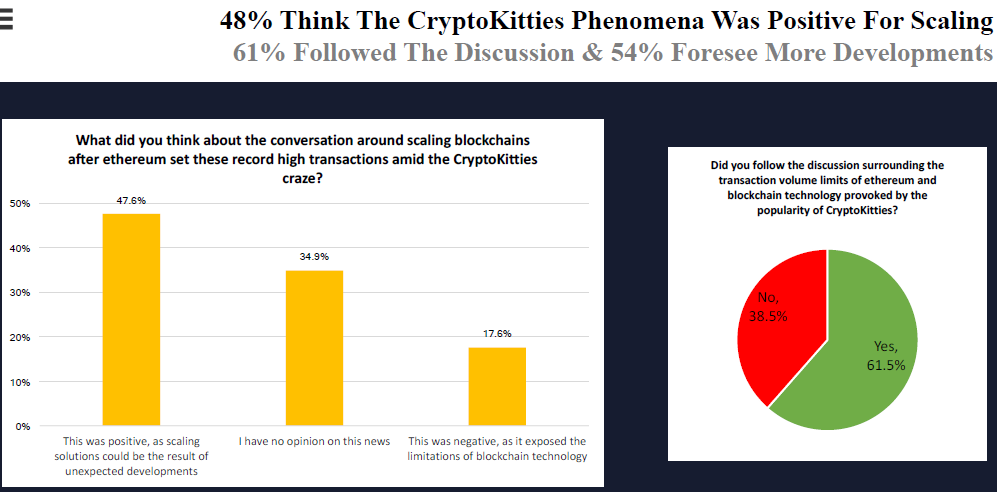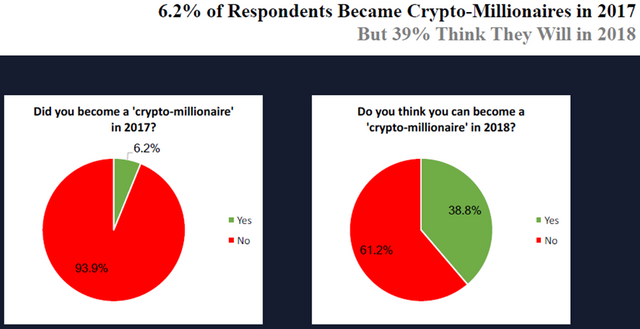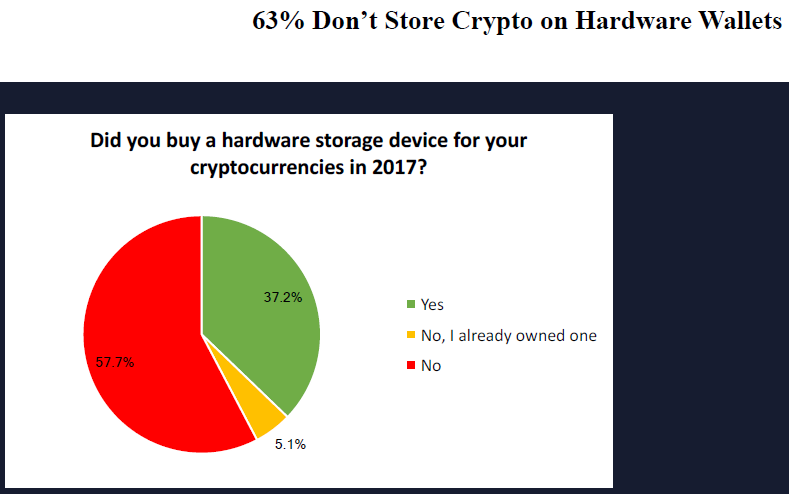 Sources:
https://en.wikipedia.org/wiki/World_population
https://blockchain.info
https://www.internetworldstats.com
https://www.coindesk
Disclosure: This post does not intend to provide investment nor does it represents that the securities or services discussed are suitable for any investor. Investors are advised not to rely on any information contained in the article in the process of making a fully informed investment decision.
IF YOU LIKE THIS POST – UPVOTE
THINK OTHERS WILL LIKE IT - RESTEEM
SOMETHING TO ADD - COMMENT
WANT TO SEE MORE - FOLLOW.