Why? How can be this possible? Why isn't somebody doing something to prevent this tragedy? I'm terribly concerned this morning, as I woke up, crypto prices was all up like hell. Sure, the Asian fools, they are ruining it all, like always (joke).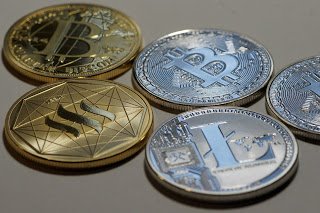 Bitcoin, 8 percent up, Litecoin, 11 percent, Steem, 14 percent? Ouch. Poor me. Just as I wanted to buy more. I was preparing to access some of my Bitcoins from the could wallet to buy Steem, low, finally, very low.
Short sellers' rights
Why don't they think in short sellers's situation? They have the same rights as long buyers and "HODLERs". Don't tell me crypto bear market dies so soon, after less than six months. Don't you see the trend?
Like in the love: when you are in love with somebody, when everything goes right, you don't ask anything. Ever heard the sentences: "I'm sooo happy, but how can be this possible? What is the reason? I can't understand it." If you are happy, you don't ask, why. If you are winning with your investments, you don't ask why either.
Benefits of loosing
HODLing and winning, that doesn't require any skills. HODLing and loosing (theoretically, because you aren't loosing really until you sell it) requires capabilities. Patience, perseverance, toughness, at least. So, don't stop to think in your options, in your future, improve yourself in good times, to be better in bad times.
When would you buy Bitcoin? If the price is by 2000, or by 12 000, or by 22 000? Some investors prefer to buy cheap, if the price seems to be fundamentally low. But it is very difficult to say by cryptos what the fundamental, "fair price", the real (intrinsic) value is. Fundamentalist would buy rather by 2000.
Falling knifes
The other major group of investors, the technicians, pretend to catch the trend, jump to the train in movement. They buy by clear signs of an uptrend and sell if the trend seems to be broken. They would never buy by falling prices, not even by 1000. ("Don't touch the falling knifes.") For them 12 000 dollar can be a good entry point, if the chart says so. They seek the next hype and prefer to wait the real promising indicators
No one happy
And who buys Bitcoin by 6000 dollars? I think, not so many. Technicians aren't seeing any uptrend (and shorting at this point could be extremely dangerous). Fundamentalists, may be, but some of them could have done it in February or April already. In my humble opinion, that's why Bitcoin prices are suffering now. The price is not low enough for some people (twice so high than one year ago), and not high enough for other people (the technicians waiting for the next rocket to the sky).
And our Steem? In Autumn, it was by 70-80 cents, and in March 2017 by 7-8 cents. The latter doesn't seem very likely because of the changes in the system (forks) and after Steemit went much more known and popular last Winter 2017/2018. The first option, Steem below 1,0 USD, is not so far away and can happen easily.
Steemme
But the 8 dollars peak in January is a strong magnet and can seduce investors, and new developments, like new Steem-services can help the ecosystem.
So I'm really reserving some Bitcoins to change to Steem if Steem price goes under 1 USD. May be other money if it goes under 50 cents. So, now, friends, please, sell your Steem, quickly, because I'd like to buy low! I'm patient, I can handle some months more of bear market…
Disclaimer:
I am not a financial advisor and this content in this article is not a financial or investment advice. It is for informative purposes only, or simply to make you think, entertain, increase testosterone and adrenaline level. Consult your advisers before making any decision