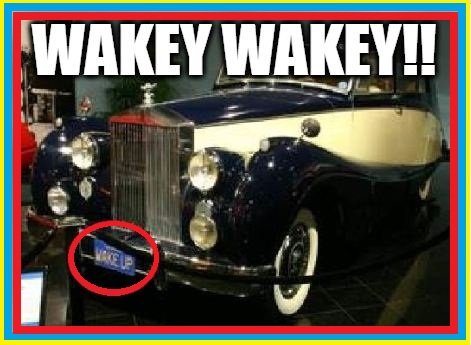 The plate on this car reads WAKE UP and was owned by the actor Richard Ney who, apart from being a famous actor, was also a trader and investor. One of his books is titled 'The Wall Street Gang' where we are informed of how the markets can be manipulated by the few. Many people through the ages have warned us, in their own way, about swaying public opinion towards a desired outcome, whether true or not makes no difference, as long as the 'herd' believes it's true...for a while.
"If you tell a big enough lie and tell it frequently enough, it will be believed."
Adolf Hitler
---
Apparently these groups or syndicates can have a 'hand in' the particular stories that are being spread around about any asset or outcome they are already invested in. And another technique they use is to ride the wave of an already promoted news story and sustain that price to accumulate at a cheaper rate or distribute at a higher price.
"A lie can travel halfway around the world before the truth can get its boots on."
Mark Twain
The main criteria for this 'Wall Street Gang' was always about fundamentals. If the fundamentals and technology are already in place, as is the case with Bitcoin and Steem, then, like the savvy investors of old, we can buy while the price is throwing out great premium days. And also, similar to these earlier investors, we can pride ourselves in being some of the first adopters/investors in a technology who's time has come!
---
Whether by design or pure circumstance, we are at a price where, I know for myself, I am buying as much as is possible. The value of success in any asset is measured in dollars mostly, but measuring something like Bitcoin in fiat dollars which Bitcoin directly threatens is going to be an interesting turn of events for the near future.
So, keep on hodling and stay strong while the weak sell to 'us' the strong hands, in a process similar to the tempering of metal where the impurities are removed, leaving an even purer than before thing to behold!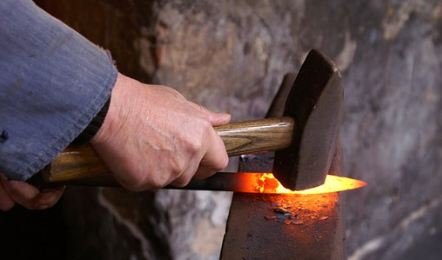 ---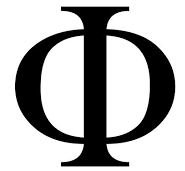 All the best to you,
Phi23
---
Here are some of my most recent eyeball soothing posts which you may or may not find irresistibly and outrageously enjoyable towards your further enlightenment...
Serial BIDBOT Killers!!
Easily Maximize Creativity
Who Are You?
Confessions Of A Minnow
The Music Plays Itself
Shocking Accuracy Of Guessing